Sunglass House, Malibu, California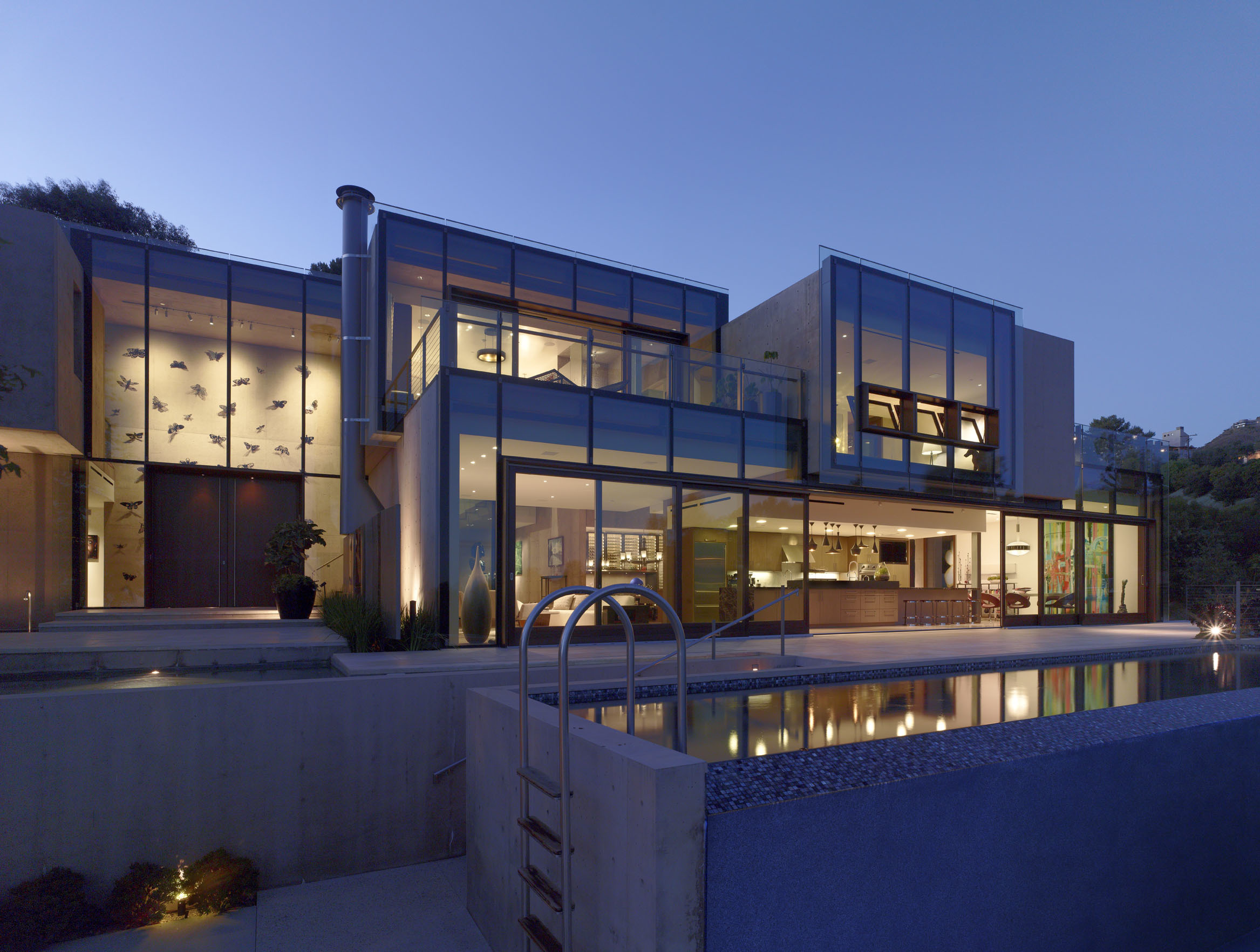 Located above the coast of Malibu, this two-story concrete and glass home is organized into a series of bands that hug the hillside and a central circulation spine. Living spaces are compressed between the retaining walls that hold back the earth and a series of glass facades facing the ocean and Santa Monica Bay. The name of the project stems from the physical and psychological protection provided by wearing reflective sunglasses. On the house the "glasses" allow for panoramic views of the ocean while also reflecting the landscape back onto the exterior face of the building.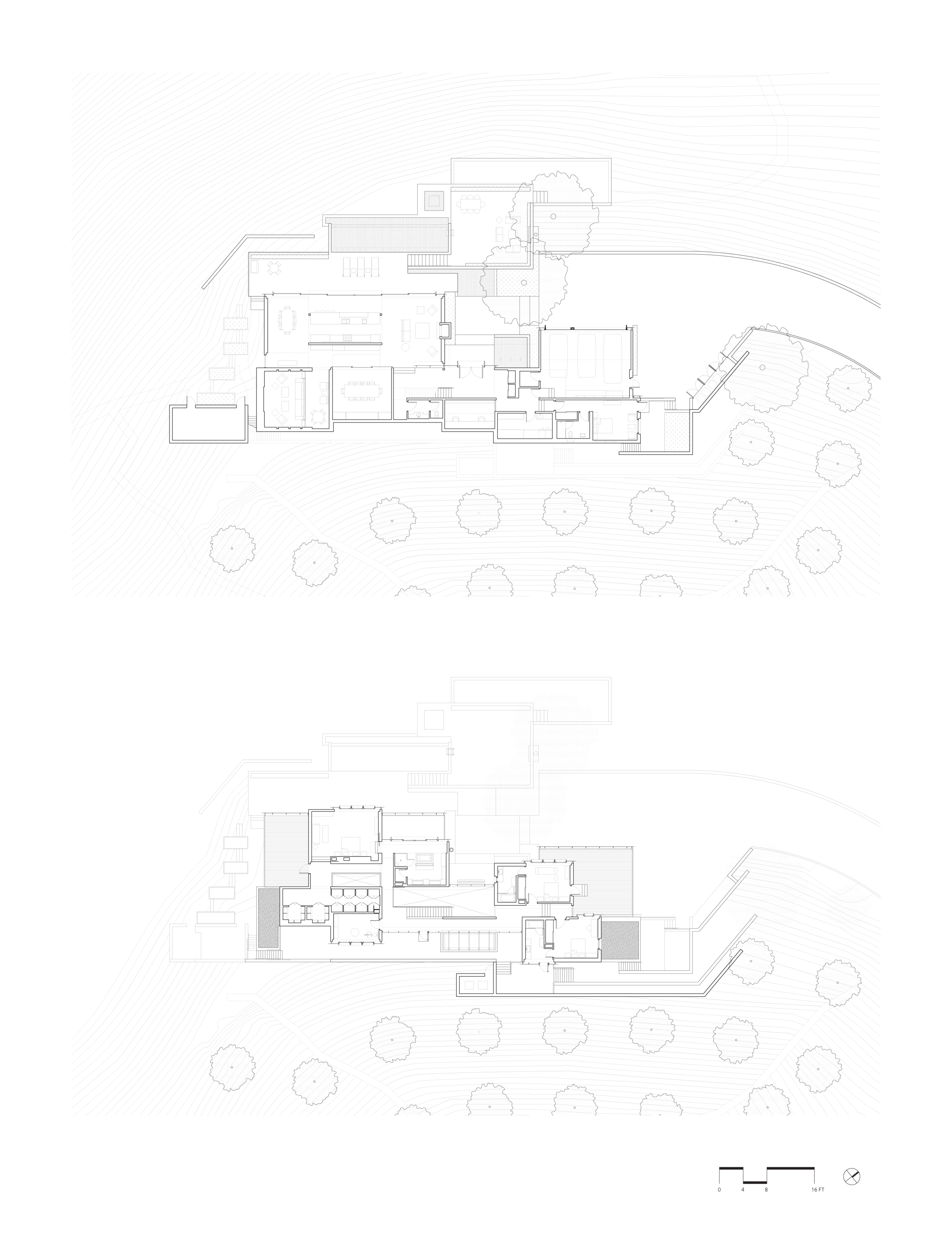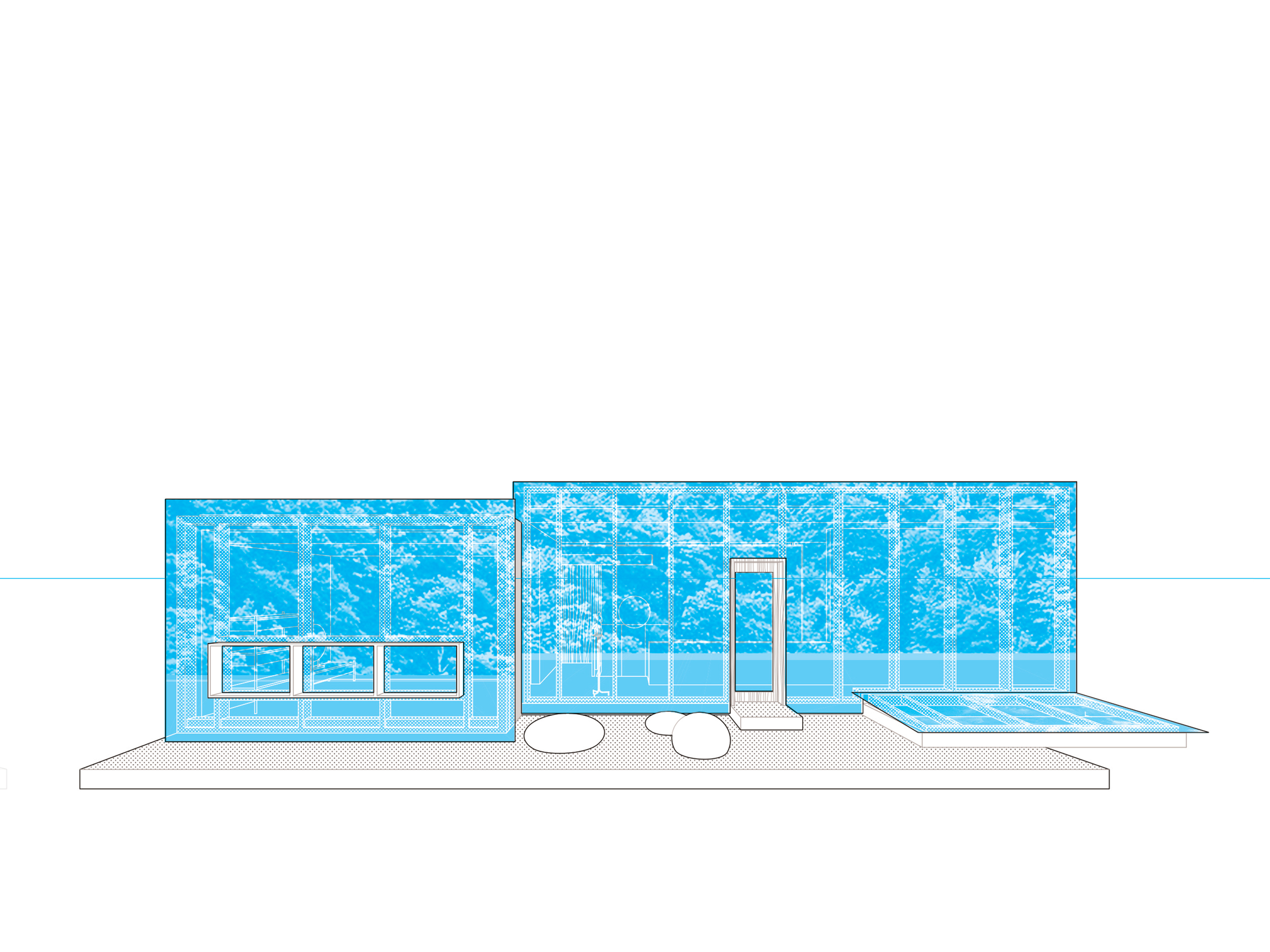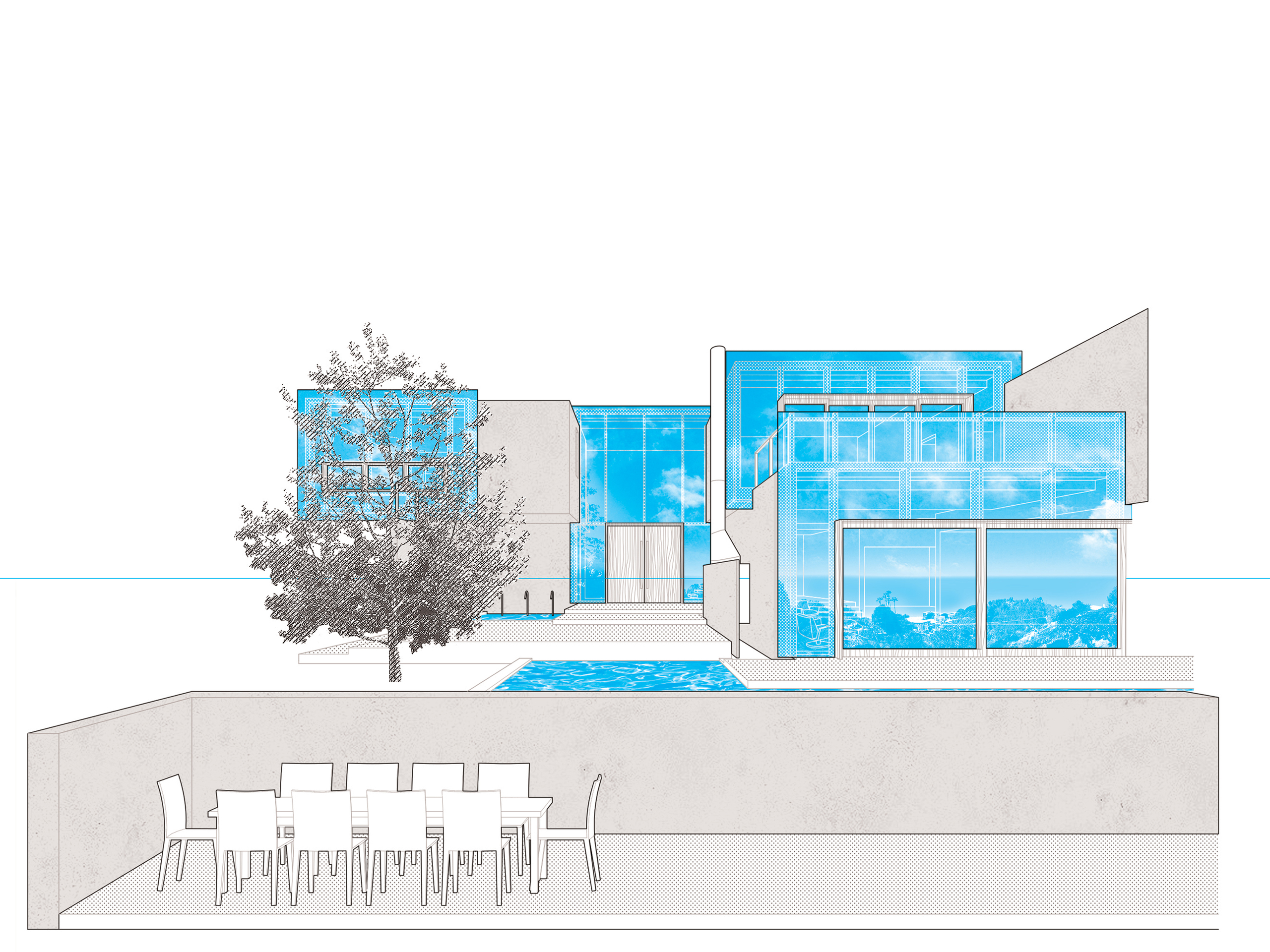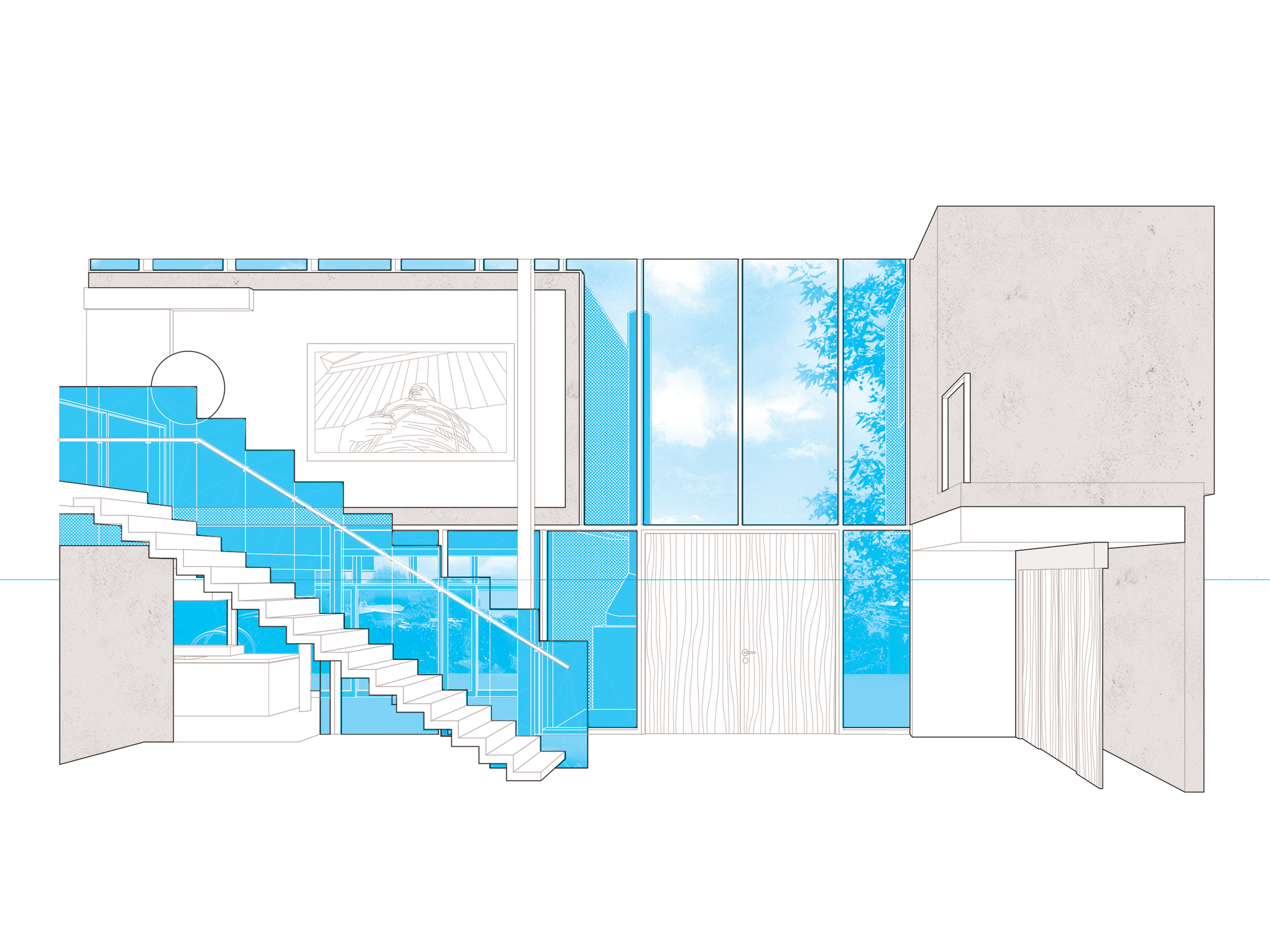 ---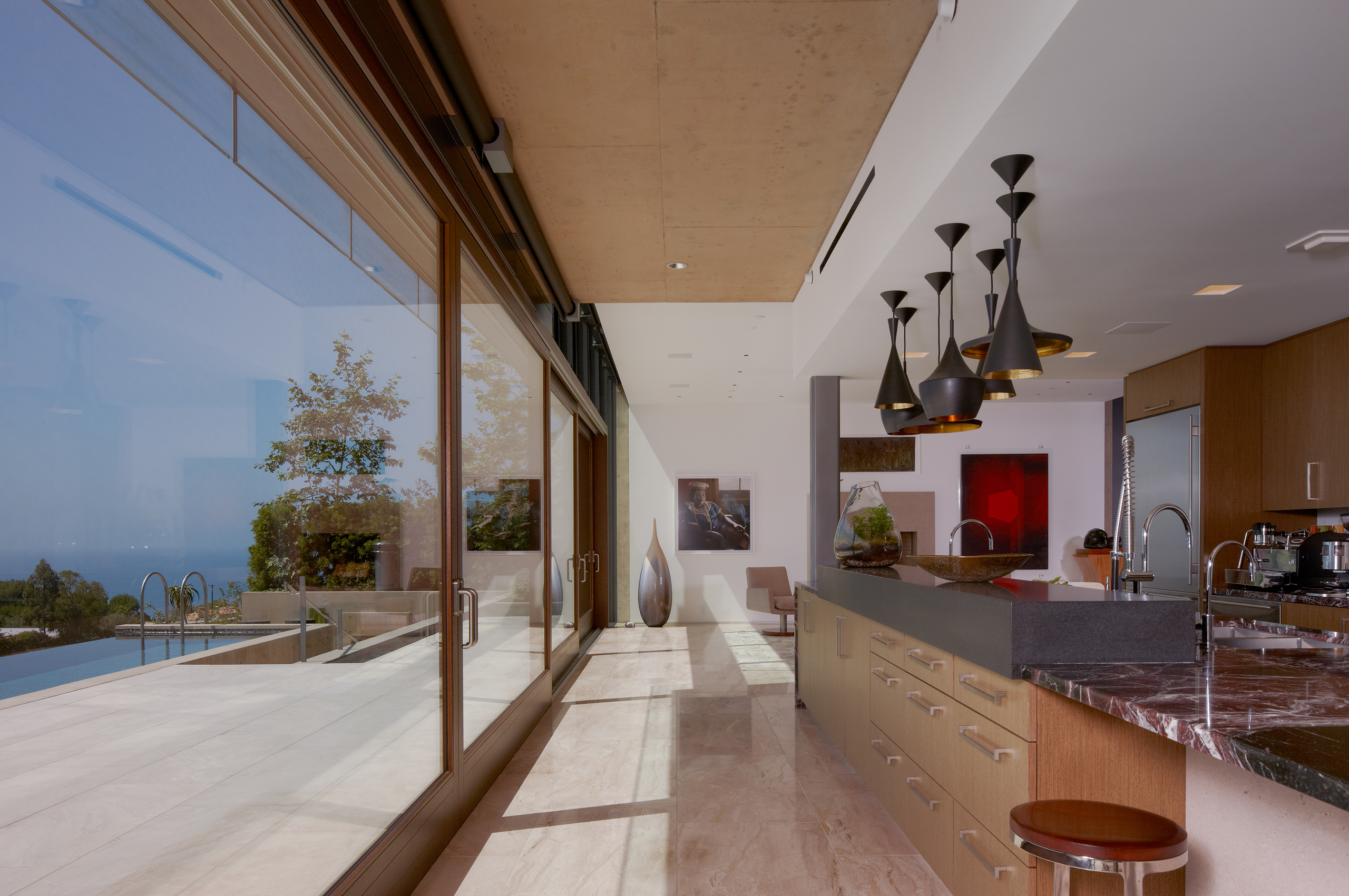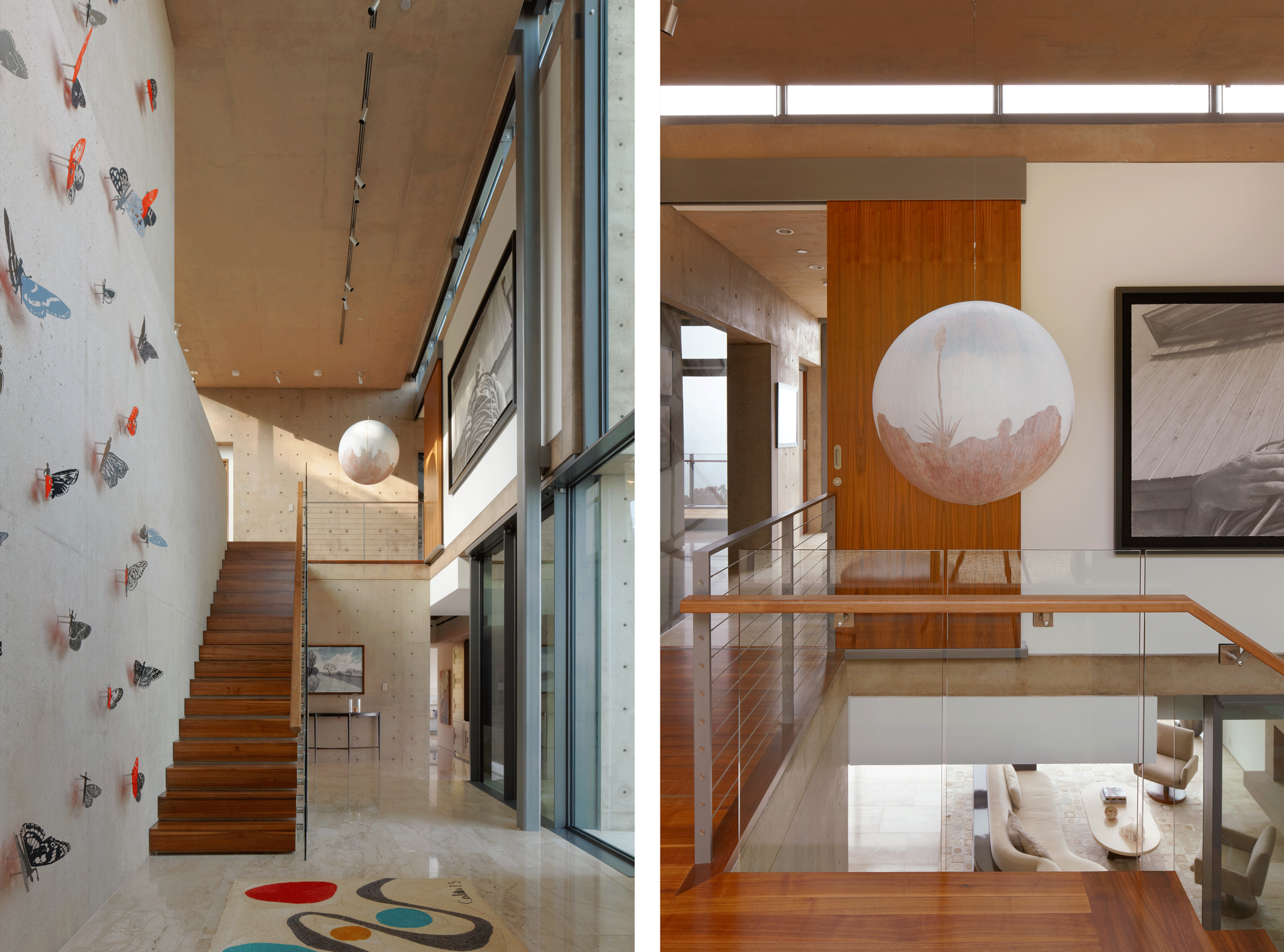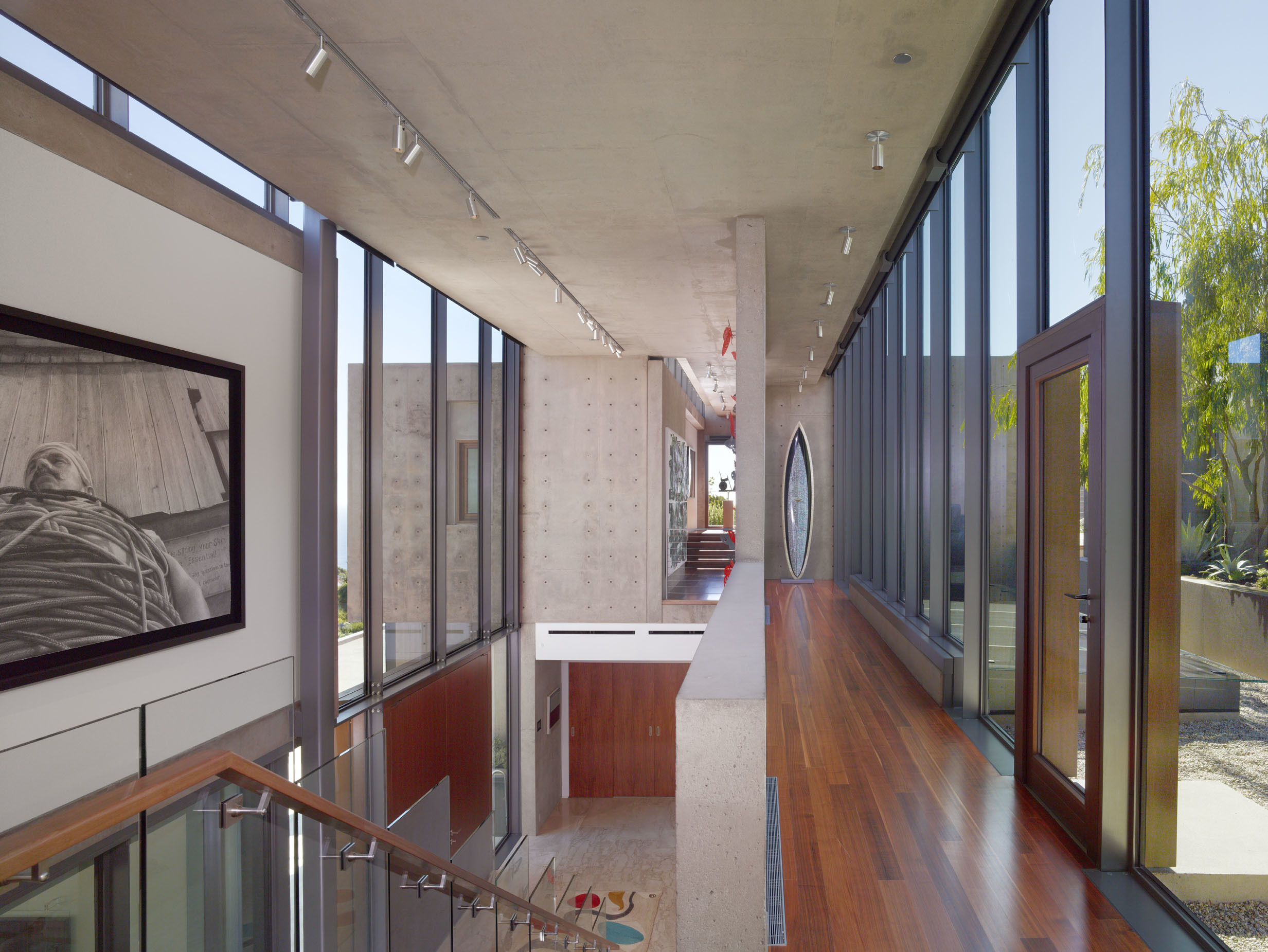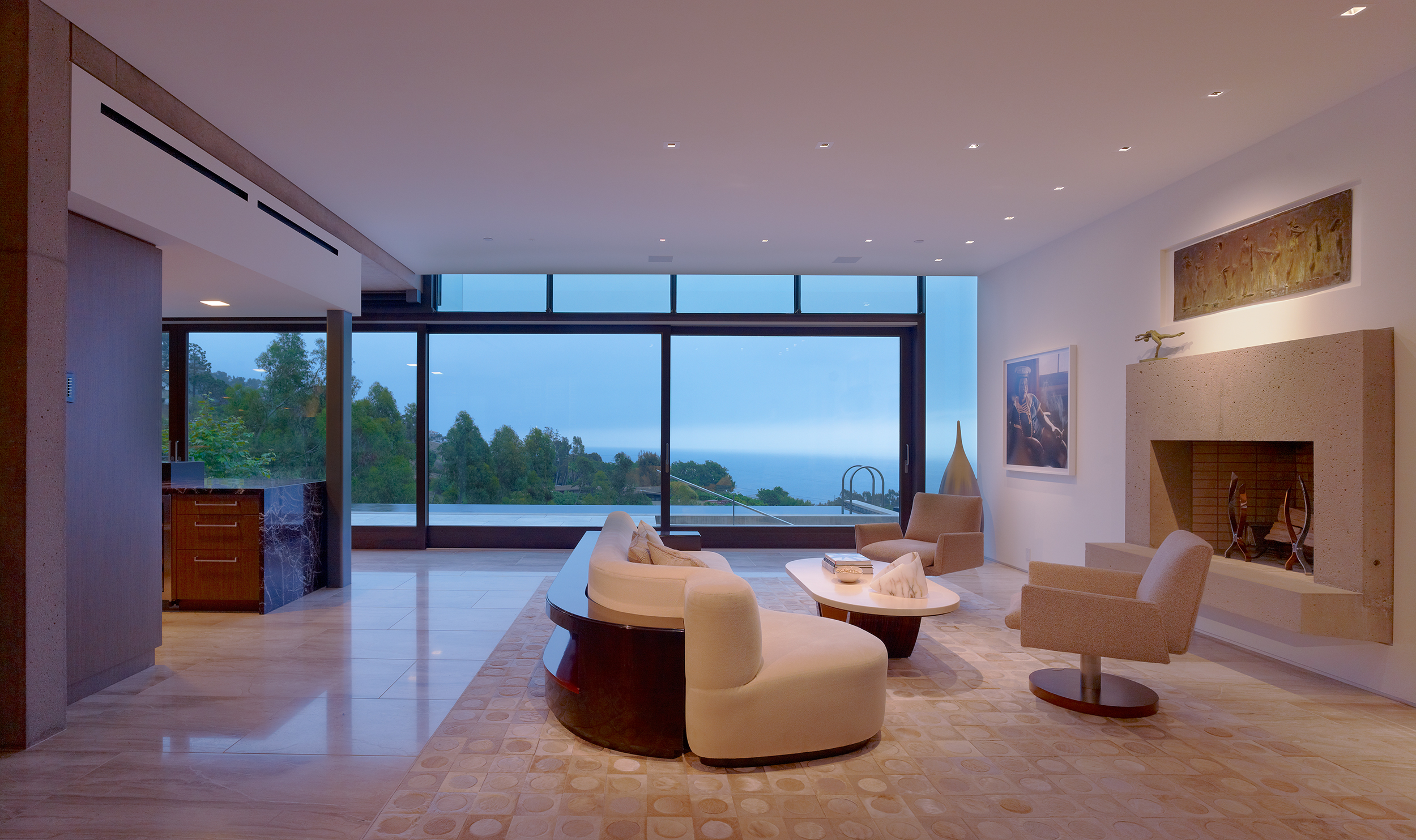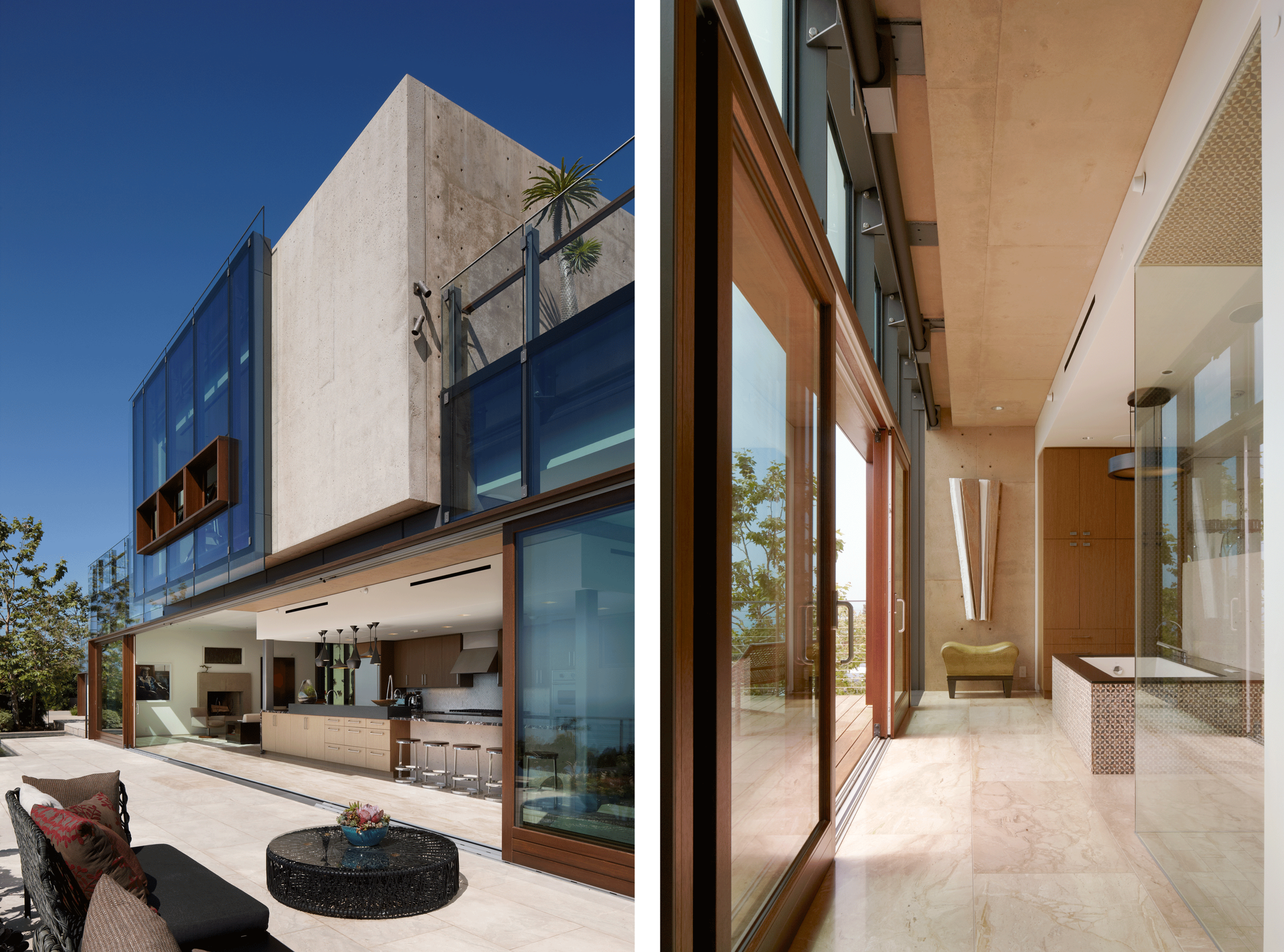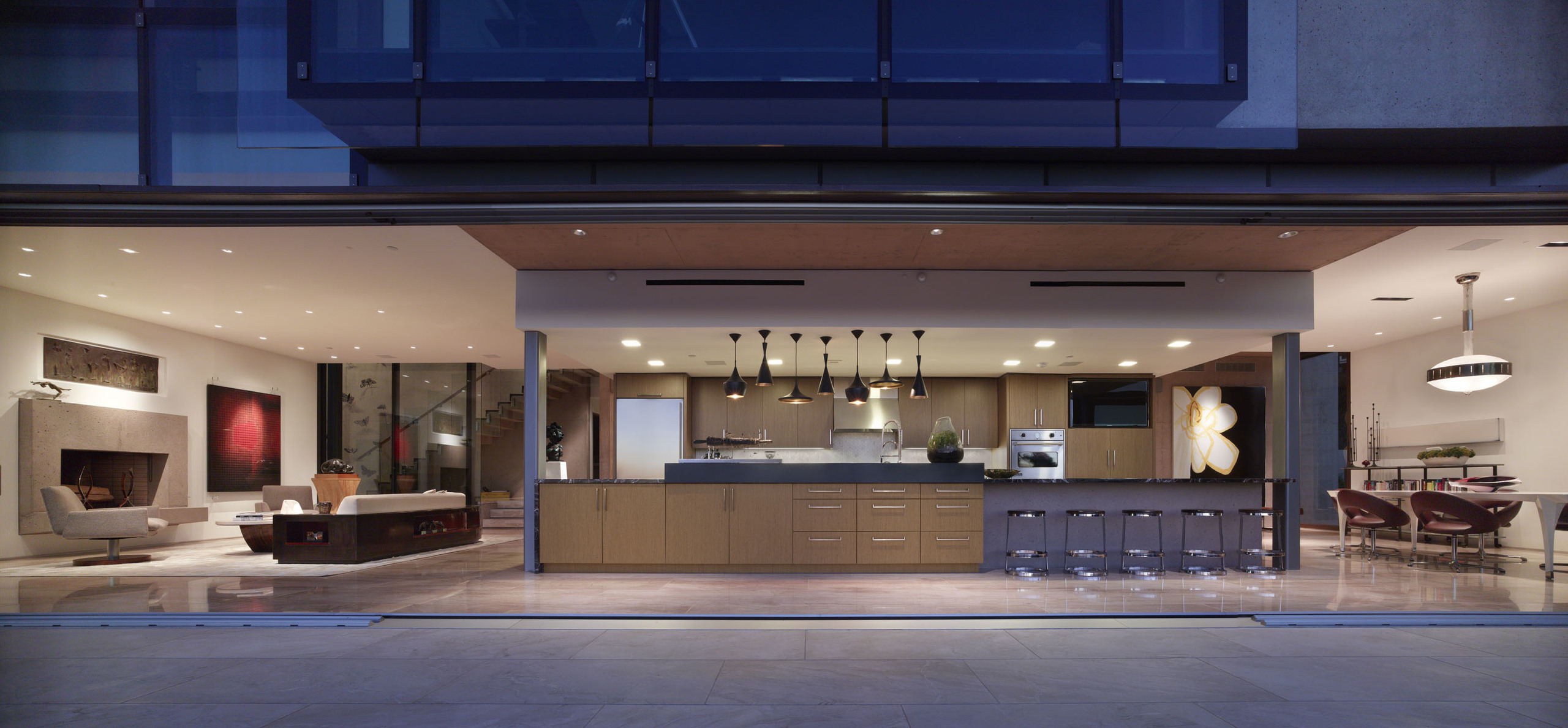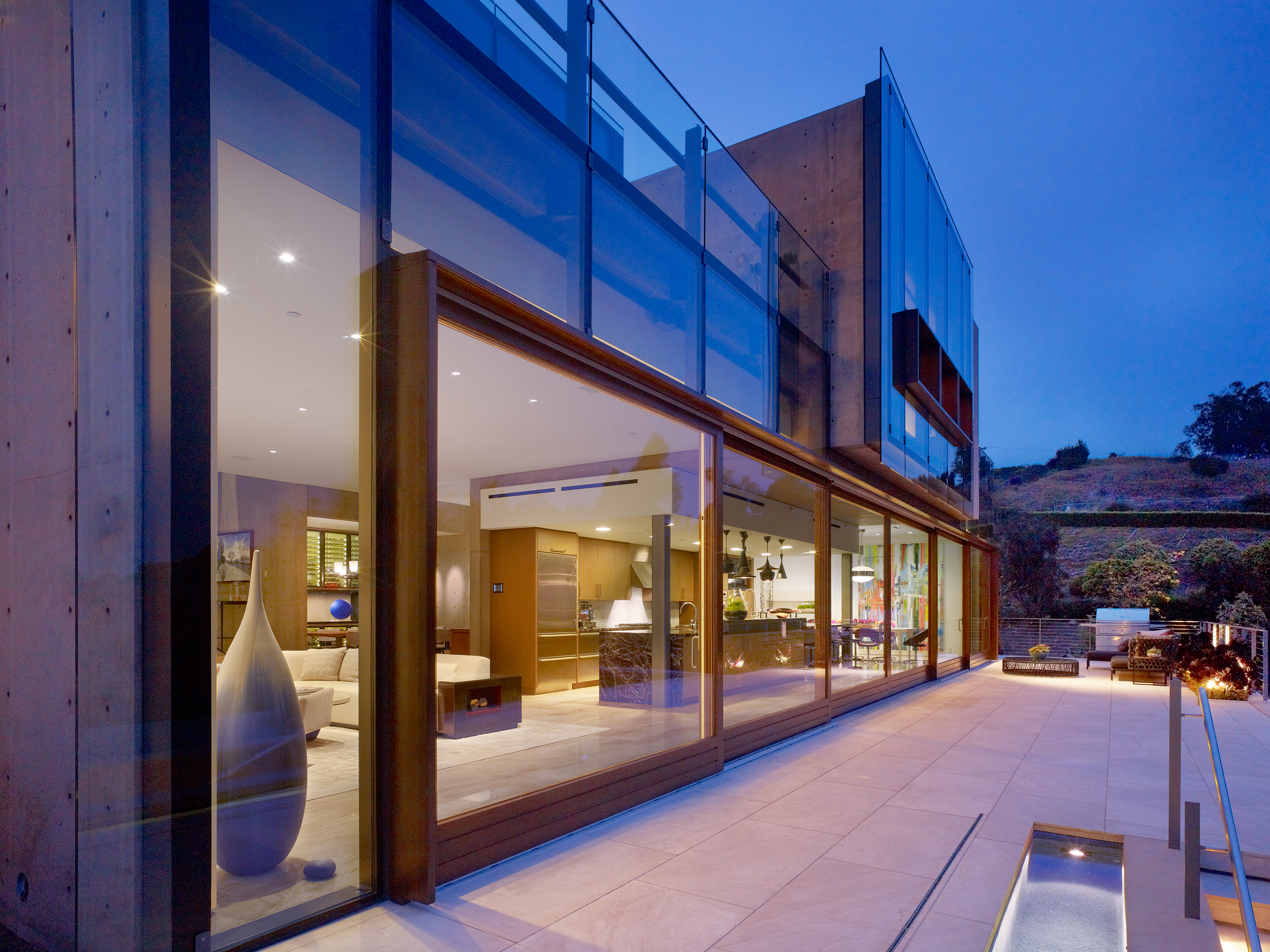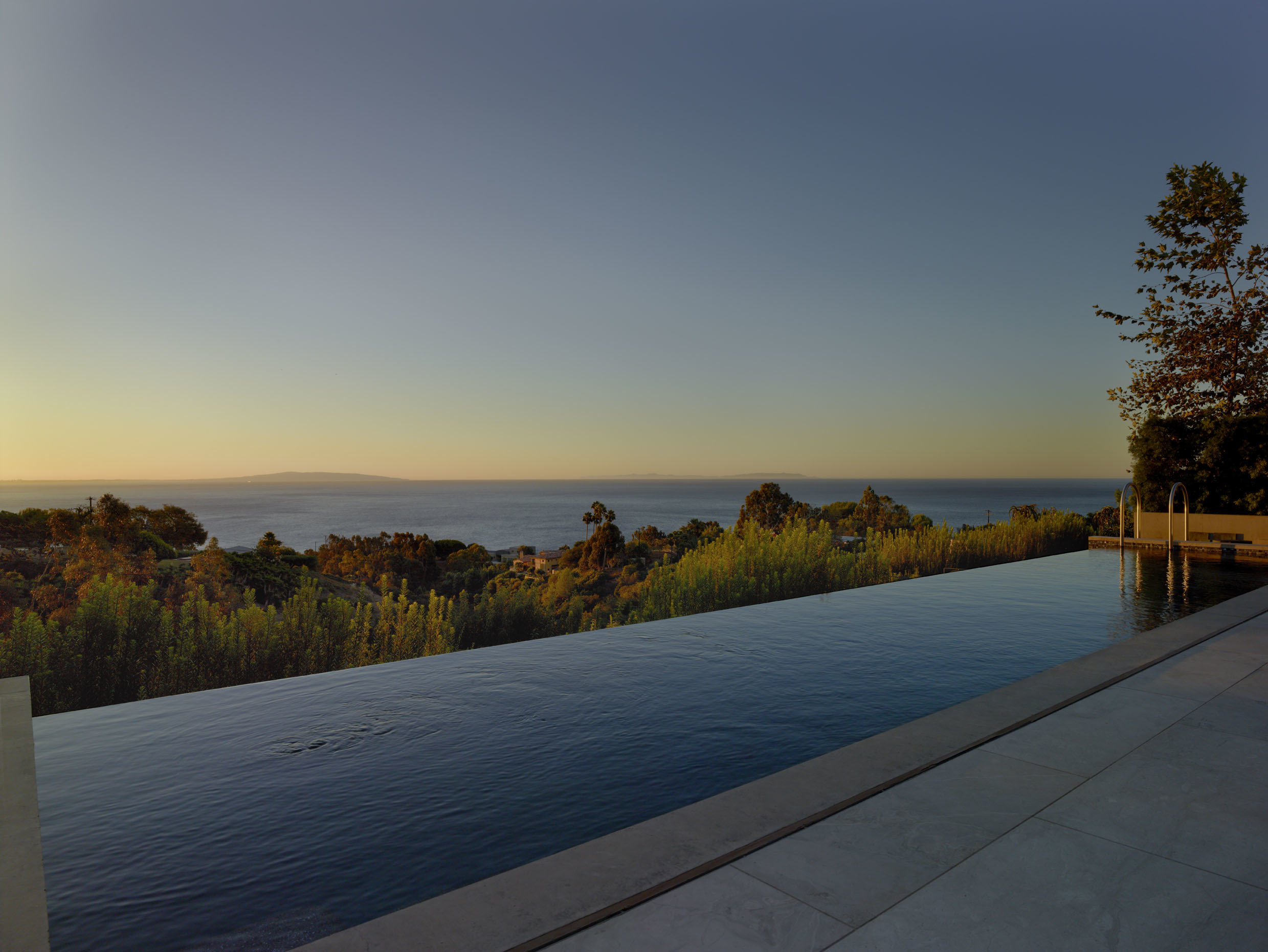 ---
Status: Built
Year Completed: 2010
Size: 7,313 SF
Project Team: Peter Tolkin, Jeremy Schacht, Maria Iwanicki, Brian Proffitt, Tinka Rogic, Leilani Trujillo
Engineers: Gilsanz Murray Steficek (Structural), Innovative Engineering Group (MEP), RJR Engineering (Geotech), Project Engineering Group (Civil)
Landscape: Mark Tessier Landscape Architecture
Interior Design: Deborah Goldstein Design Inc.
Consultants: Lighting Design Alliance (Lighting), Audio Visual Systems Los Angeles (Audio/Visual), Rothermel & Associates (Acoustic), Goldbrecht USA (Curtain Wall)
General Contractor: Winters-Schram Associates
Photographer: Benny Chan 
2013 Citation Award, American Institute of Architects, Pasadena / Foothill Chapter,
2010 Excellence Award, Residential Concrete Building Category Southern California Concrete Producers
2007 Merit Award, American Institute of Architects