Sherman Residence, Encino, California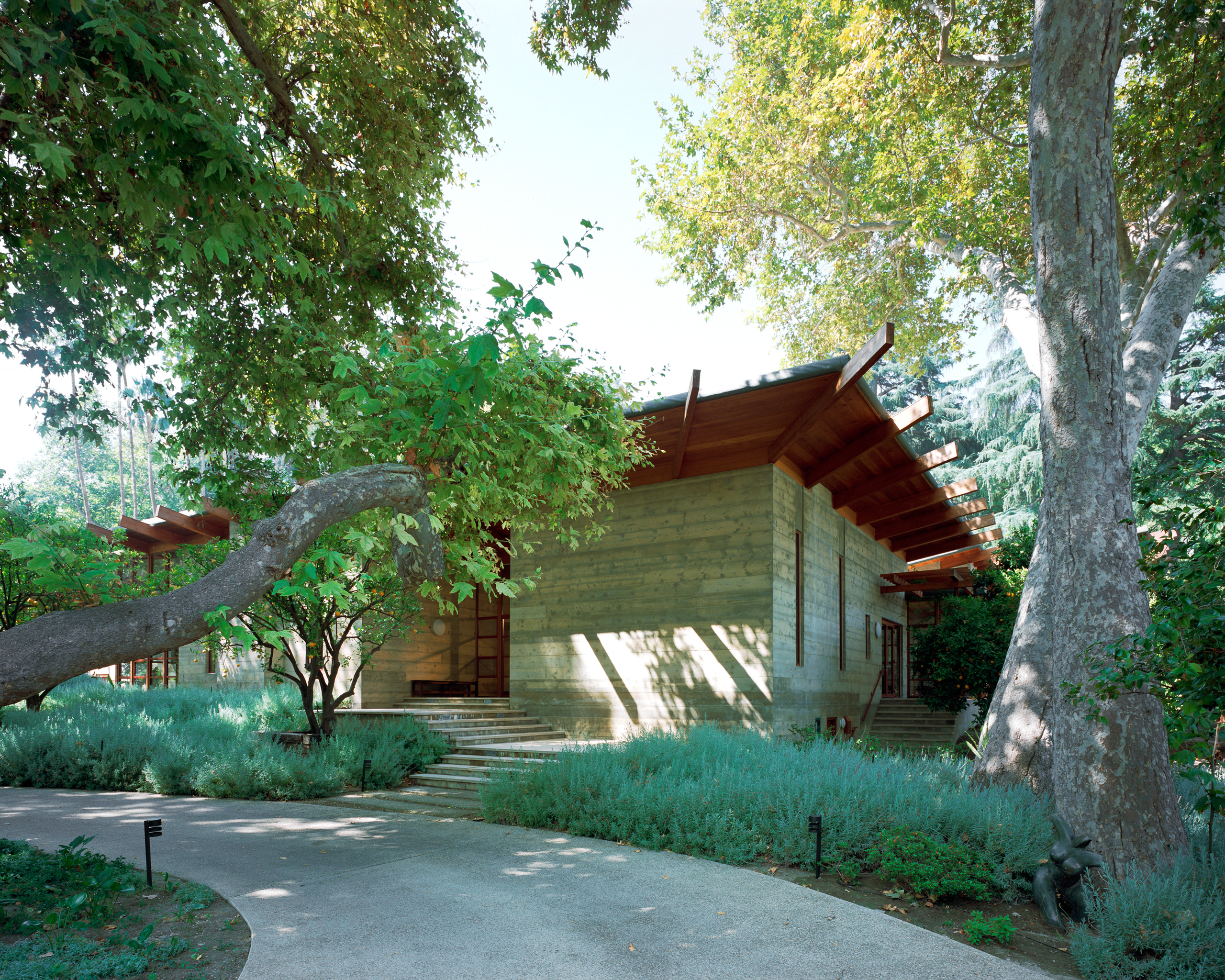 Located on an extraordinary hillside site above the San Fernando Valley, the Sherman Residence was designed to unite indoors and outdoors. The house is made up of a series of board-formed concrete, wood and glass pavilions connected via interstitial gallery spaces that together define a central courtyard. From each room one can see the rich and varied landscape, which includes indigenous large oaks, sycamores, "working" plants such as orange and avocado trees, palms and succulents. A singular low-slung wood roof with deep overhangs shades and unifies the overall composition.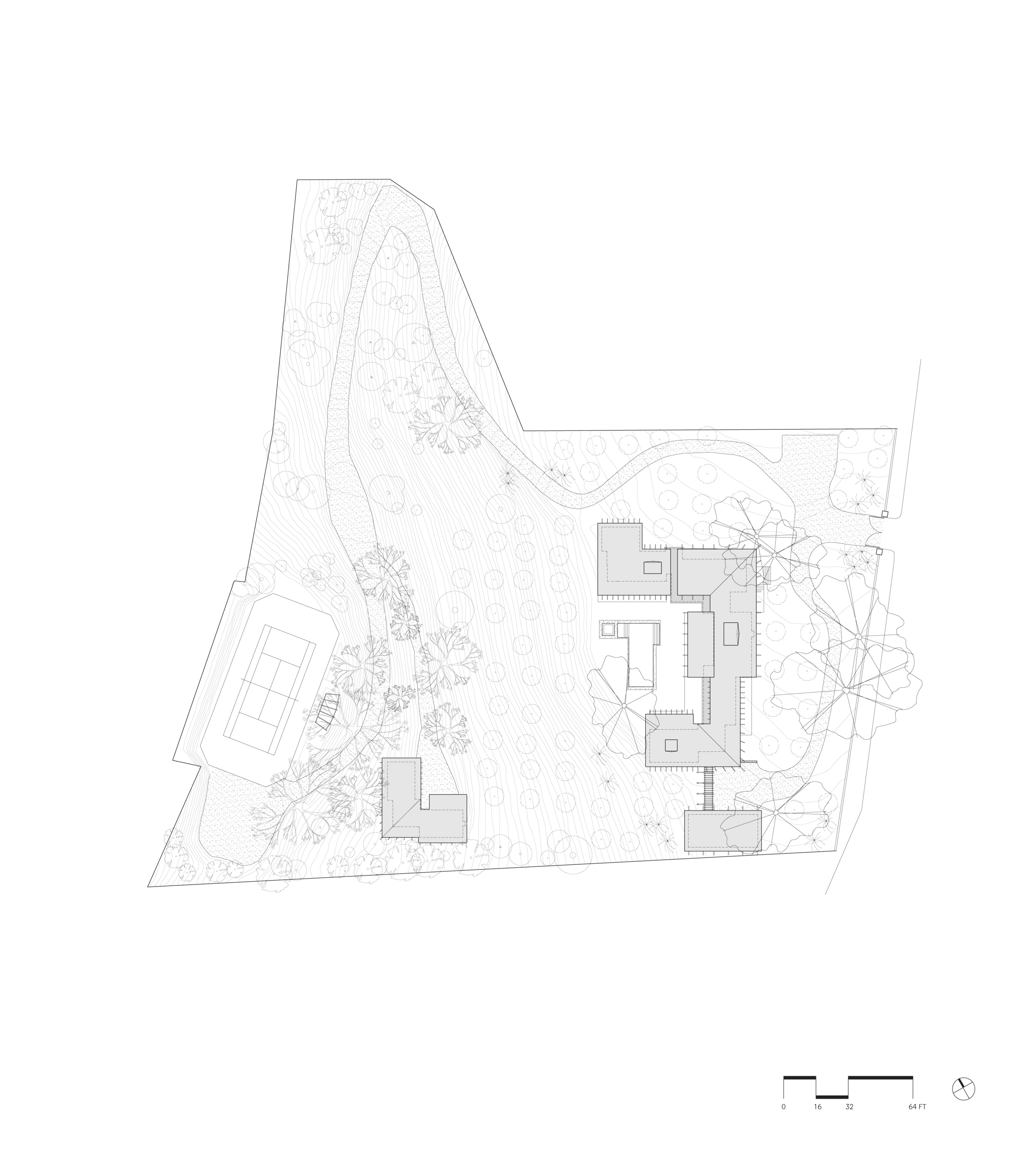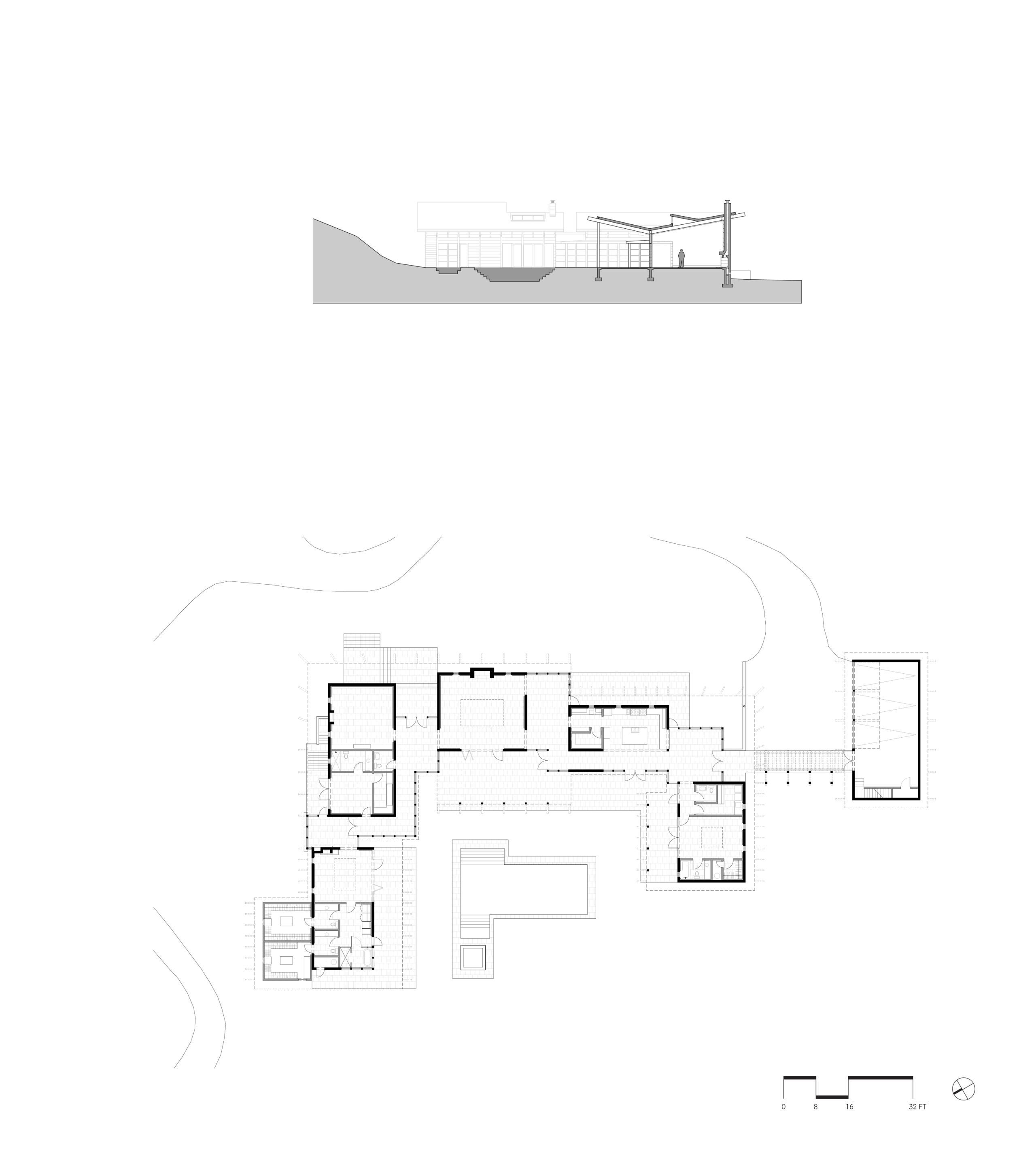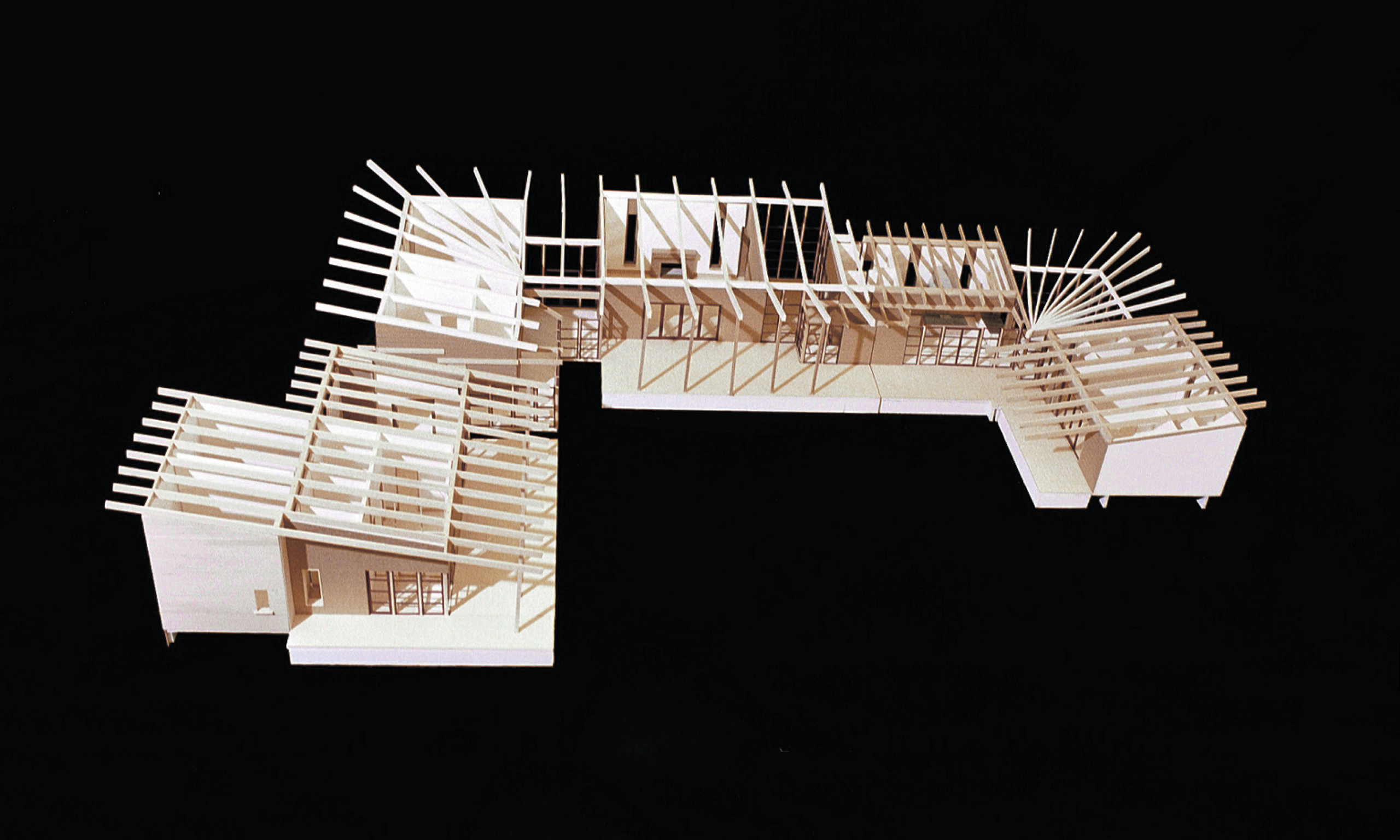 Construction showing board-form concrete volumes
---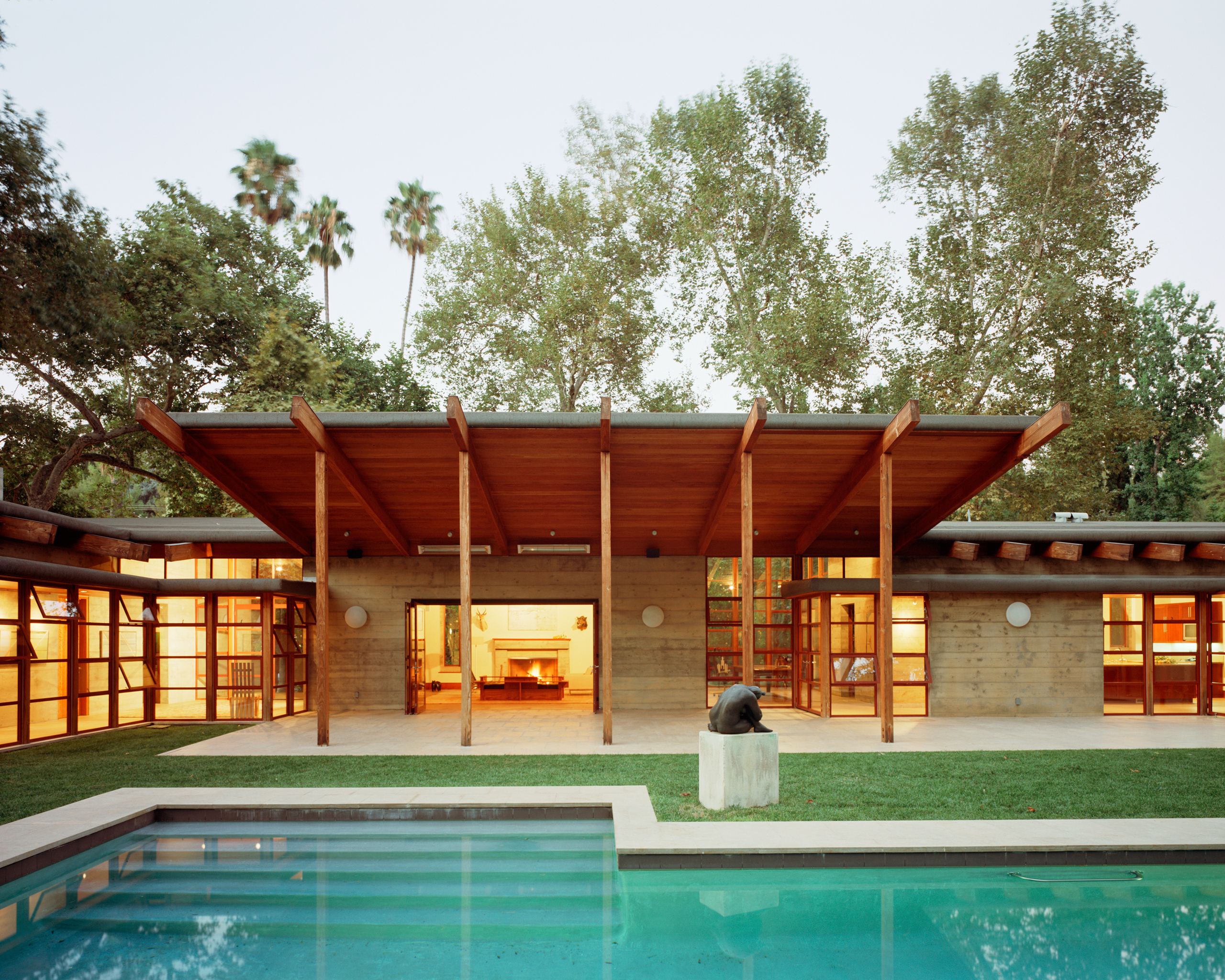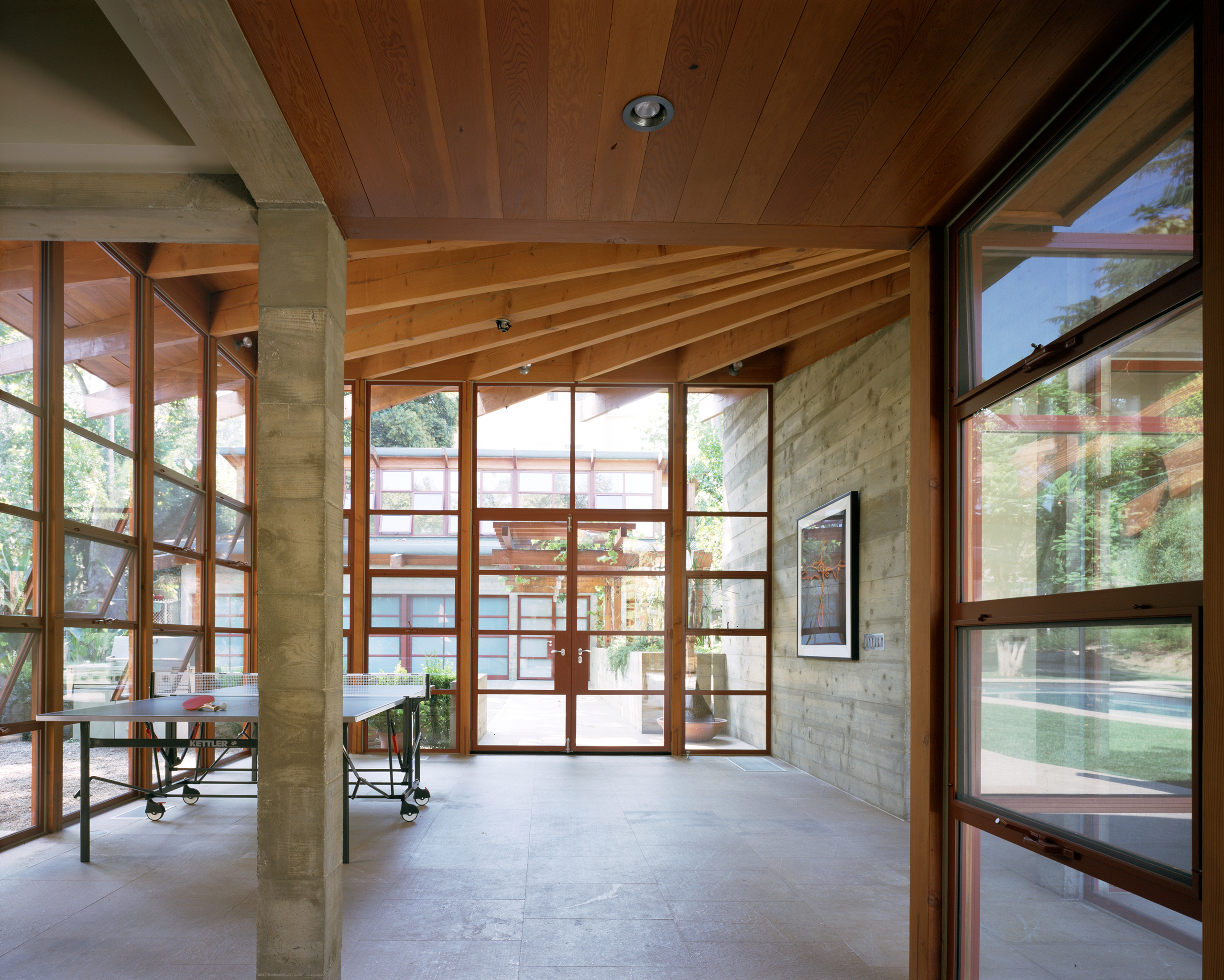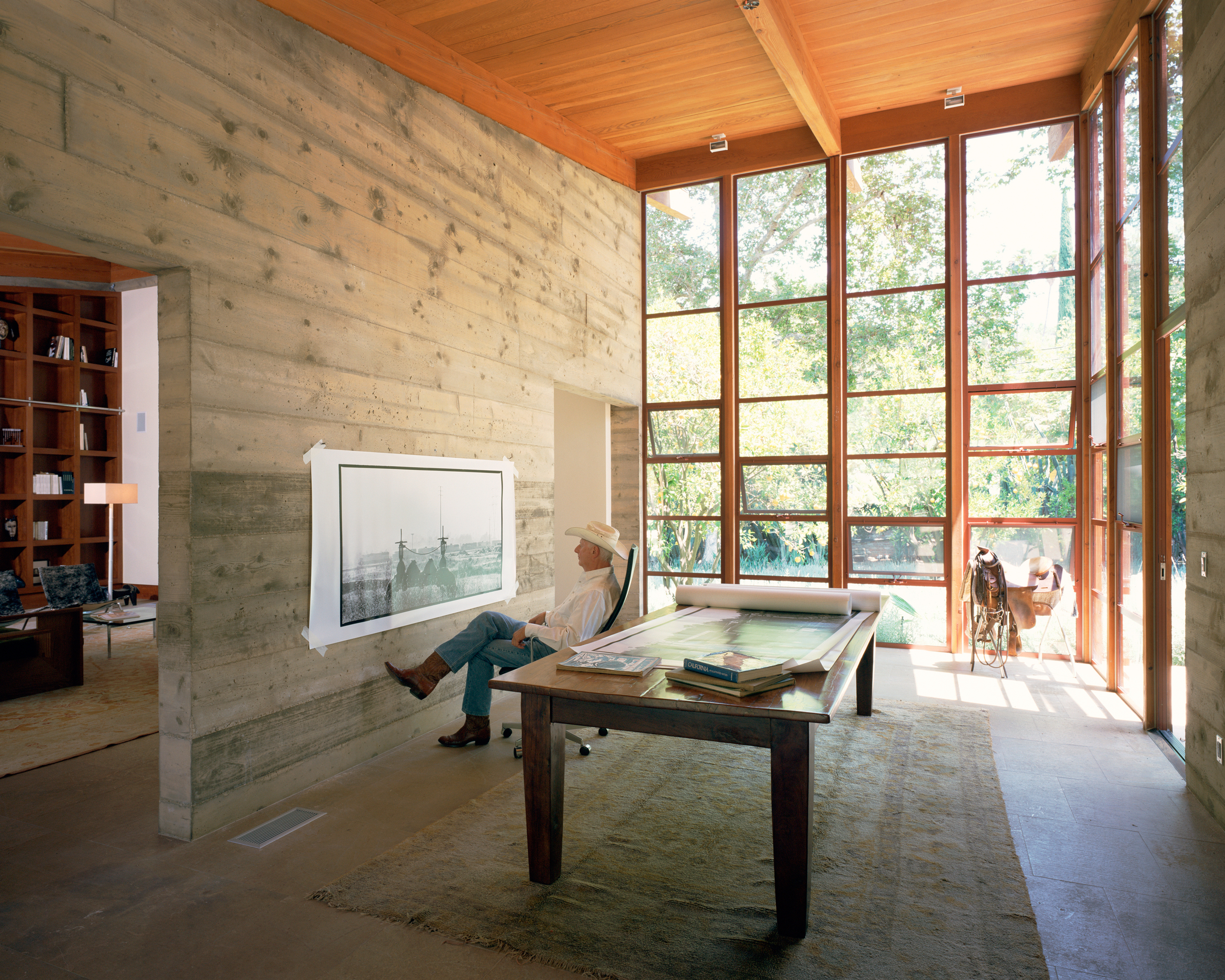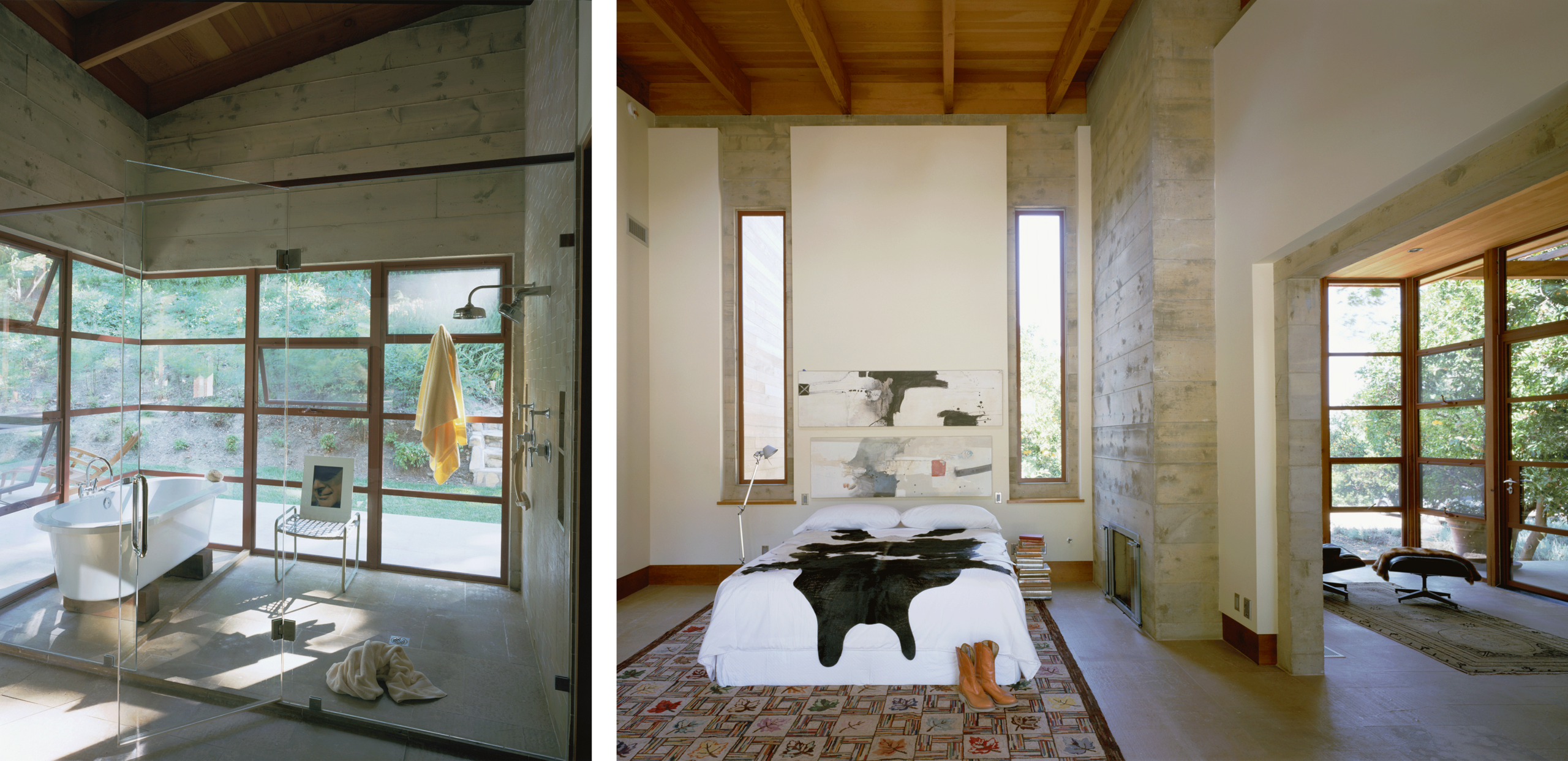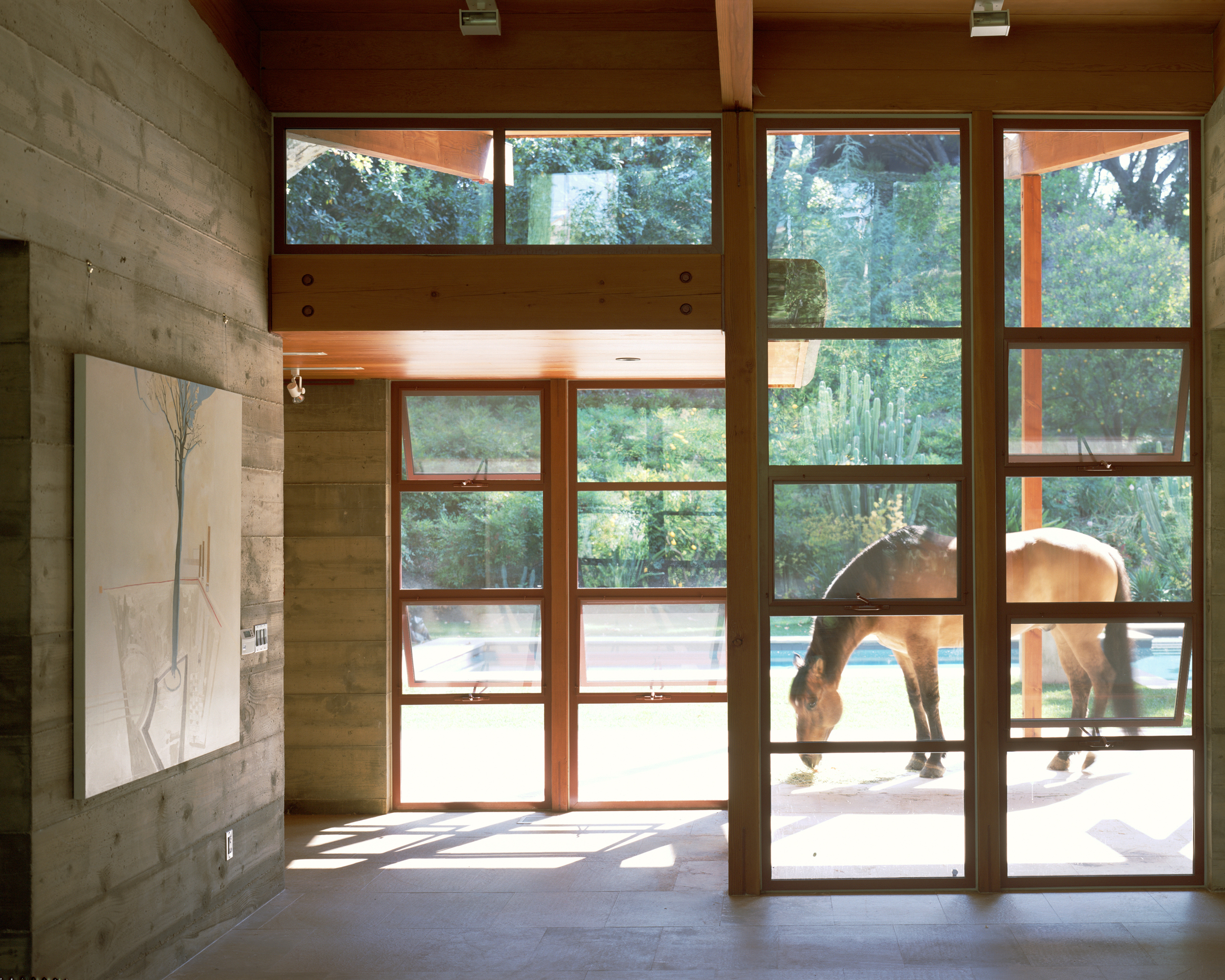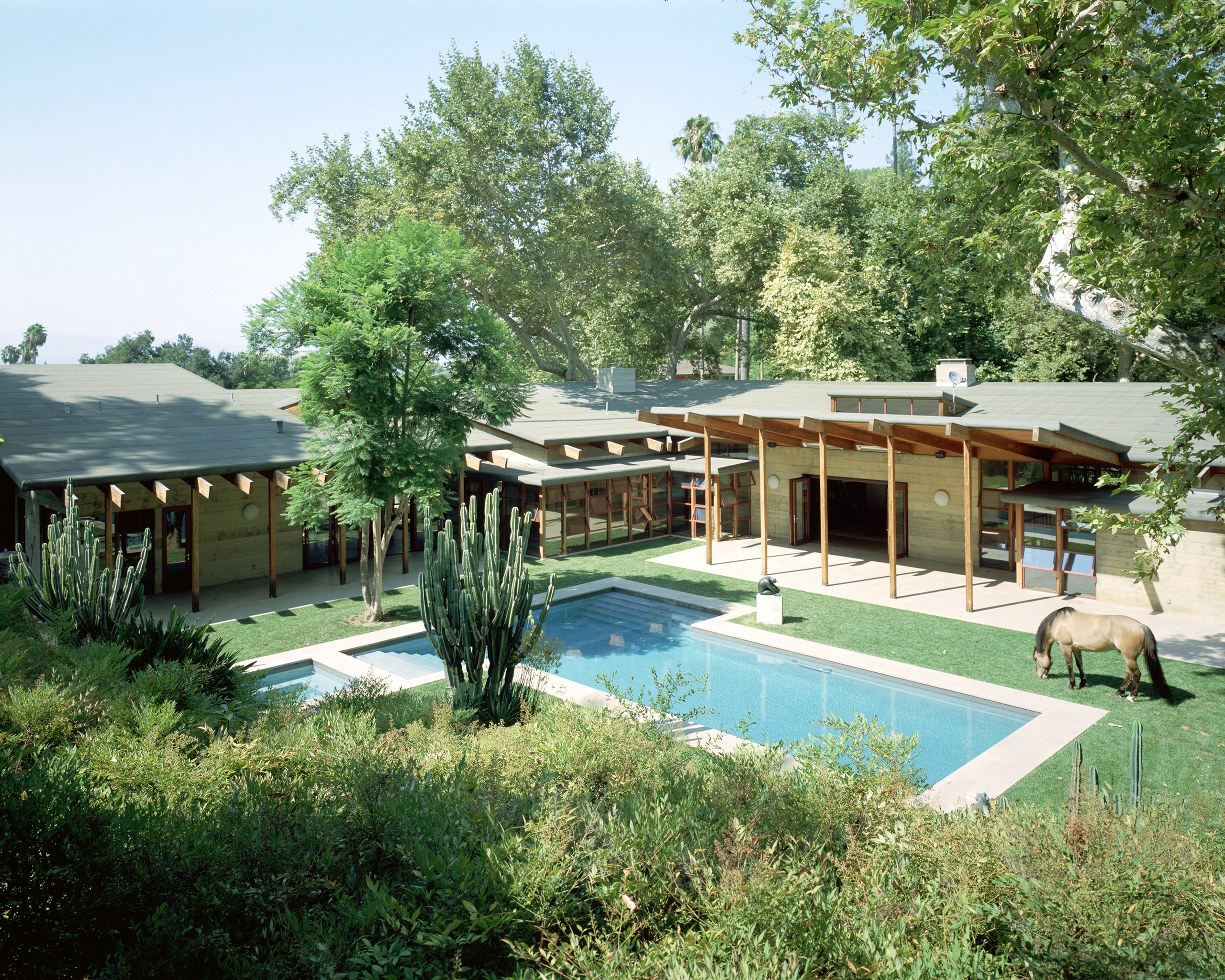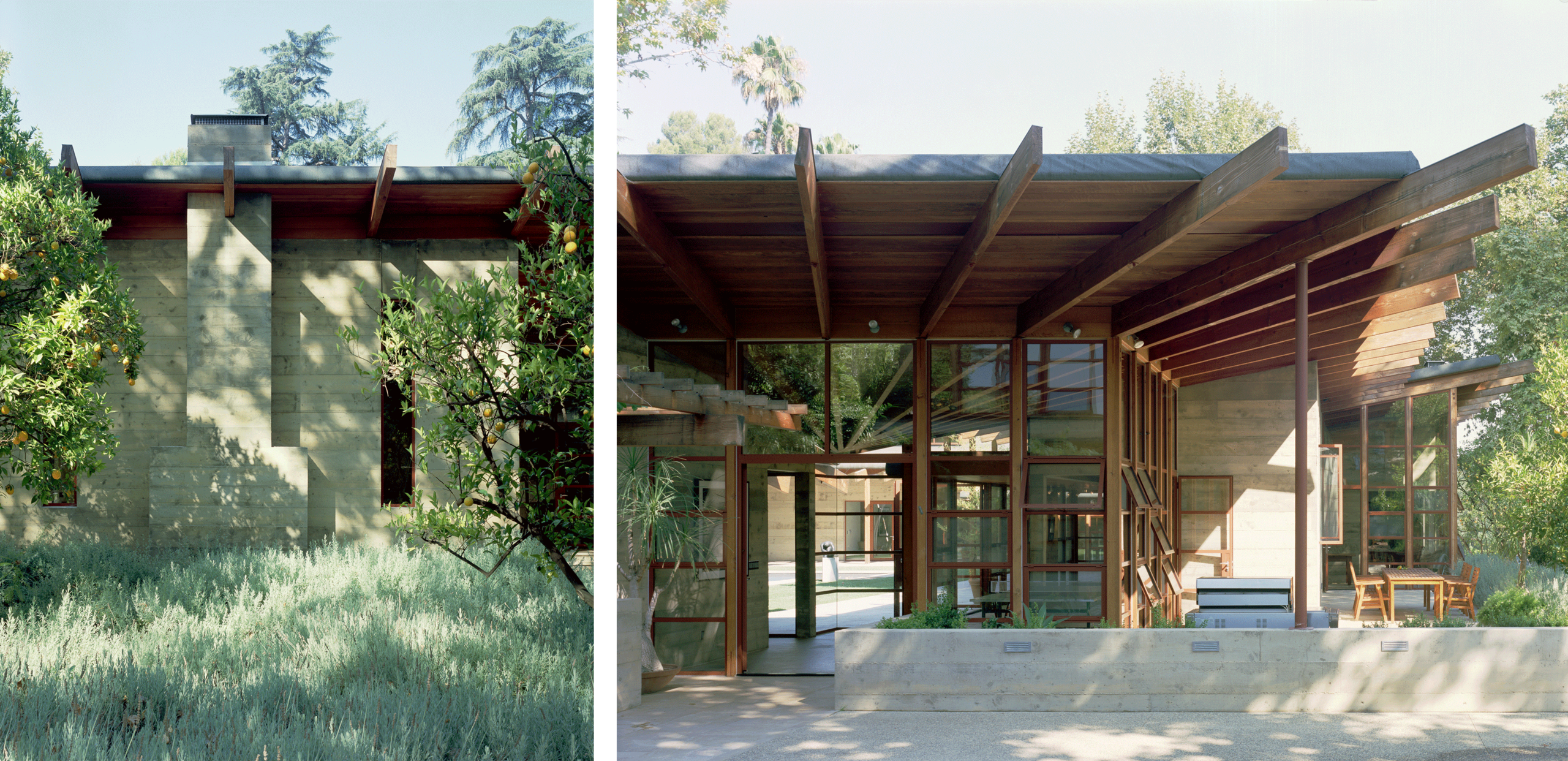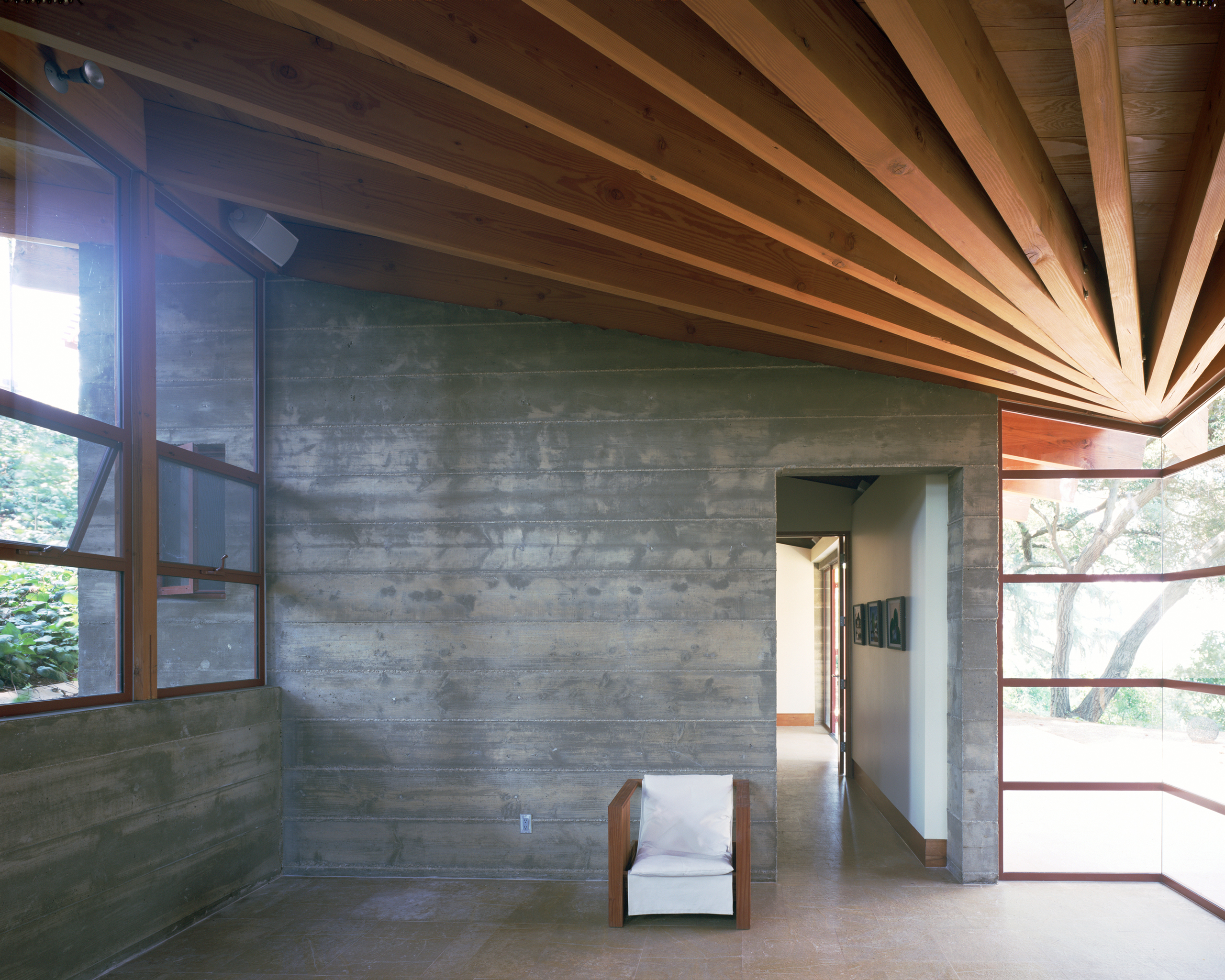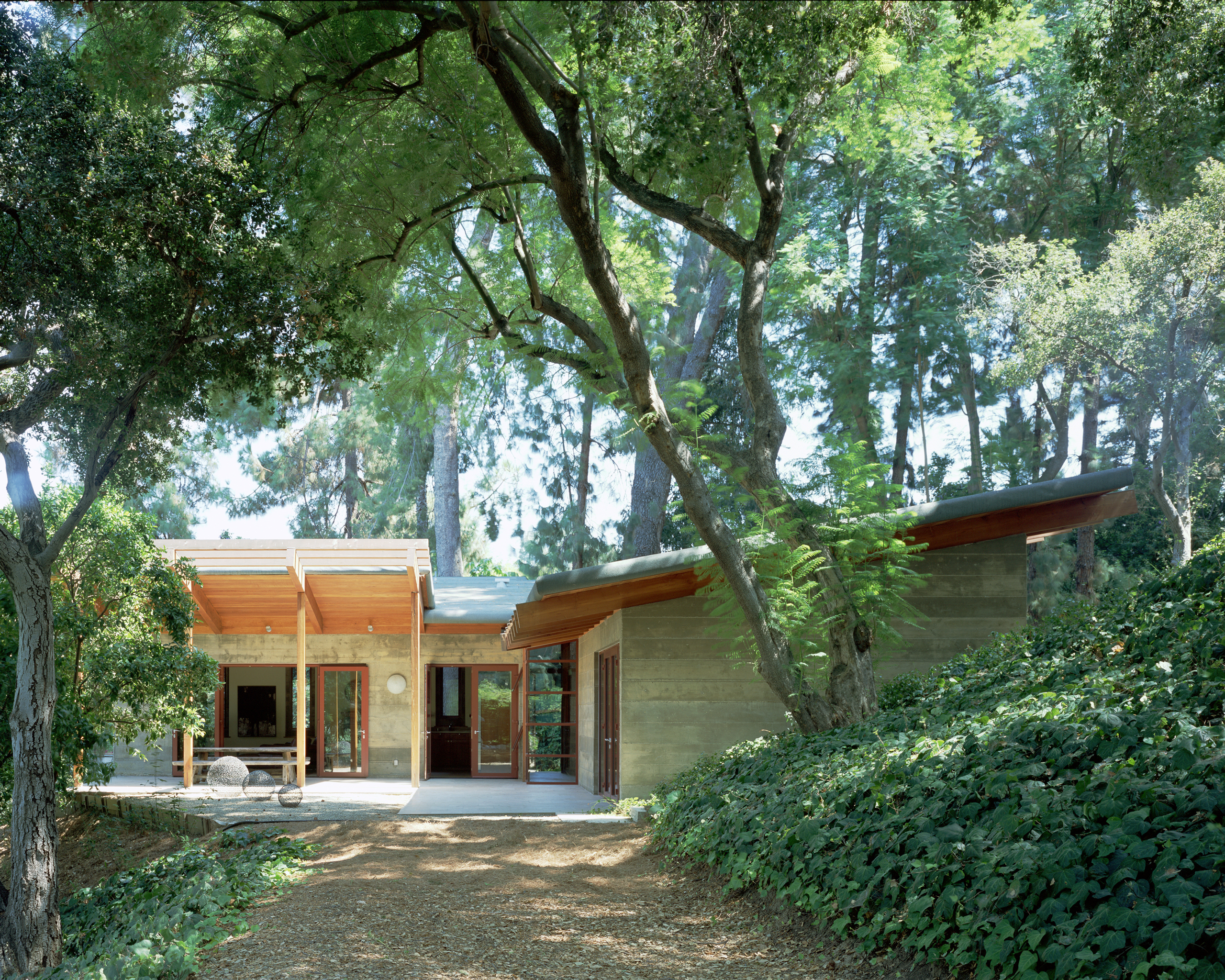 ---
Sherman Residence in the film industry:


Marvel's Agents of S.H.I.E.L.D 
Episode 11 "The Magical Place"

Fun with Dick and Jane, 2005

First Date - Hyundai Super Bowl Commercial | The 2016 Hyundai Genesis
---
Status: Built
Year Completed: 2001
Size: Main House 5,000 SF, Guest House 1,500 SF 
Project Team: Peter Tolkin, John R. Byram, Christopher Girt, Craig Rizzo, Angela Uriu, Eric Townsend, Anthony Denzer
Engineers: Joseph Perazelli (Structural) John Ott & Associates (Civil), Brian A. Robinson & Associates (Geotech)
Consultants: E&J Engineering & Energy Designs (Title-24 Energy), Tree Life Concern Inc. (Arborist)
Landscape: Wade Graham Landscape Studio 
General Contractor: Scanlon Construction, Inc
Photographer: Grant Mudford
2001 Excellence Award Southern California Ready Mixed Concrete Association