Saladang Song, Pasadena, California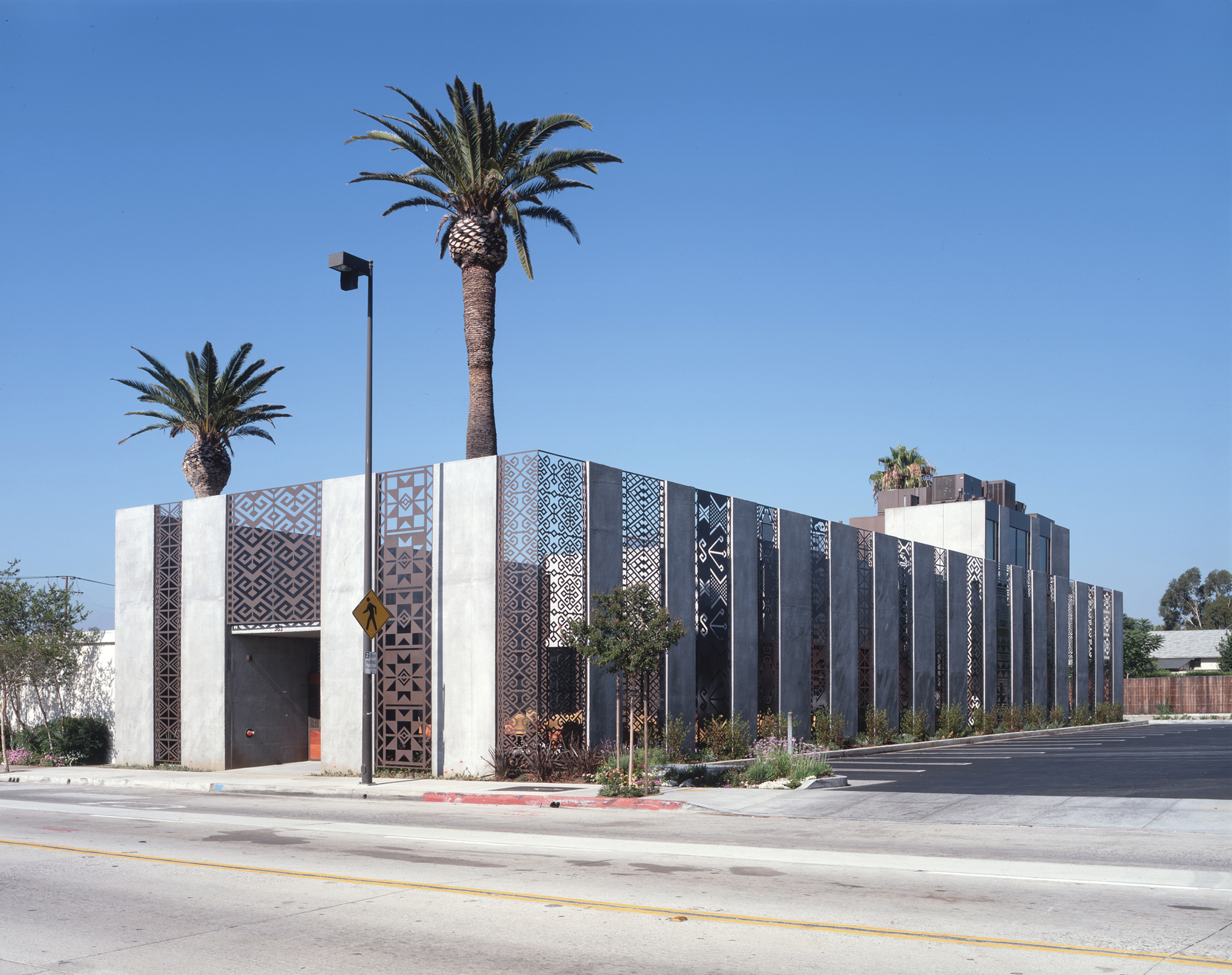 An abstraction of Thai culture, Saladang Song consists of indoor and patio dining with an open kitchen on the ground floor, employee areas on the second floor, and a third floor penthouse apartment. The project's design and name references the traditional Thai "sala," a roadside pavilion used by travelers to rest and reflect. Enclosing the outdoor patio are monolithic concrete slabs, poured on site and raised into place, that are paired with ornate laser-cut steel screens inspired by traditional Thai textiles. Screening this space offers diners a sense of protection while still maintaining a strong relationship to the street.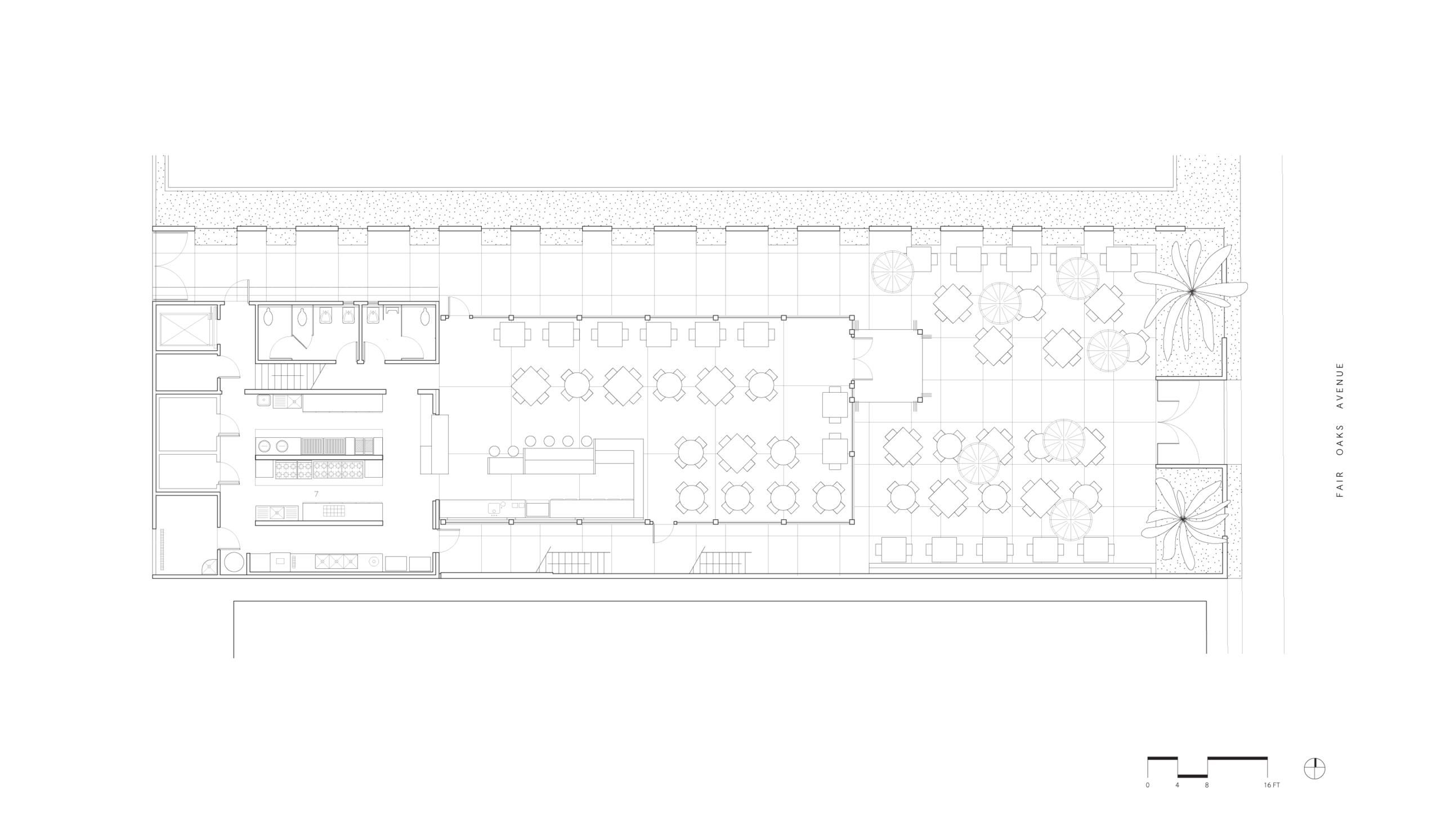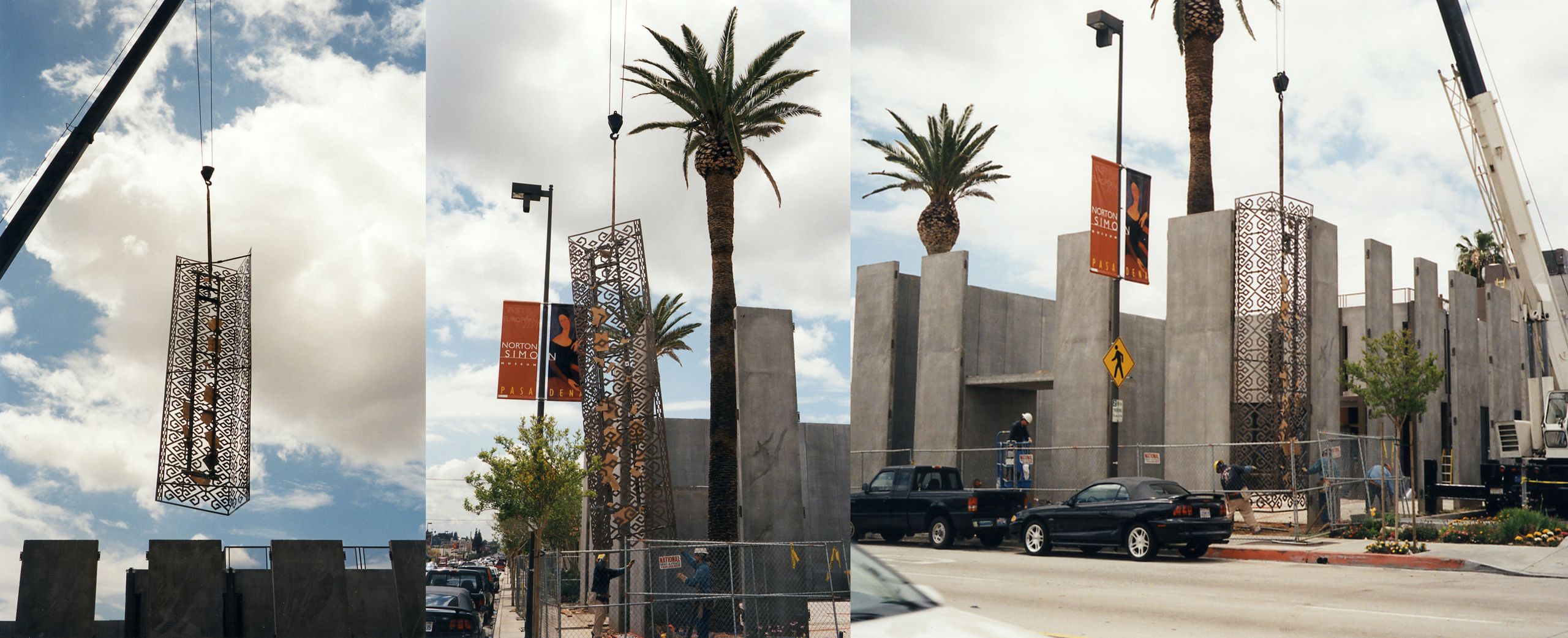 ---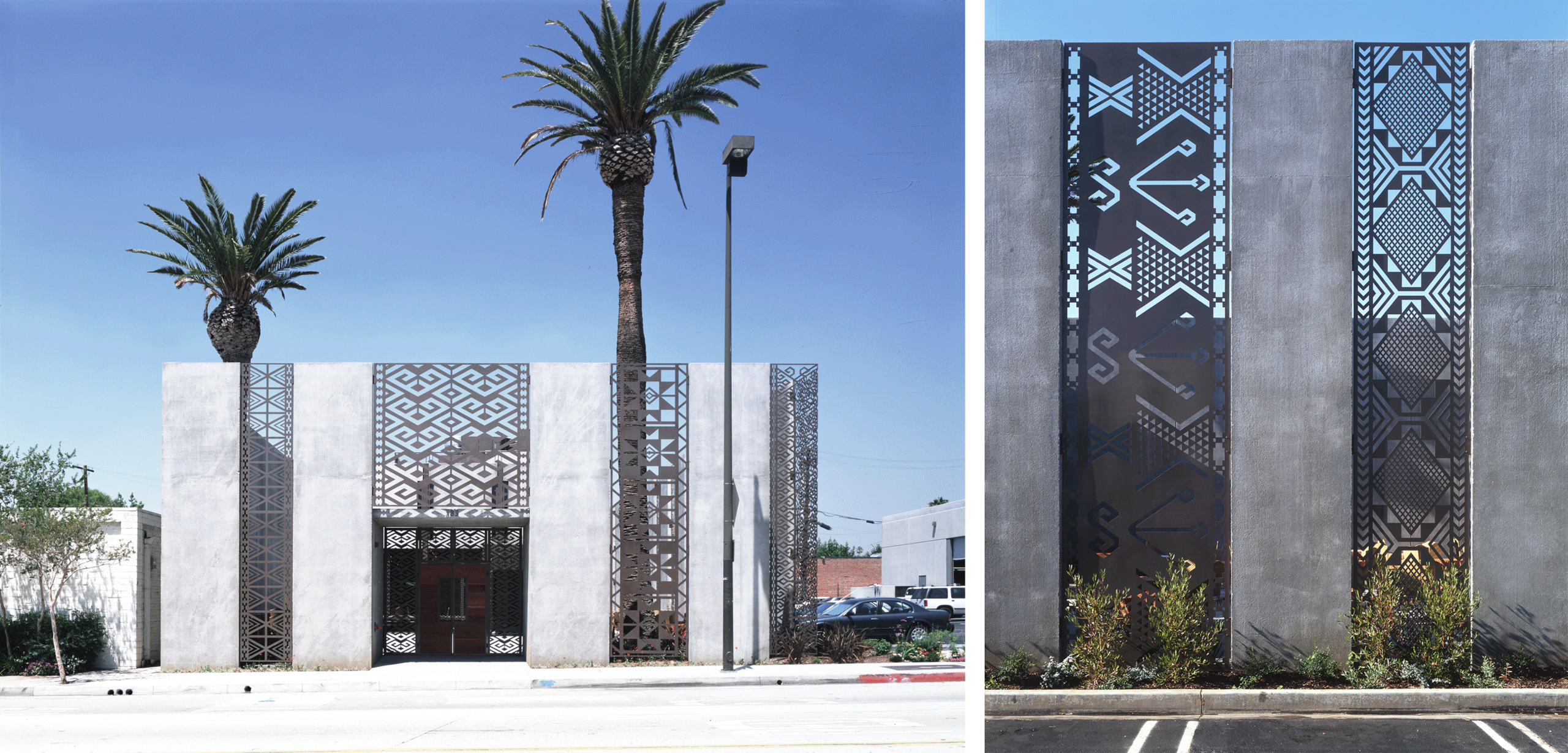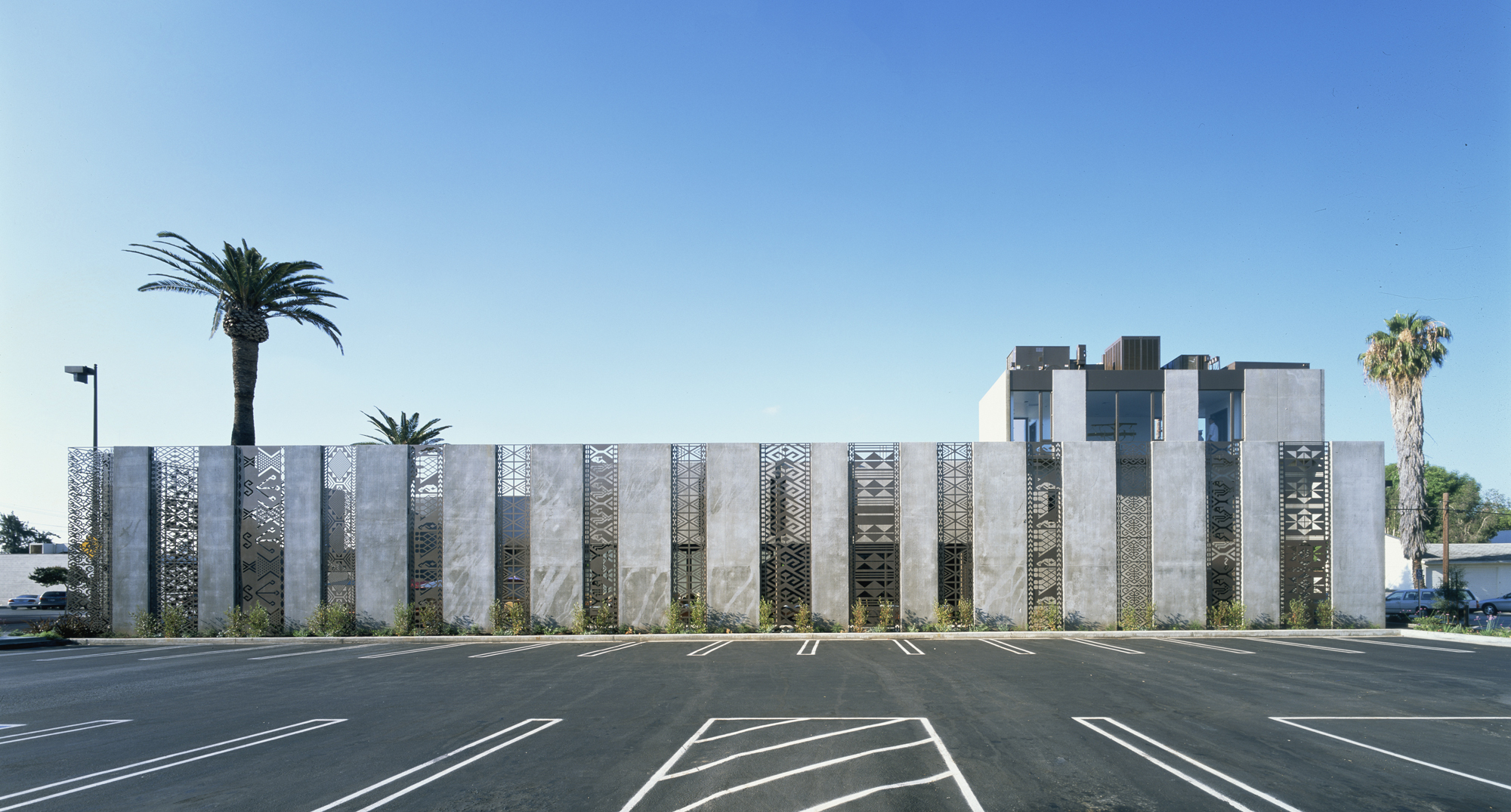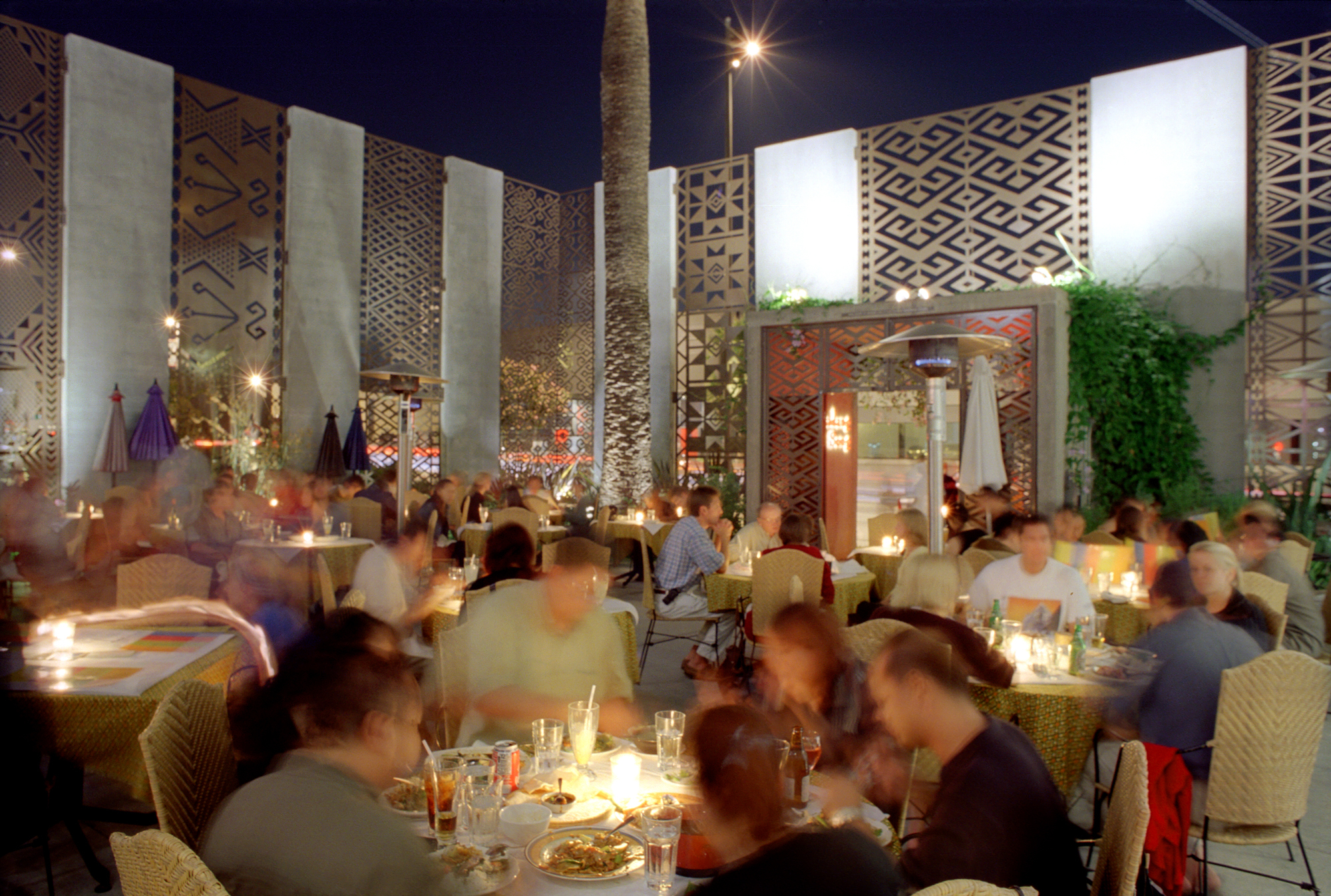 ---
Status: Built
Year: 2001
Size: 11,000 SF
Project Team: Peter Tolkin, John R. Byram, Christopher Girt, Craig Rizzo, Anthony Denzer
Engineers: Kurily Szymanski Tchirkow, Inc. (Structural), Herb Cooper (Civil), Jerry Kovacs & Associates (Geotech), Khalifeh & Associates (MEP)

Lighting: Eddie Effron
Landscape: Wade Graham Landscape 

Fountain Design: Wet Design
Photographer: Grant Mudford

2005 Honor Award, American Institute of Architects
2002 Certificate of Recognition, California State Assembly
2001 Citation Award, American Institute of Architects
2001 Restaurant Design Award, Finalist, James Beard Foundation
2001 Award of Merit, Pasadena Beautiful Foundation.
Publication on book Los Angeles: Architecture and Design by Karin Mahle
Publication on book L.A. 2000+: New Architecture in Los Angeles by John Leighton Chase