M Lofts, Merced, California
M Lofts is a mid-block urban infill project consisting of fourteen live-work loft units and seven ground-level retail spaces. The façade design takes its cues from the materials and aesthetic proportions of the adjacent historic building. Tall windows are set deep-into the facade to provide the tenants with street-front balconies and to bring large amounts of daylight into each apartment's double-height loft space. Laser-cut metal ornamental grills, patterned with modern-interpretations of locally made baskets, are used at the storefronts, above the main building entrance, and for balcony railings.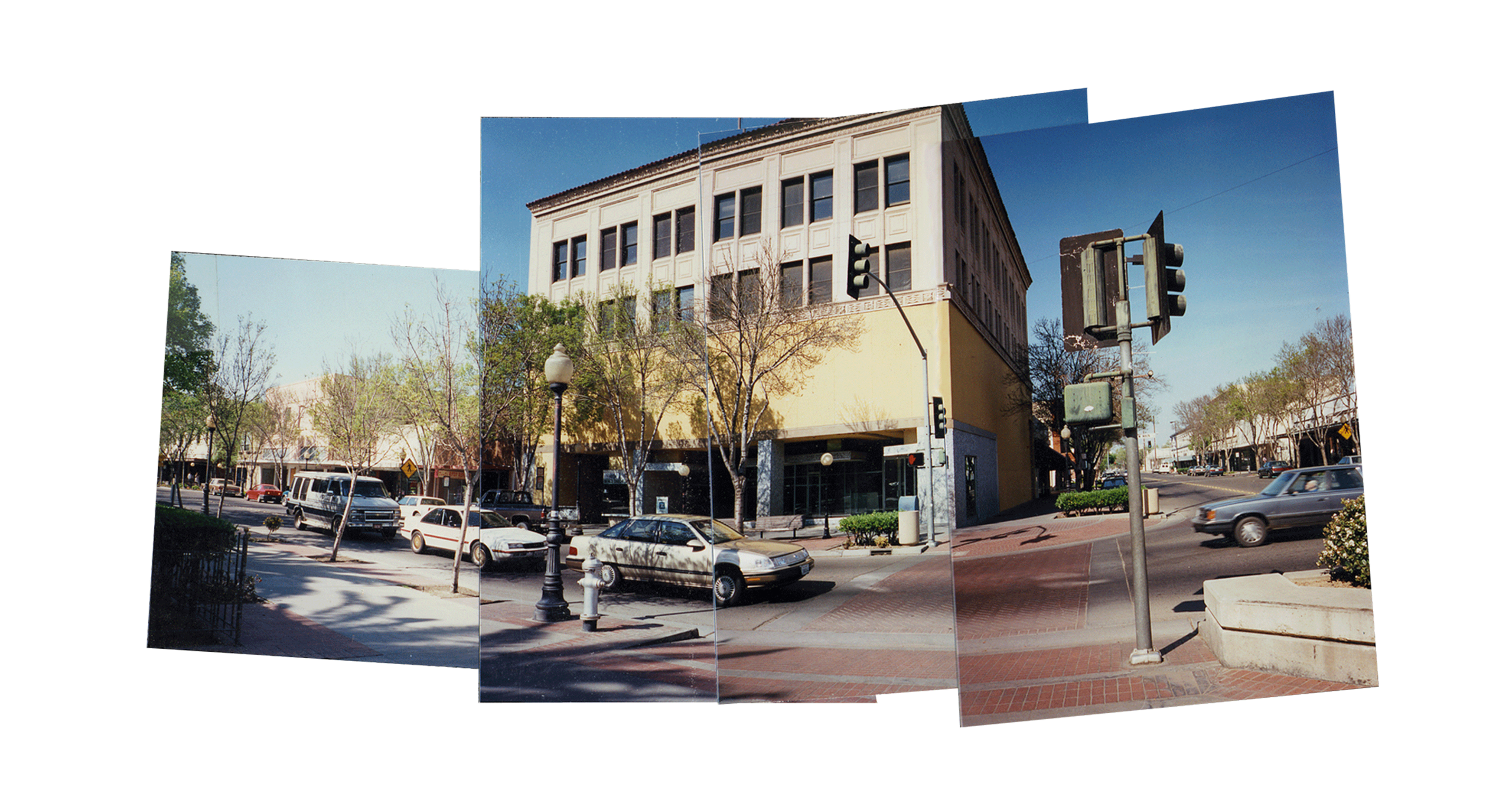 Mondo Building adjacent to M Lofts.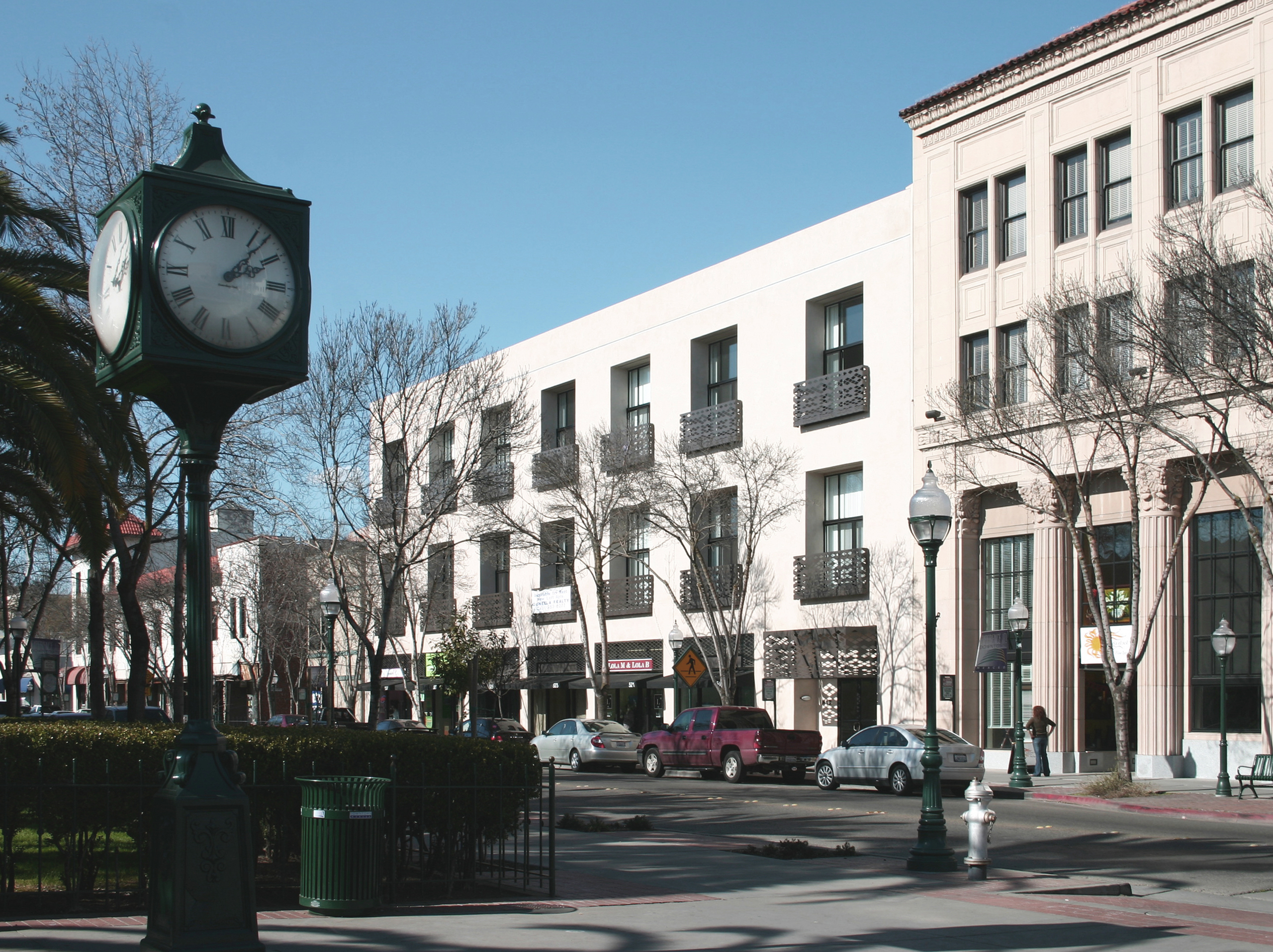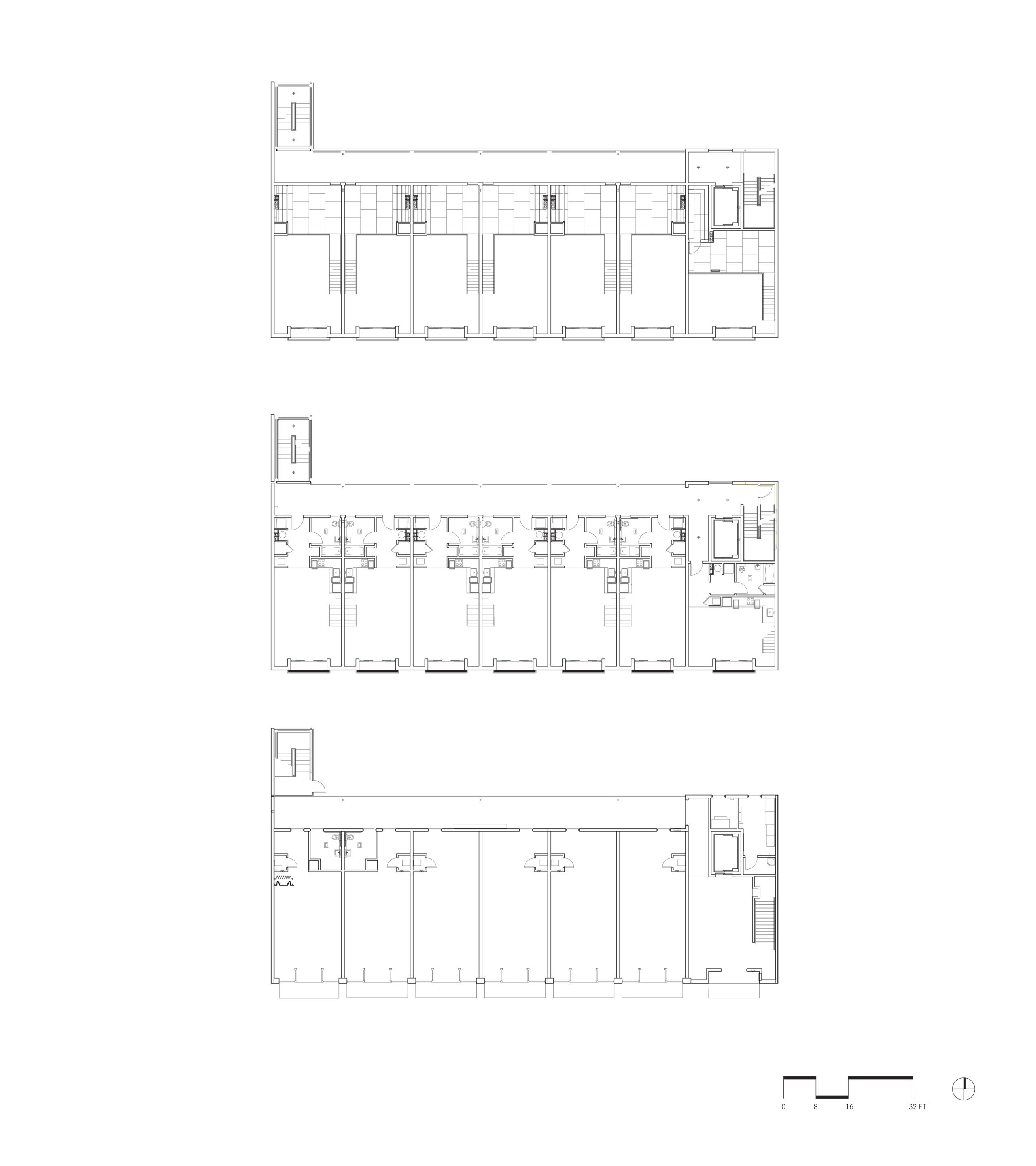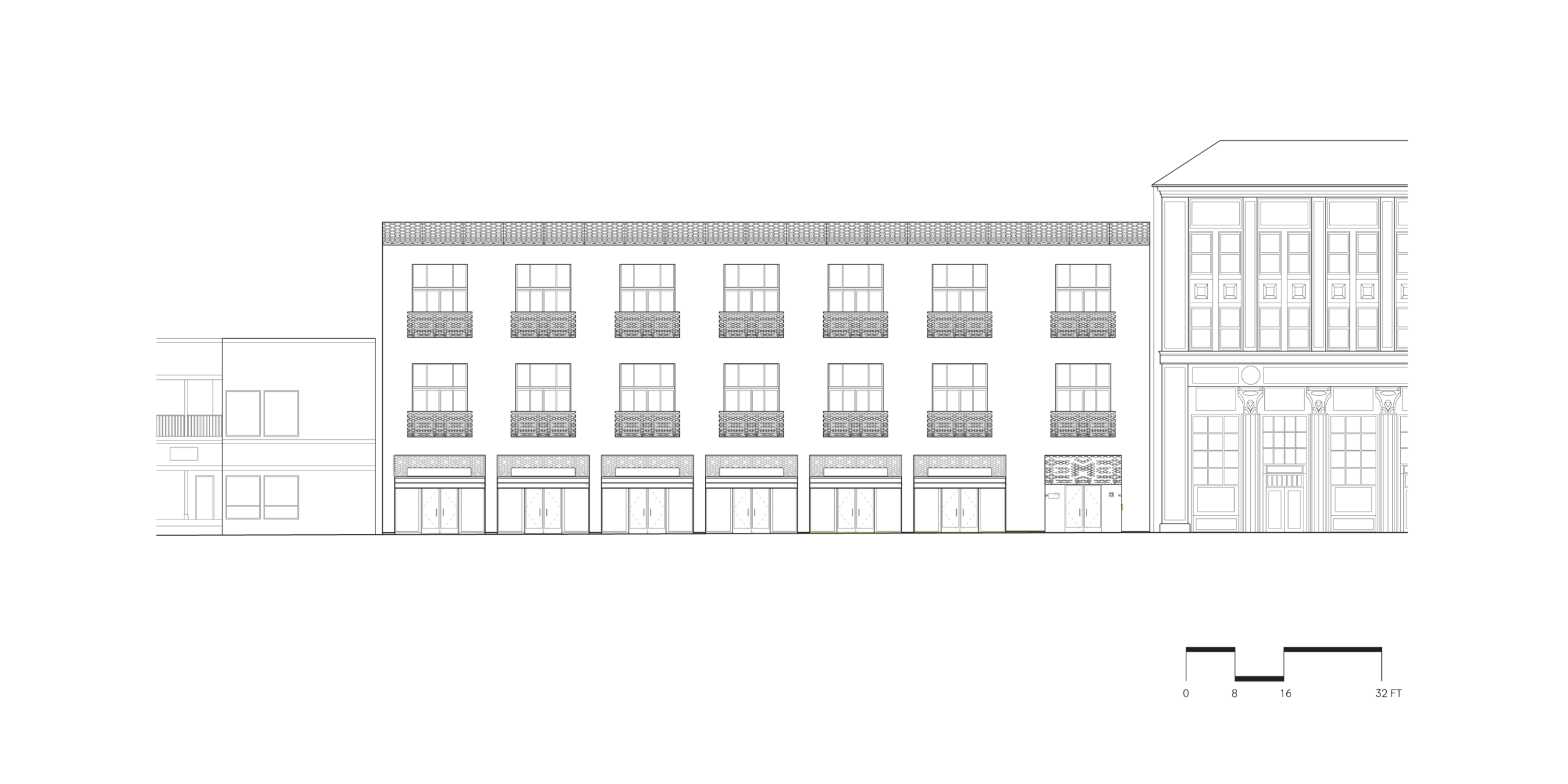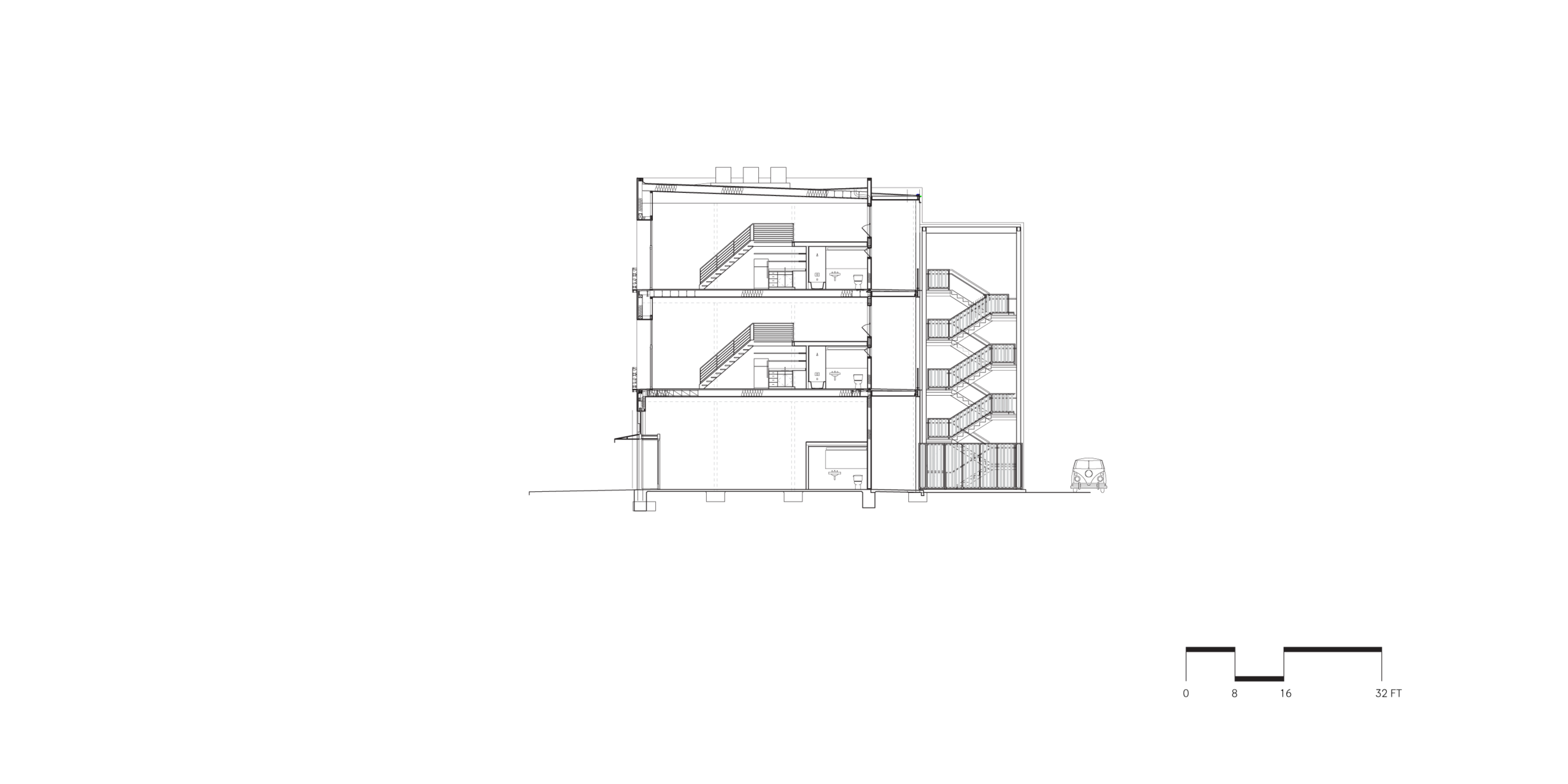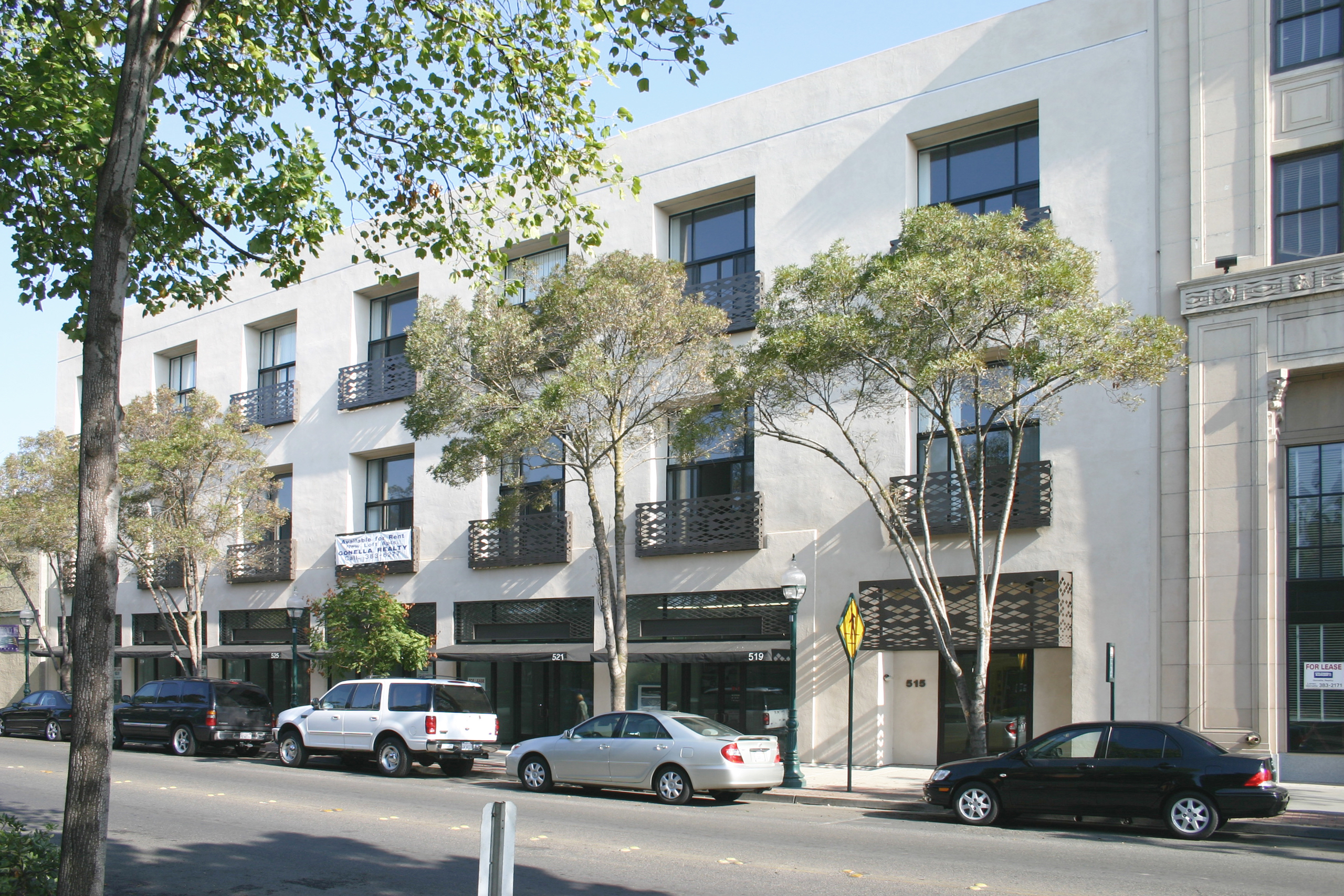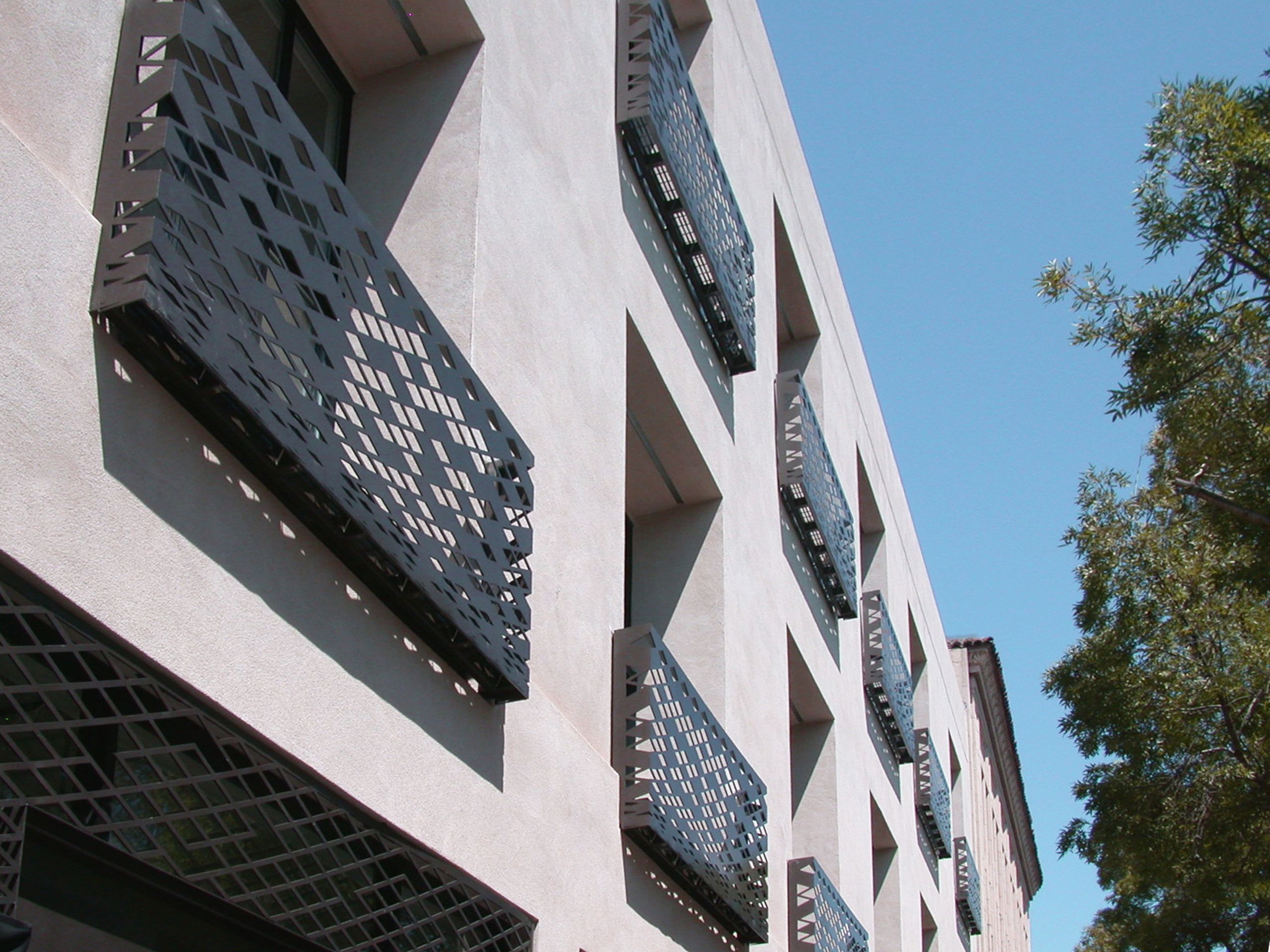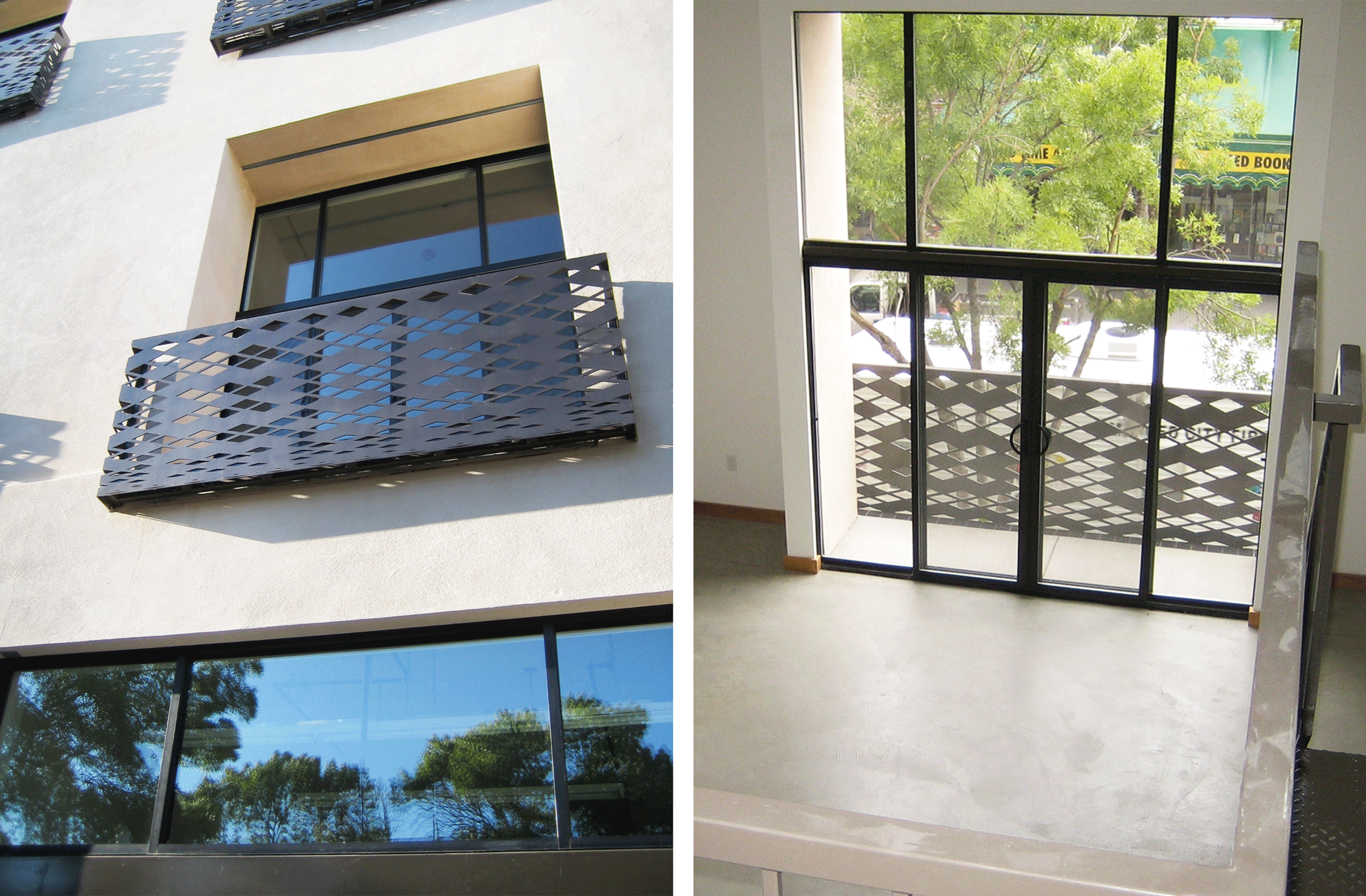 ---
Status: Built
Year: 2005
Size: 20,600 SF
Project Team: Peter Tolkin, Angela Uriu, Brian Proffitt, Eric Townsend, Romain Gilli
Engineers: Thornton-Tomasetti/ Coil & Welsh Engineers (Structural), Jaycocal Engineering, Inc. (Mech/Plumbing), John R. Hanzlik & Associates, Inc. (Electrical) 
General Contractor: Magnum Enterprises, Inc.
Photographer: Peter Tolkin, Courtesy of City of Merced (Top Image)