Installation "Cumulus Luminous," in collaboration with the artist Yunhee Min
The site-specific artwork is made up of five cloud-like illuminated and translucent shapes suspended above a plaza in the outskirts of Vancouver, BC. The colorful pillowy forms spanning between two skyscrapers float above a trapezoidal plaza. During the day the pillows are a striking visual marker for this urban thoroughfare. At night, the translucent colors of the pillows radiate and glow, projecting pools of color onto the plaza. The sky pillows are formed with an aluminum frame and clad in EFTE (ethylene-tetrafluoroethylene copolymer), a high performing fabric material often used in tensile architecture.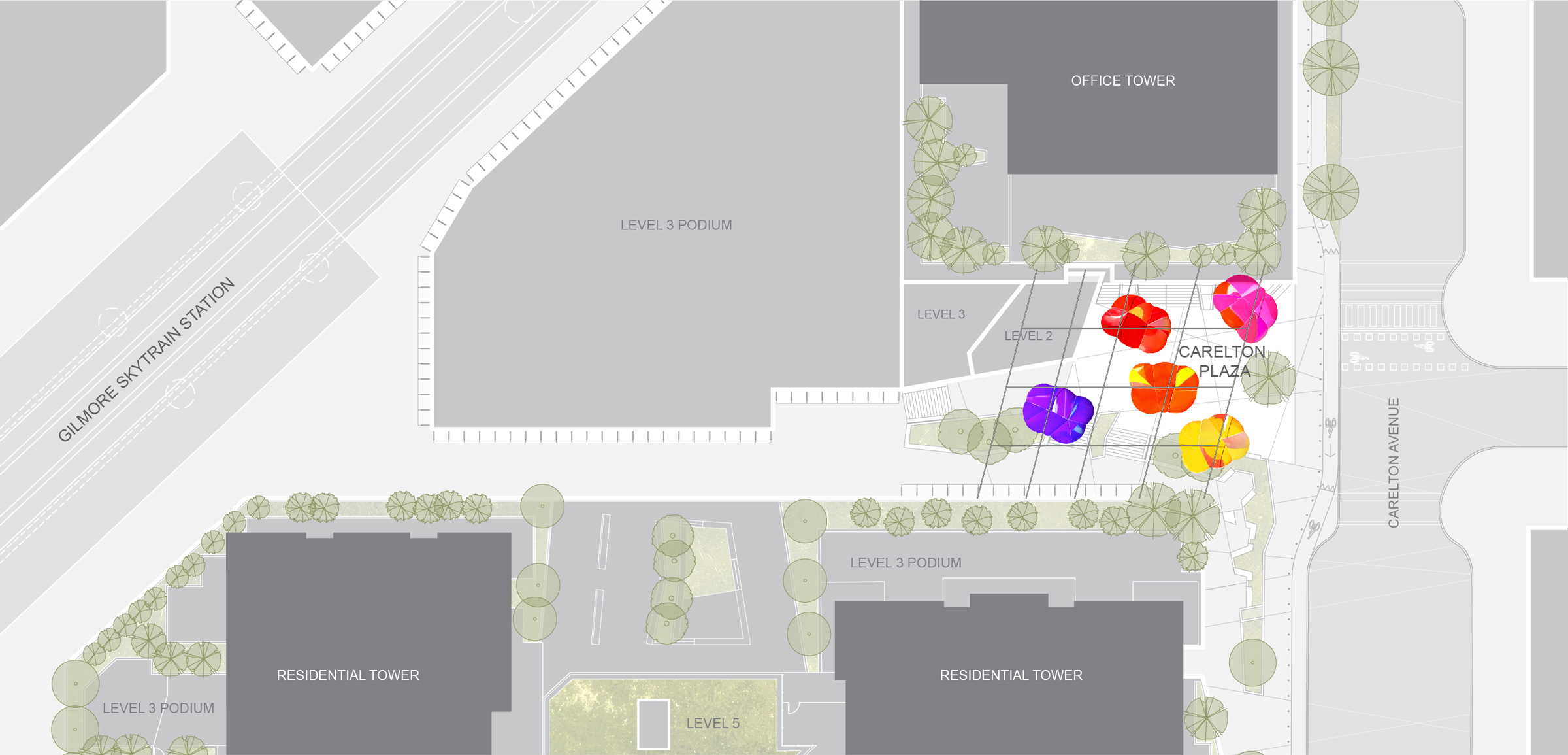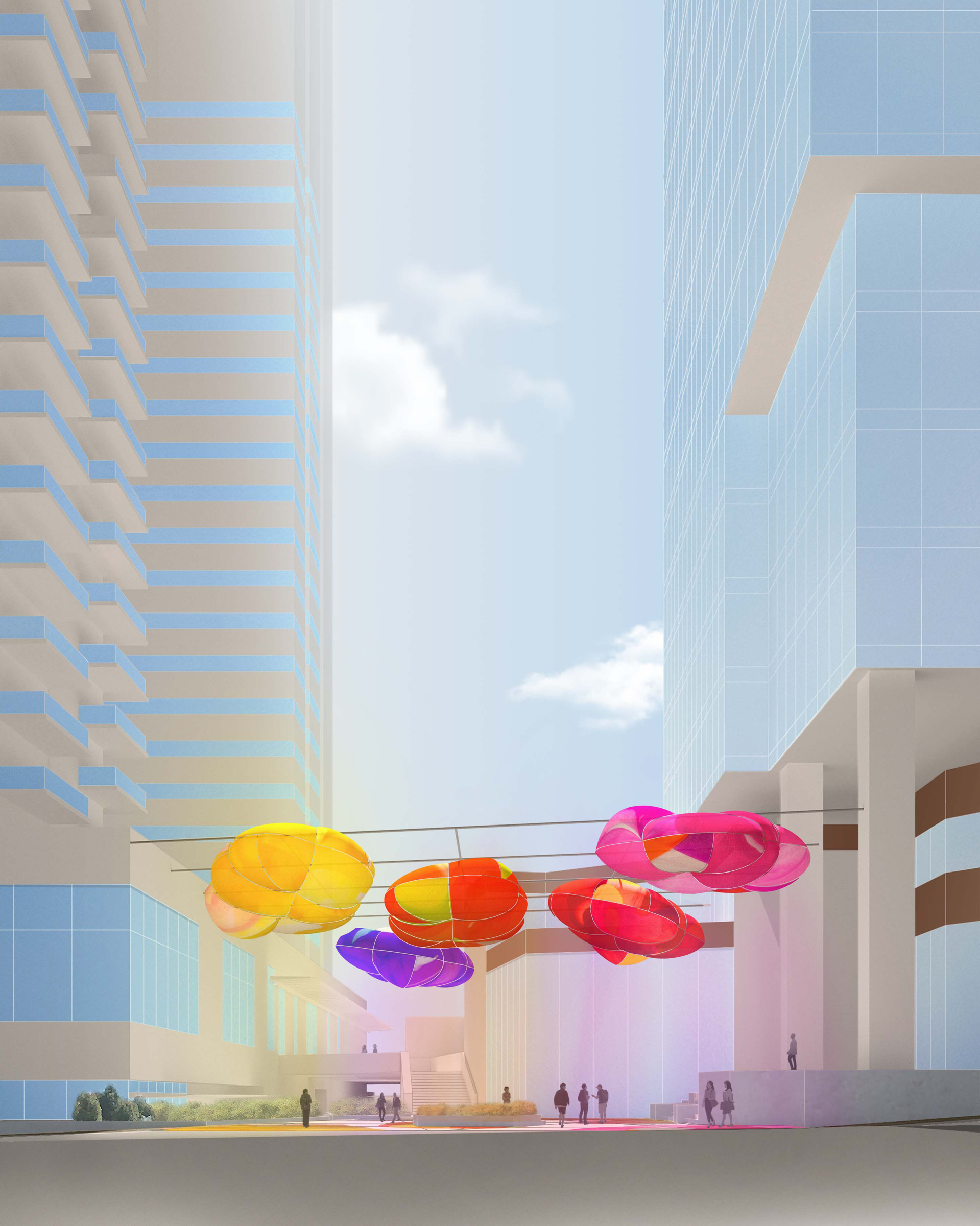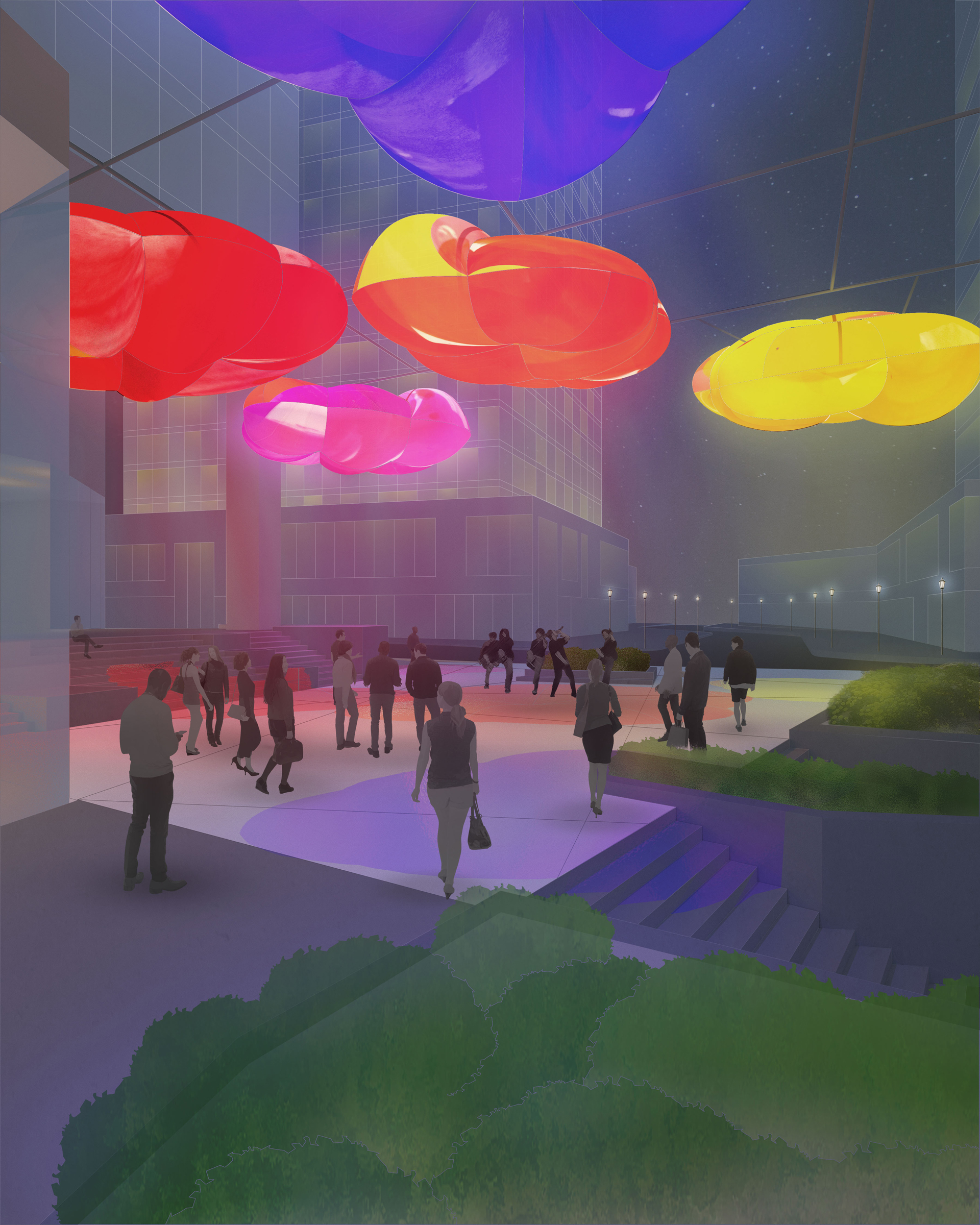 Location: Gilmore Place, Vancouver, B.C.
Status: Unbuilt
Year: 2022
Artist: Yunhee Min
TOLO Architecture Team: Peter Tolkin, Trenman Yau, Nyree Vertanessian