Dunnage Balls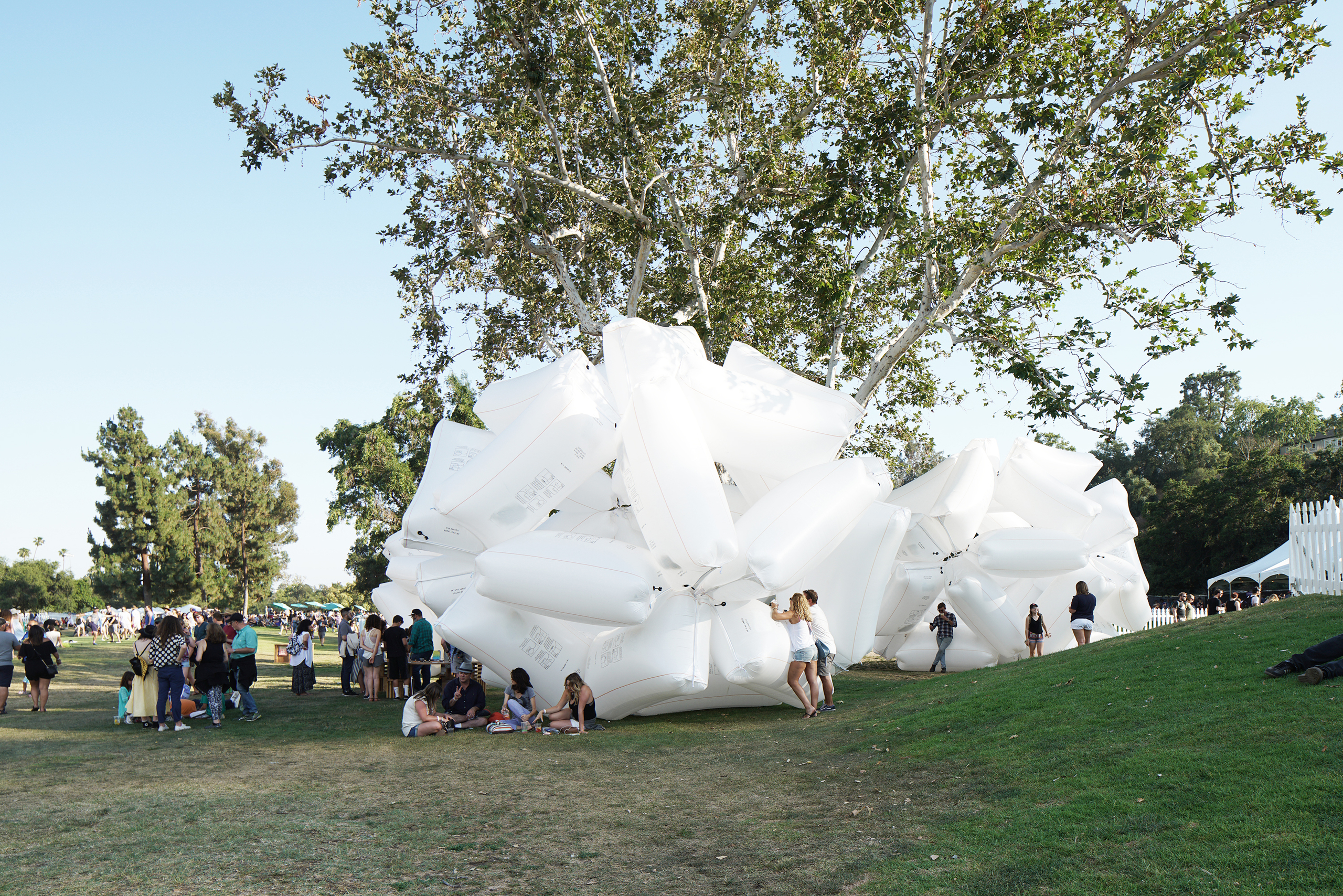 Dunnage Bags are inflatable bladders used in the shipping industry to isolate and stabilize loads during transit. This project looks at the form-making possibilities of connecting these bags together using a variety of geometric configurations for various sites and events. Lights placed inside the individual dunnage bags allow the geometric primitives to function as giant lanterns. Our 22-foot diameter icosahedron, made by connecting 30 dunnage bags, was installed at the inaugural Glow art festival at the Santa Monica pier, at an open house party, and at an interactive Lucha Libre demonstration.

---
"Atrapados en el Geodésico"
Directed by Aguilara and Edited by Daniel Lara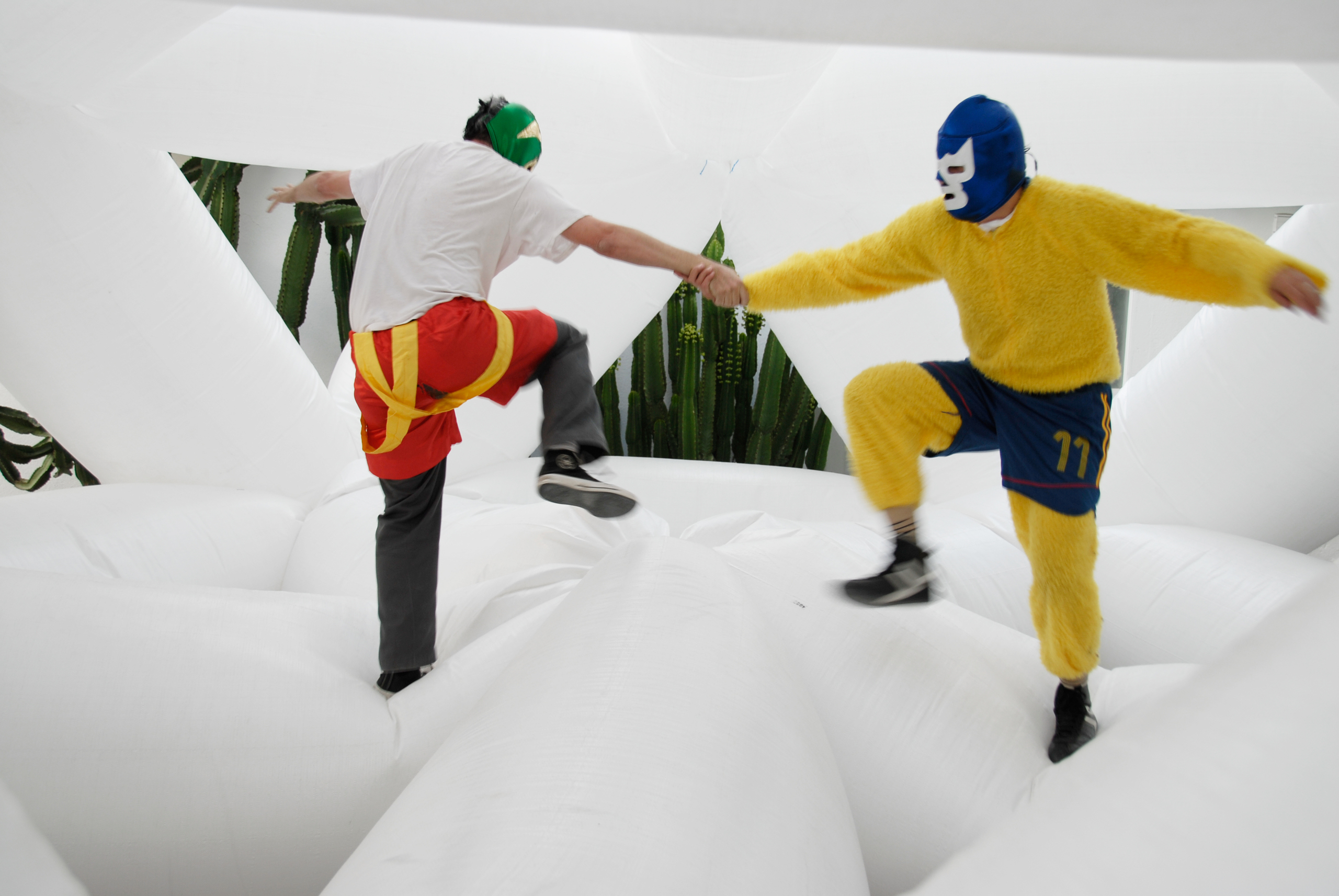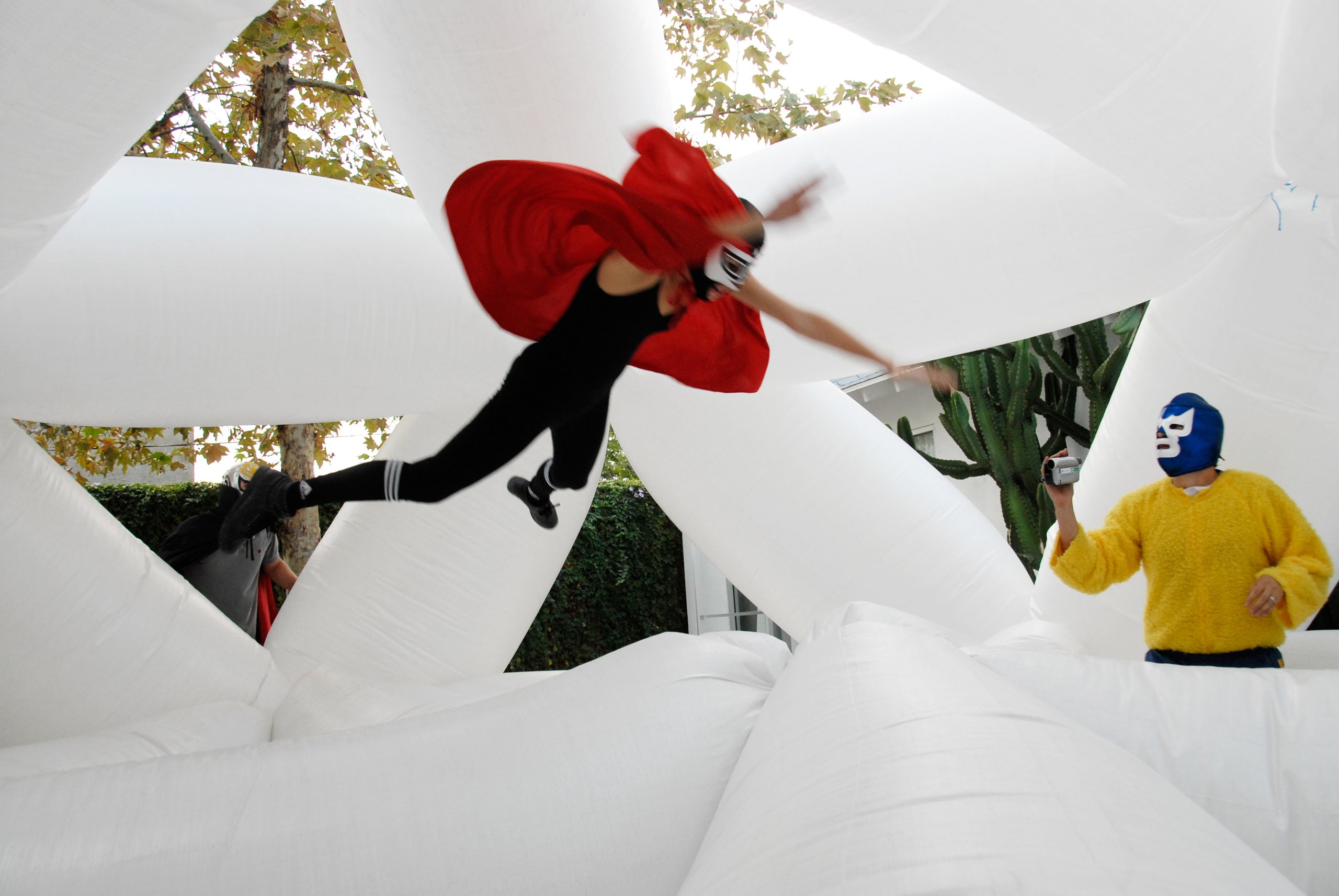 ---
Dunnage Balls at GLOW Art Festival 2008 in Santa Monica Beach, CA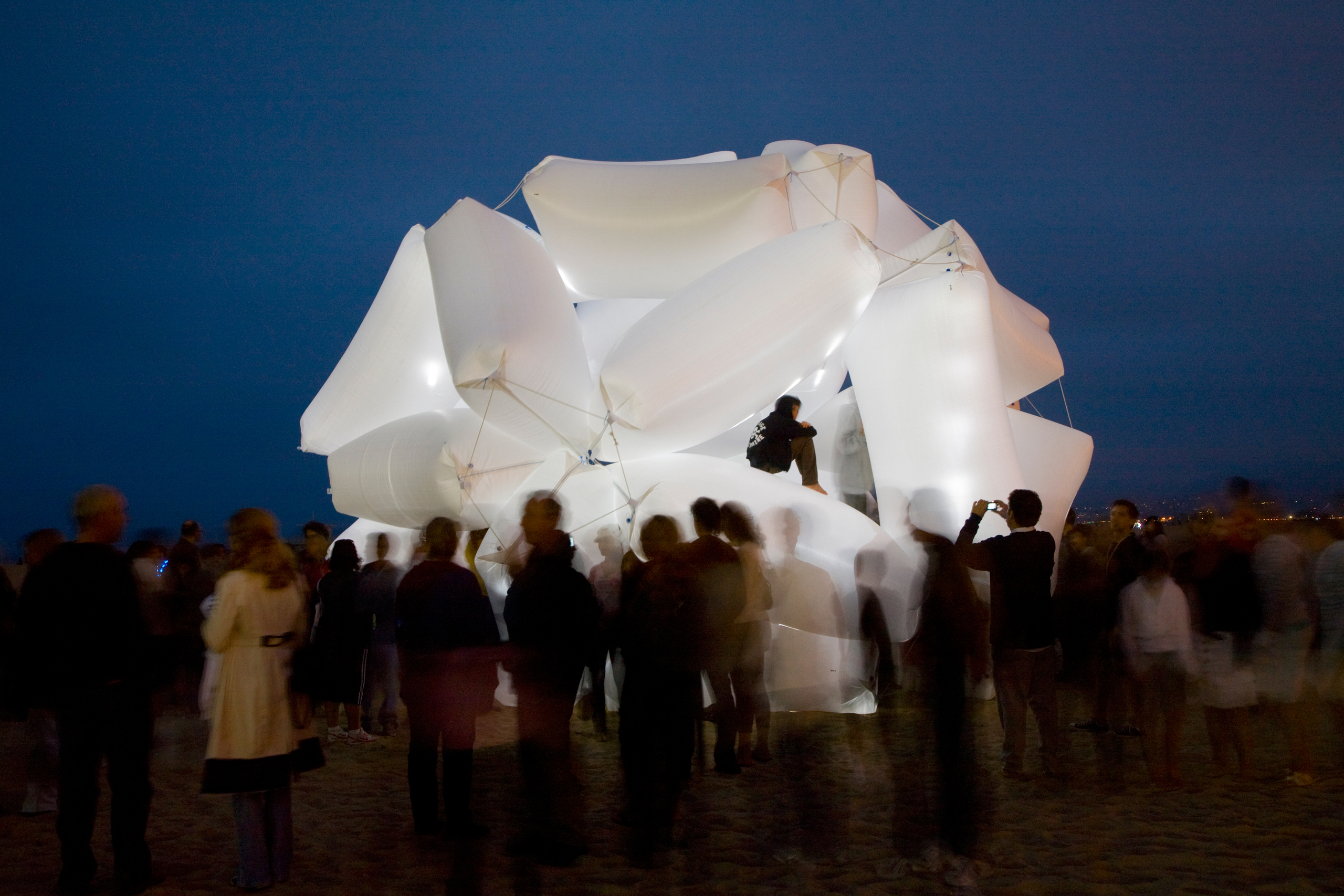 The Dunnage Ball, part of Santa Monica's Glow Festival, served as an interactive geometric activity generator, designed to encourage free play and public interaction. The installation was composed of 30 dunnage bags, inexpensive recyclable balloons used in the shipping industry to stabilize loads for transport. We modified the bags allowing them to be tied together into an icosahedron. The bags were brought to the beach in a single car-load and inflated with a portable air compressor. At dawn, the entire assembly was packed-up, ready to be reused.
The Dunnage Ball's glowing presence on the sand in Santa Monica cast a magnetic attraction over adults and children alike. Climbing inside, the interior space was both energizing as it reacted to the human body and meditative in the purity of its glowing geometry. It was inspiring to observe the public freely explore individual and collective ways to occupy the Dunnage Ball, as they entertained themselves and engaged with each other.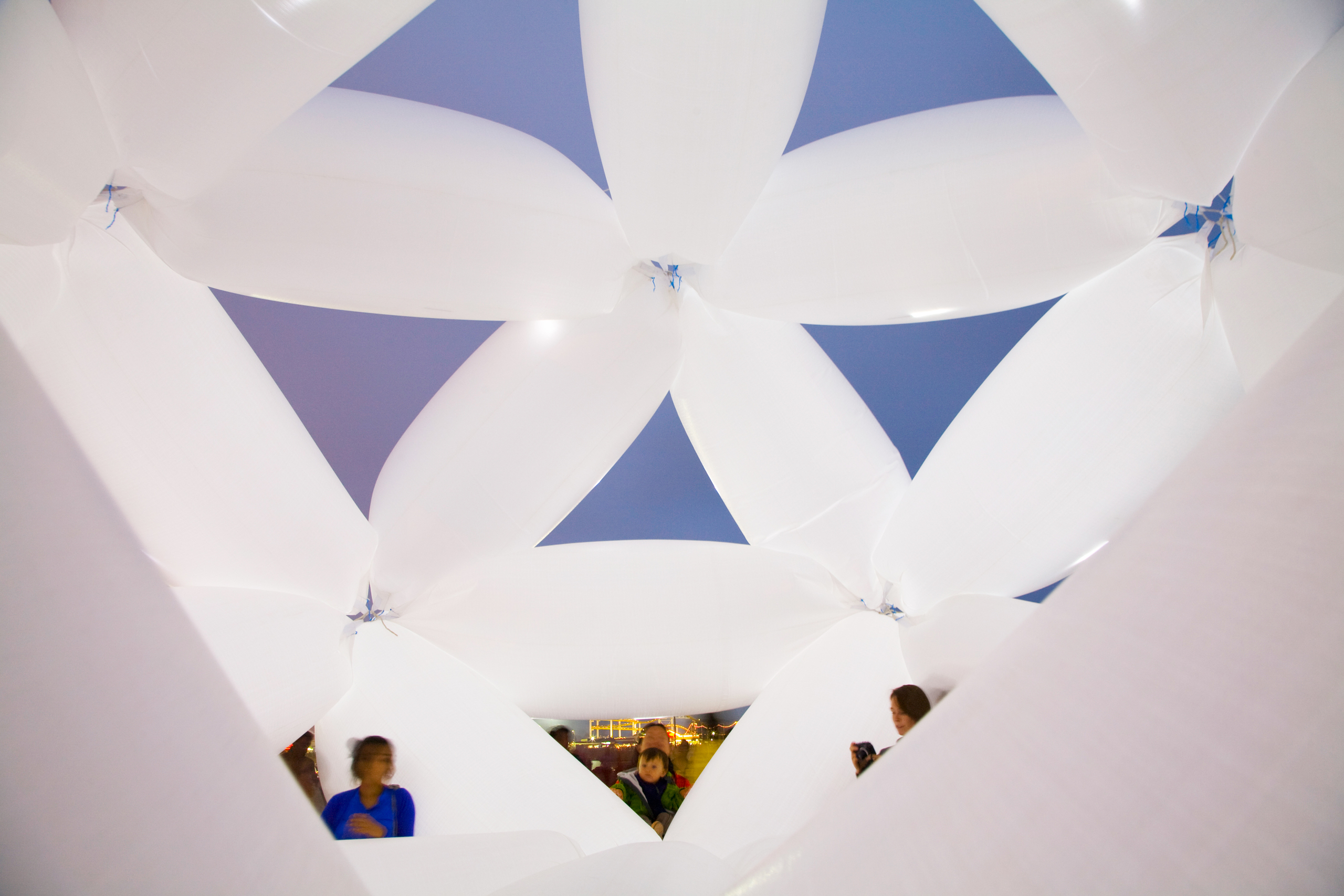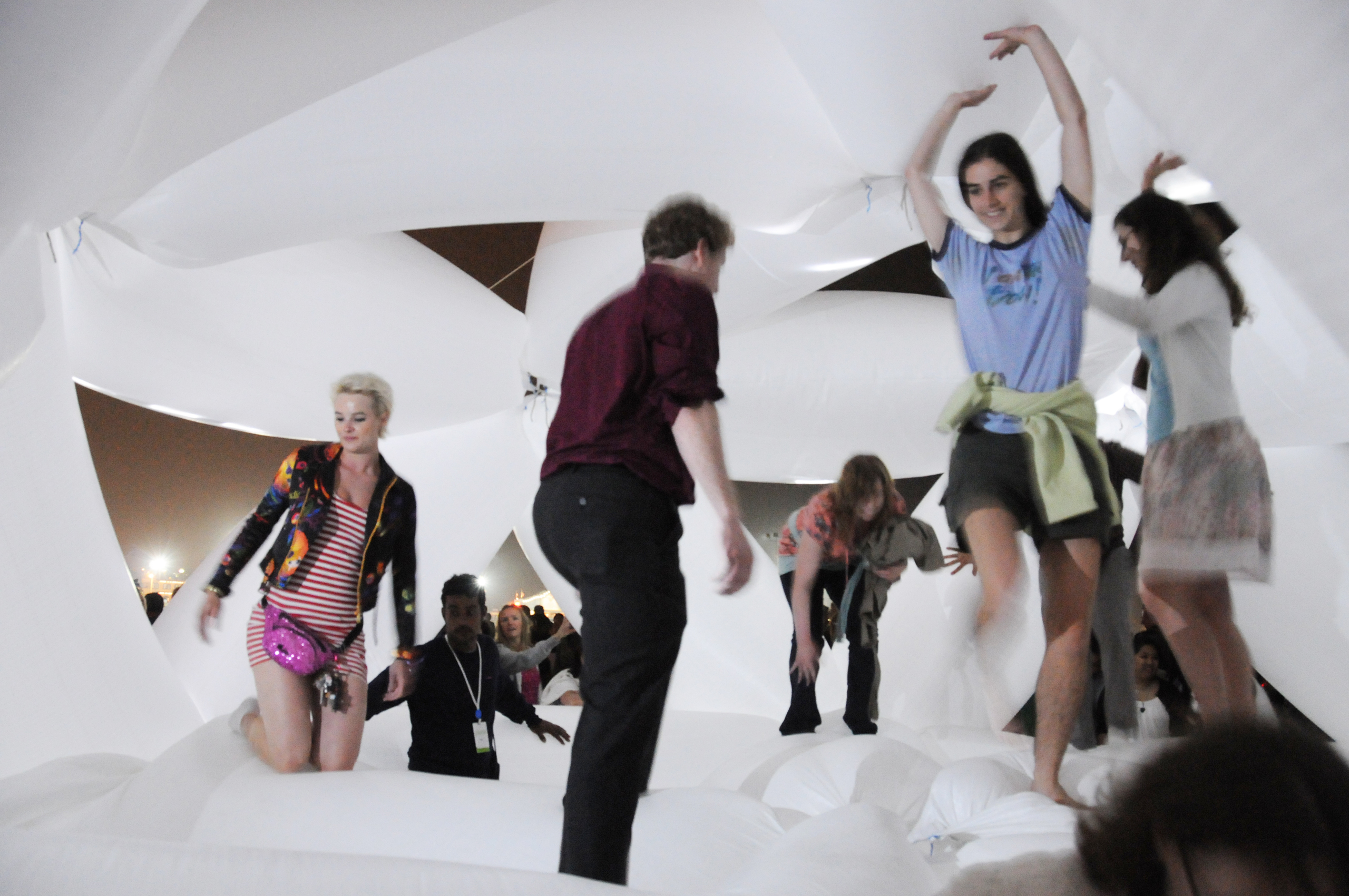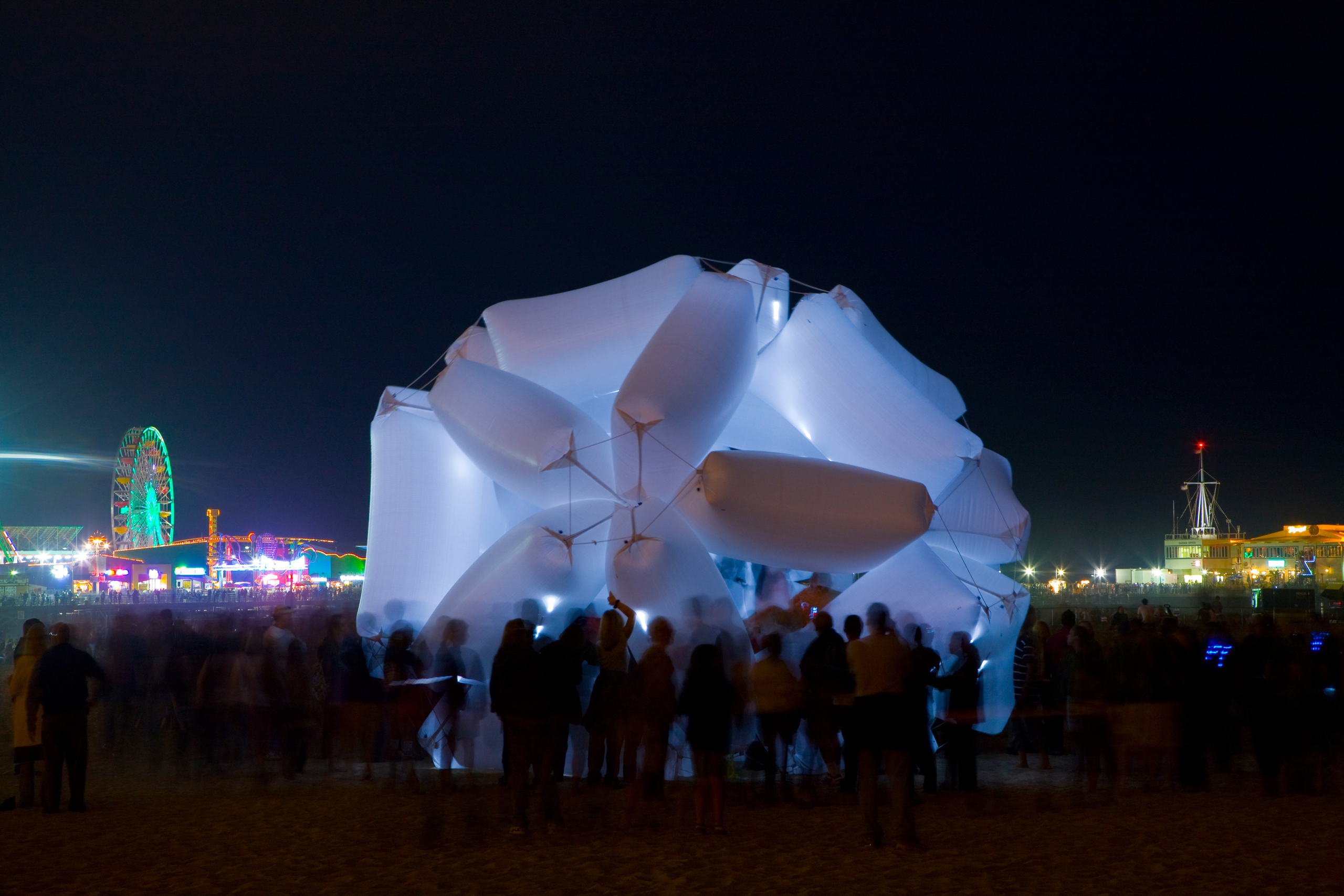 ---
Dunnage Balls at Pasadena Arts Festival 2017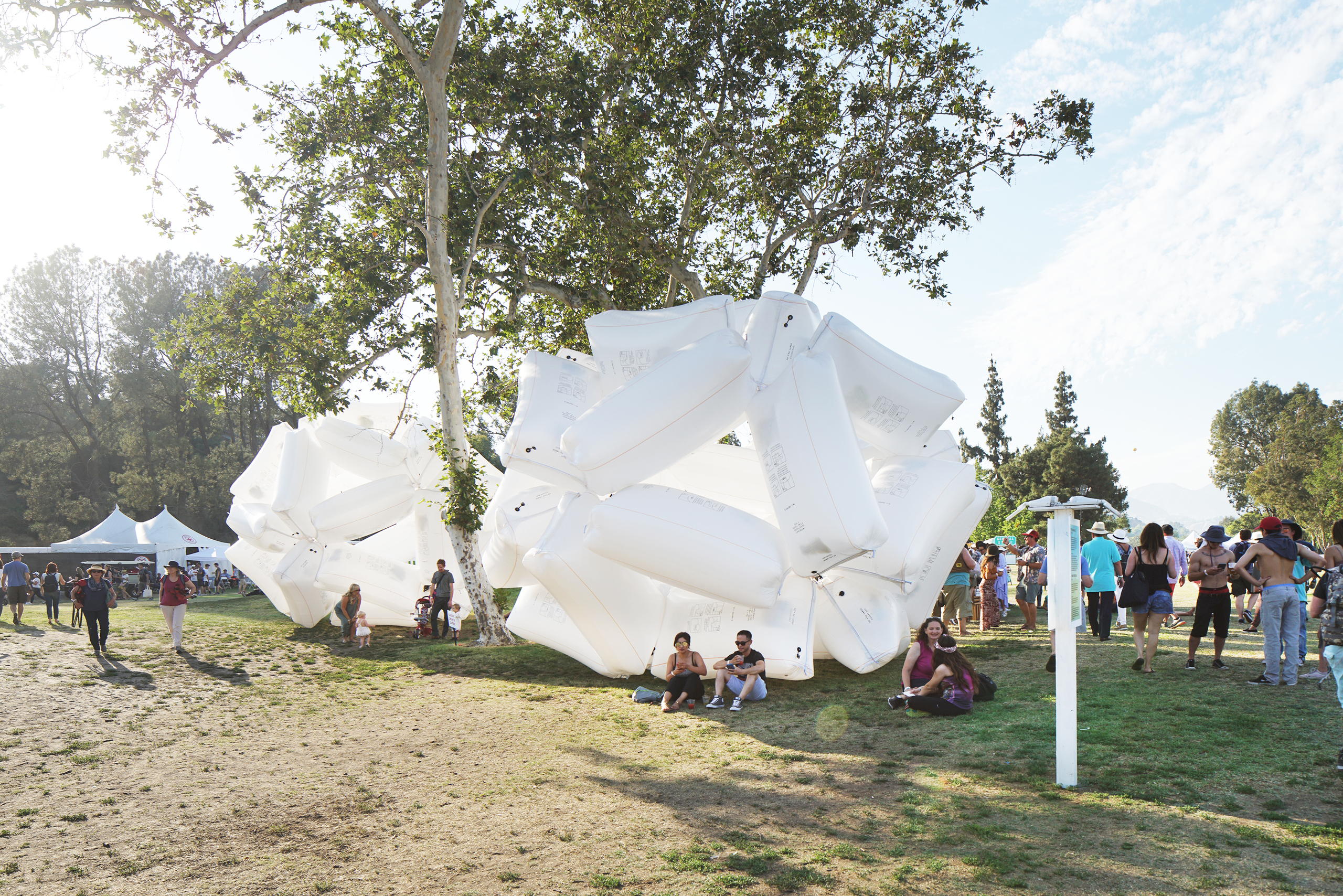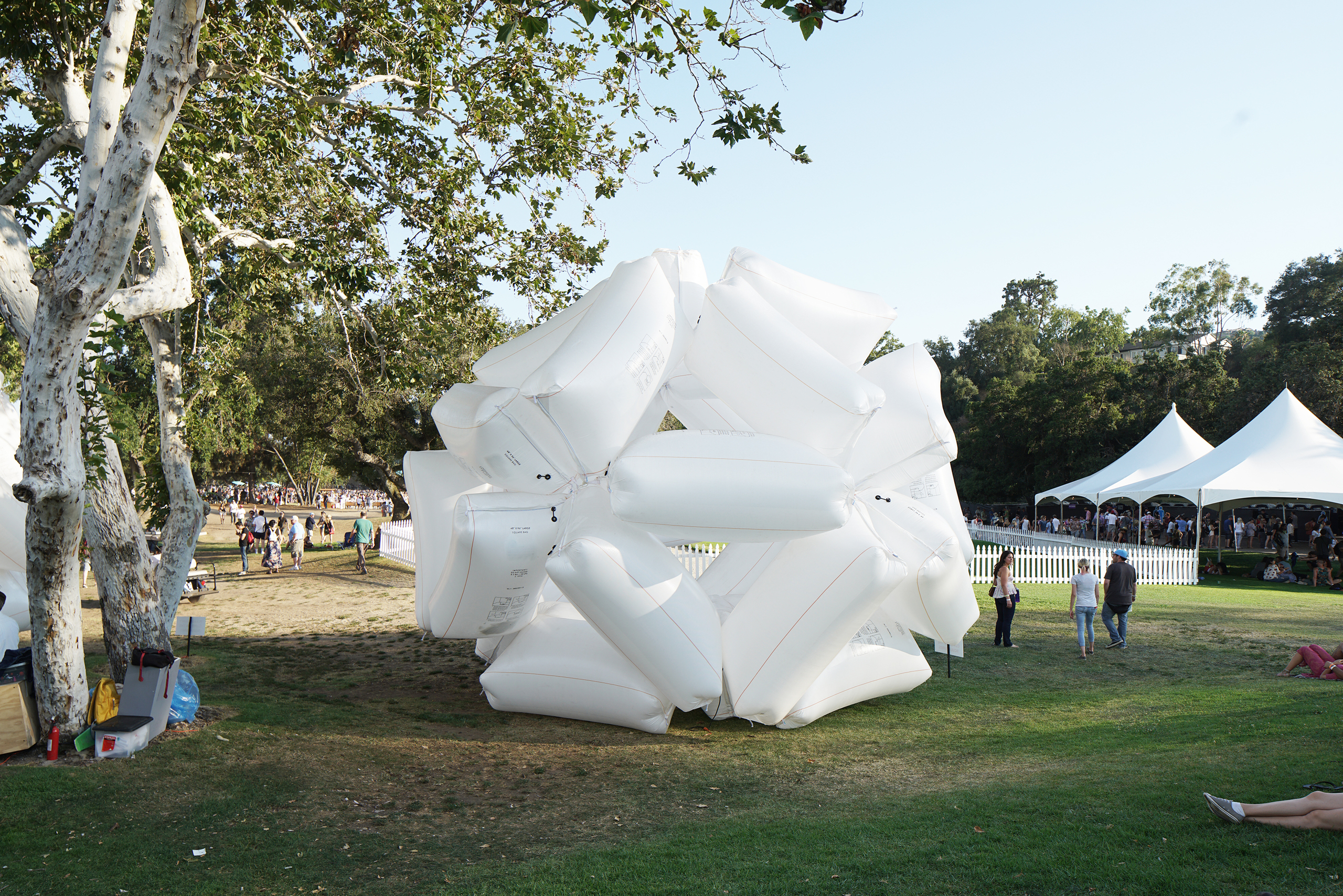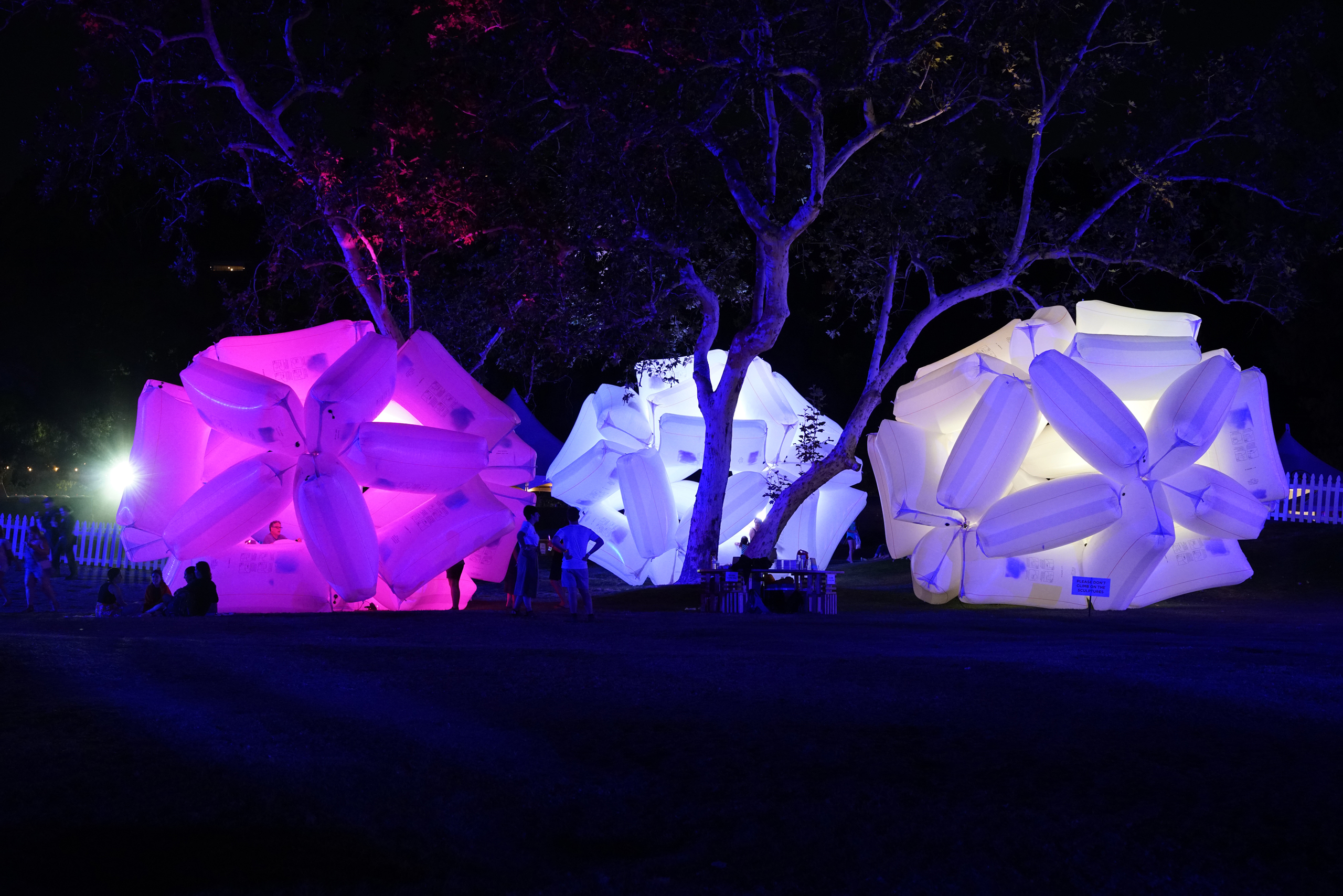 ---
Project Team: Peter Tolkin, Leigh Jerrard, Chris Girt, Brian Janeczko, Sang Kim, Angela Uriu, Emily GIlmar
Lighting Consultants: Horton Lees Brogden Lighting Design (Lighting)
Photographer: Peter Tolkin, Josh White

2010 Merit Award, American Institute of Architects, Pasadena / Foothill Chapter