CalArts Graphic Design Studio and Furniture
CalArts asked us to develop a prototypical design strategy for their graphic design studios. We developed a kit-of-parts desk and storage modules, kitchen design, bench, and printing/storage station. The school asked us to a configure the furniture and spatial layout to give the students spaces to work, socialize, and collaborate, and learn from the faculty and from each other. The faculty also asked us for an environment where students would feel at "home" but also denote it as a "professional" workspace.
Our approach to the renovation was to remove as much from the space as was necessary to reveal the original character of the building, and then to layer on new components that address the contemporary needs of CalArts' students. The aesthetics of the project arose from the schism between old and new. The steel and plywood desks were designed to nest in various ways allowing for multiple studio configurations. The magnetic marker board surfaces laminates bring color to the space and designate where students can store their things, scribble their ideas, and pin-up their work.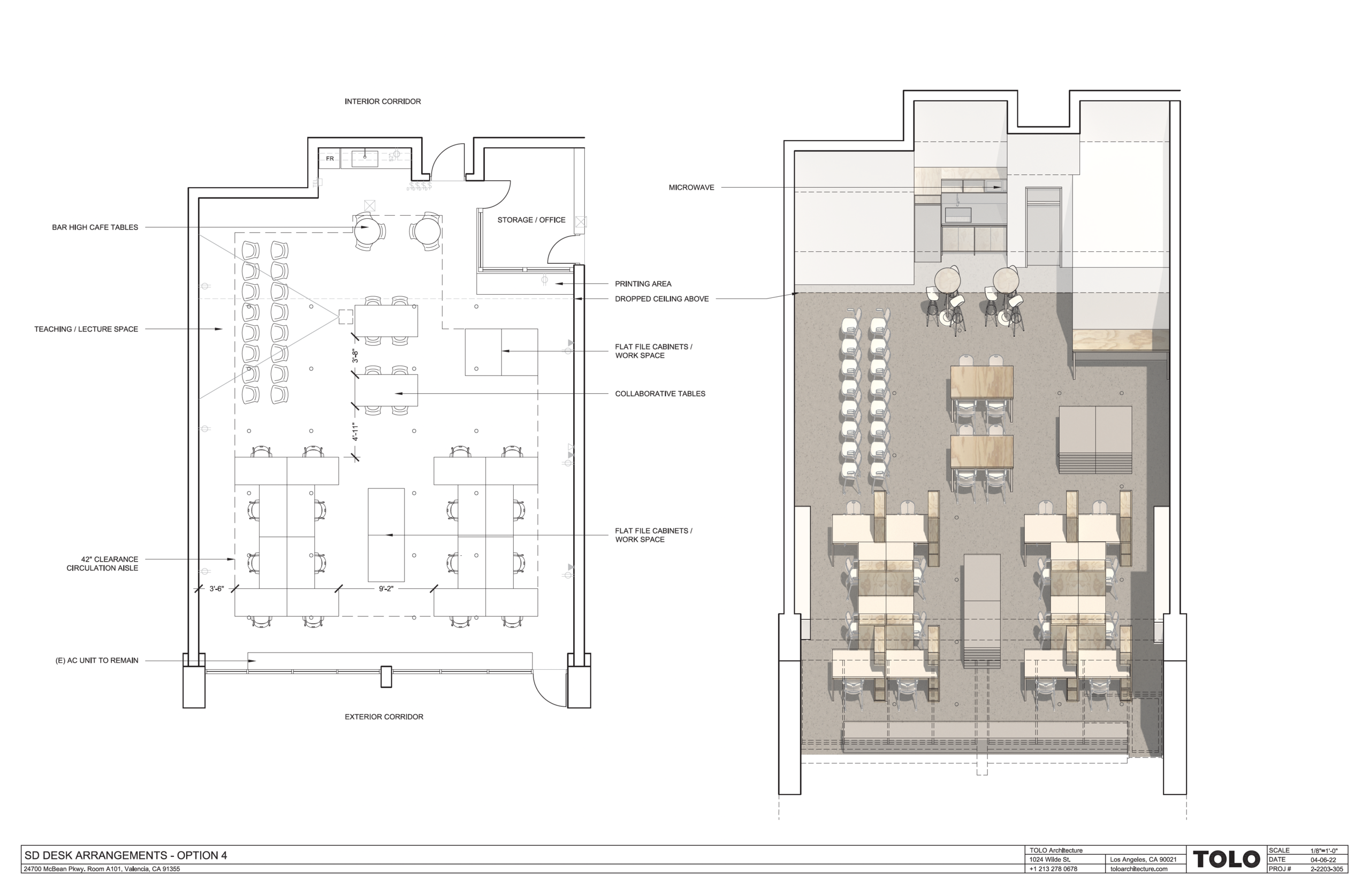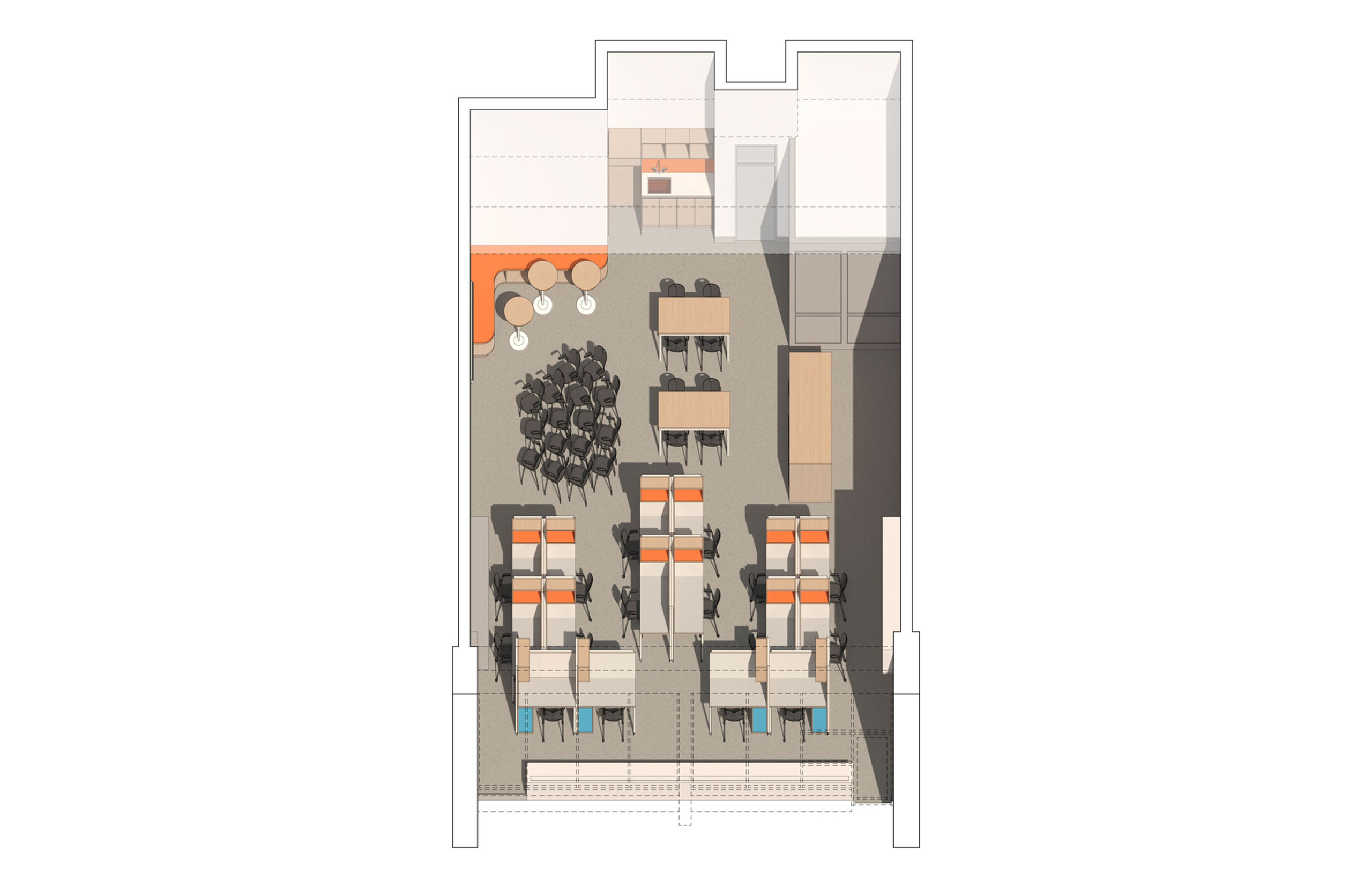 Status: Built
Year: 2023
Size: 1,630 SF
Project Team: Peter Tolkin, Sarah Lorenzen, Trenman Yau, Brittany Jones