Branch House, Montecito, CA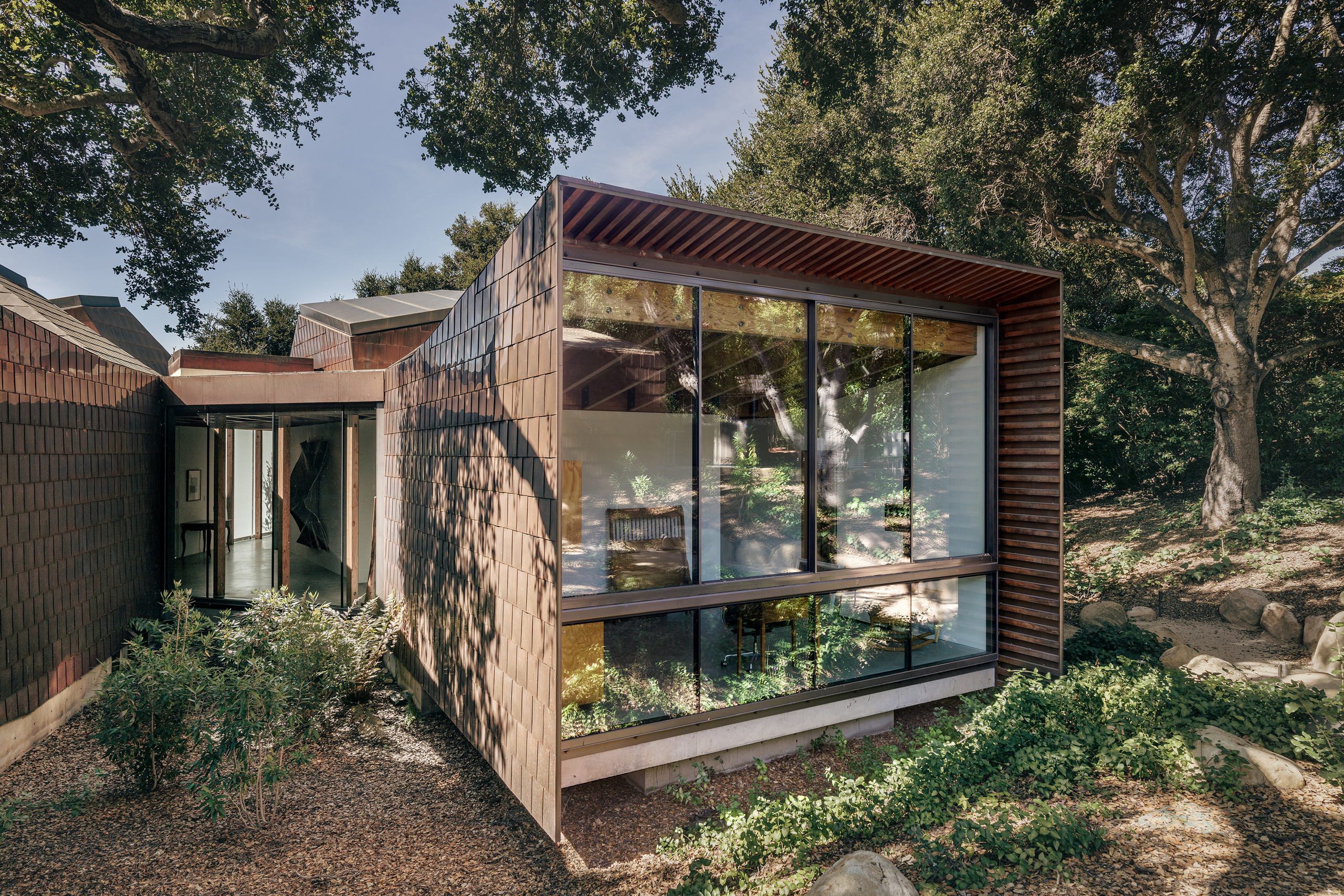 The Branch House is located on a one acre-lot in the hills of Montecito. The property originally held a 1960's ranch house with native Coastal Live Oaks in the back yard. The new house, arranged in the round, is conceived as a cluster of program volumes each with its own unique orientation to light and view. Demolishing the original ranch allowed us to restore the oak grove and return the earth to its natural grade. Working closely with an arborist, we built the house within the oaks, floating the house off the ground by means of concrete piles. In addition to providing a primary view out to the landscape, each room also has a skylight offering a view of the sky. A circulation spine, lined with glass, doubles as a gallery for the owner's collection of contemporary art.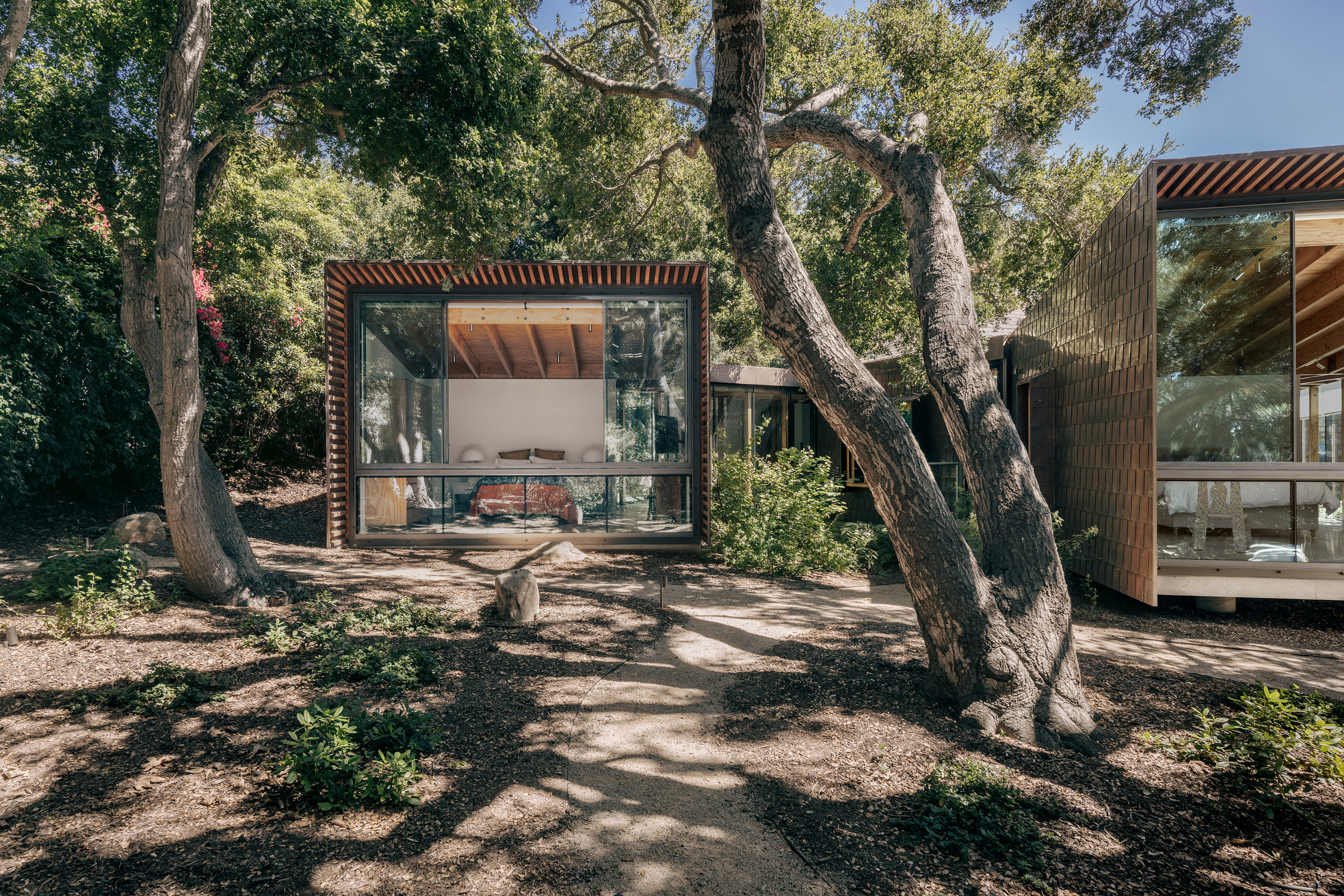 Color and material also play an important role in the design. The post and beam structure, comprised of engineered Laminated Veneer Lumber, is adjusted to the irregular geometry of the house. A continuous concrete slab ties the volumes together at the floor plane. Richly colored kitchen and bathroom interiors, clad from floor to ceiling with single-color natural "Heath" clay tile, add an element of surprise to the project. To address fire concerns, the house is built with a fire-resistive exterior "armor" made of copper tiles, which is separated from the wood frame with a rain screen. The copper skin will develop patina over time further integrating the house into the oak grove landscape.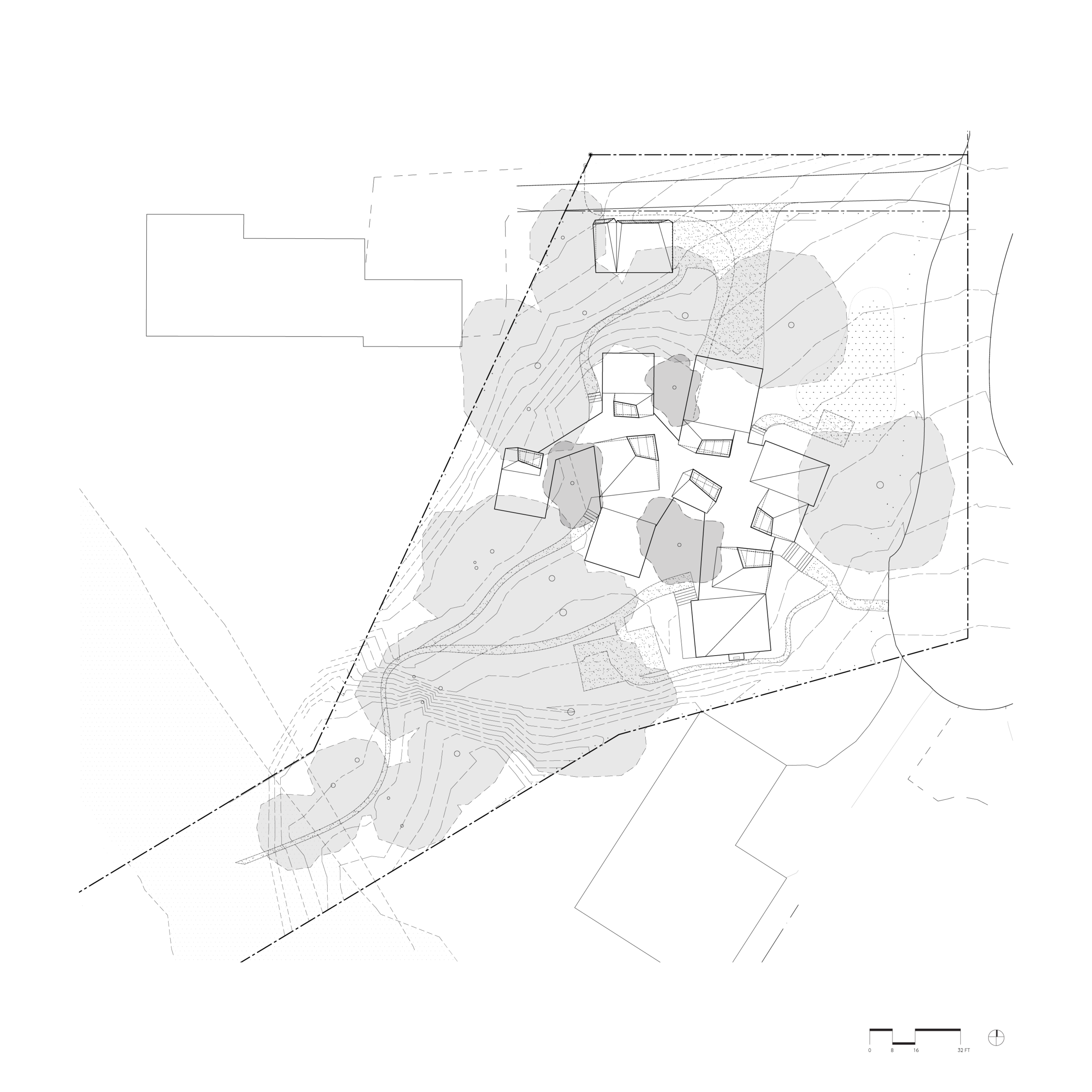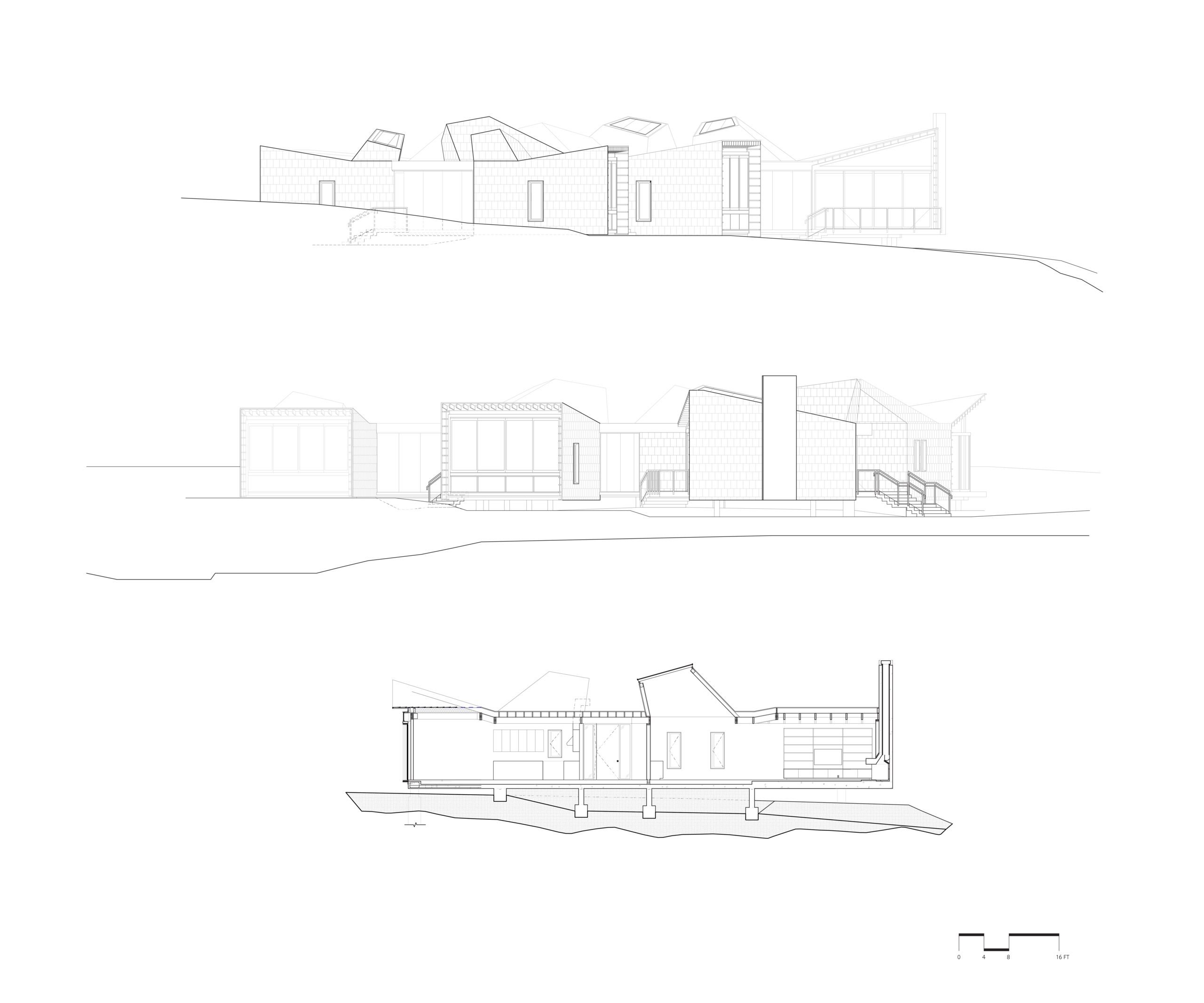 ---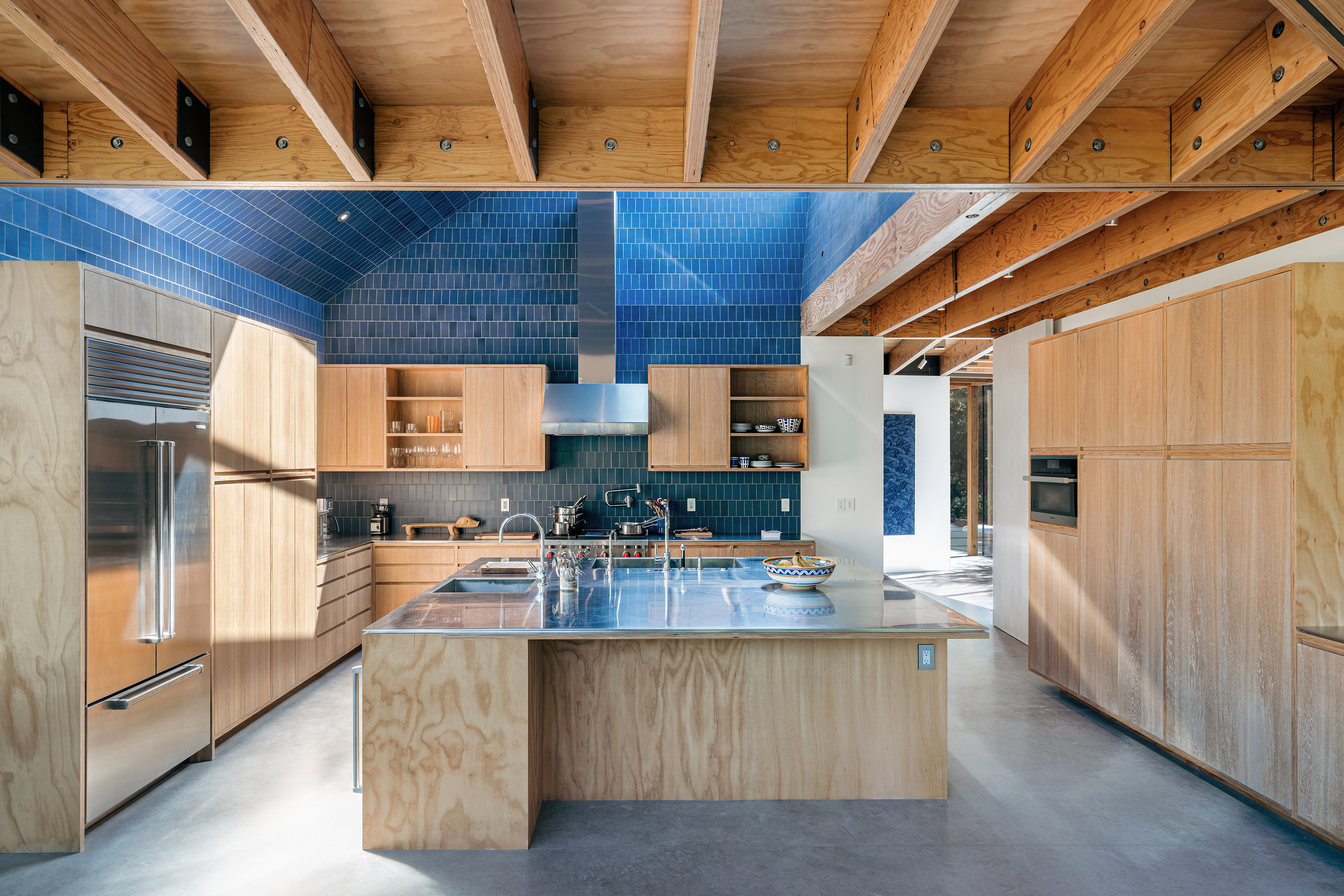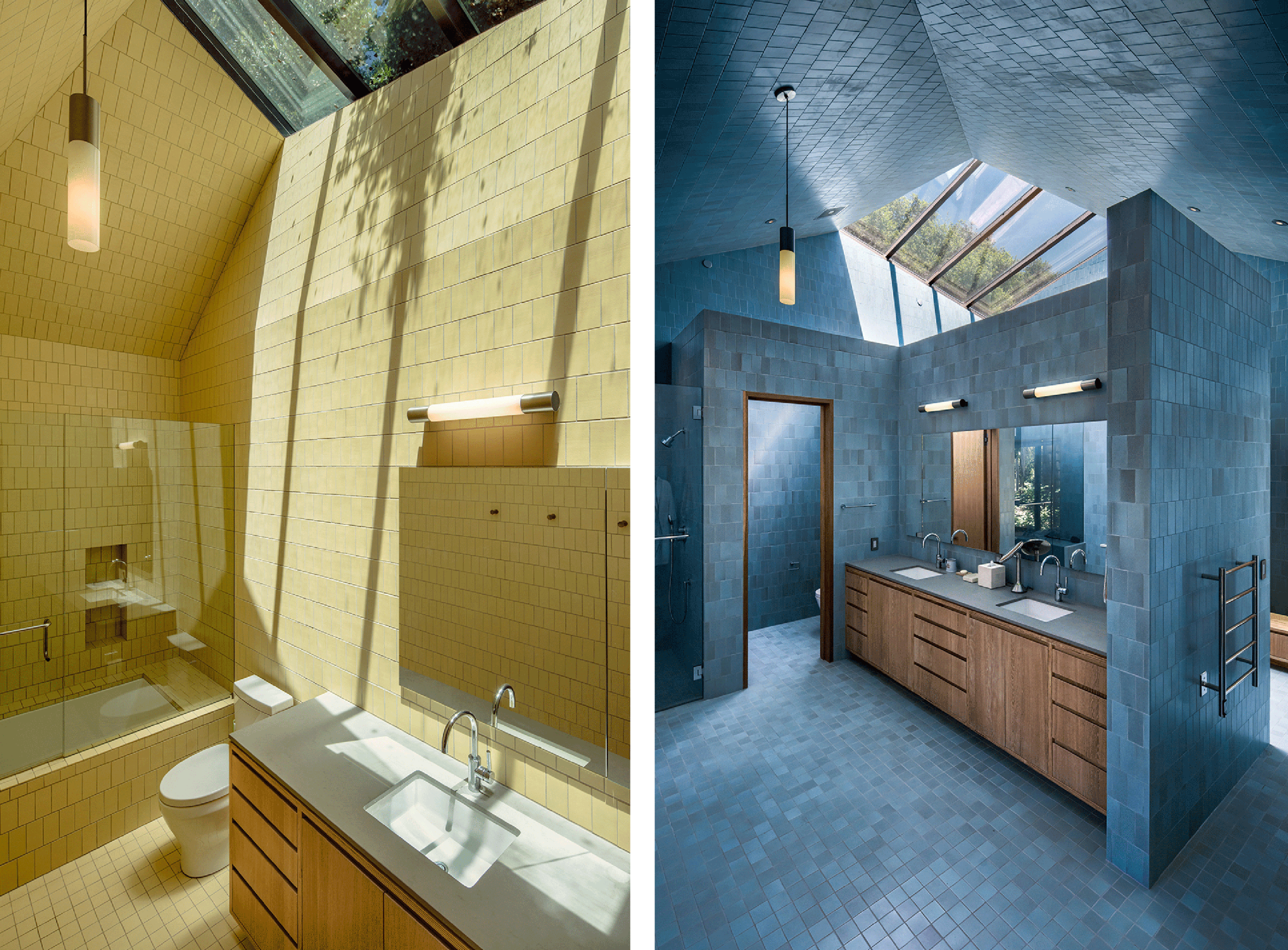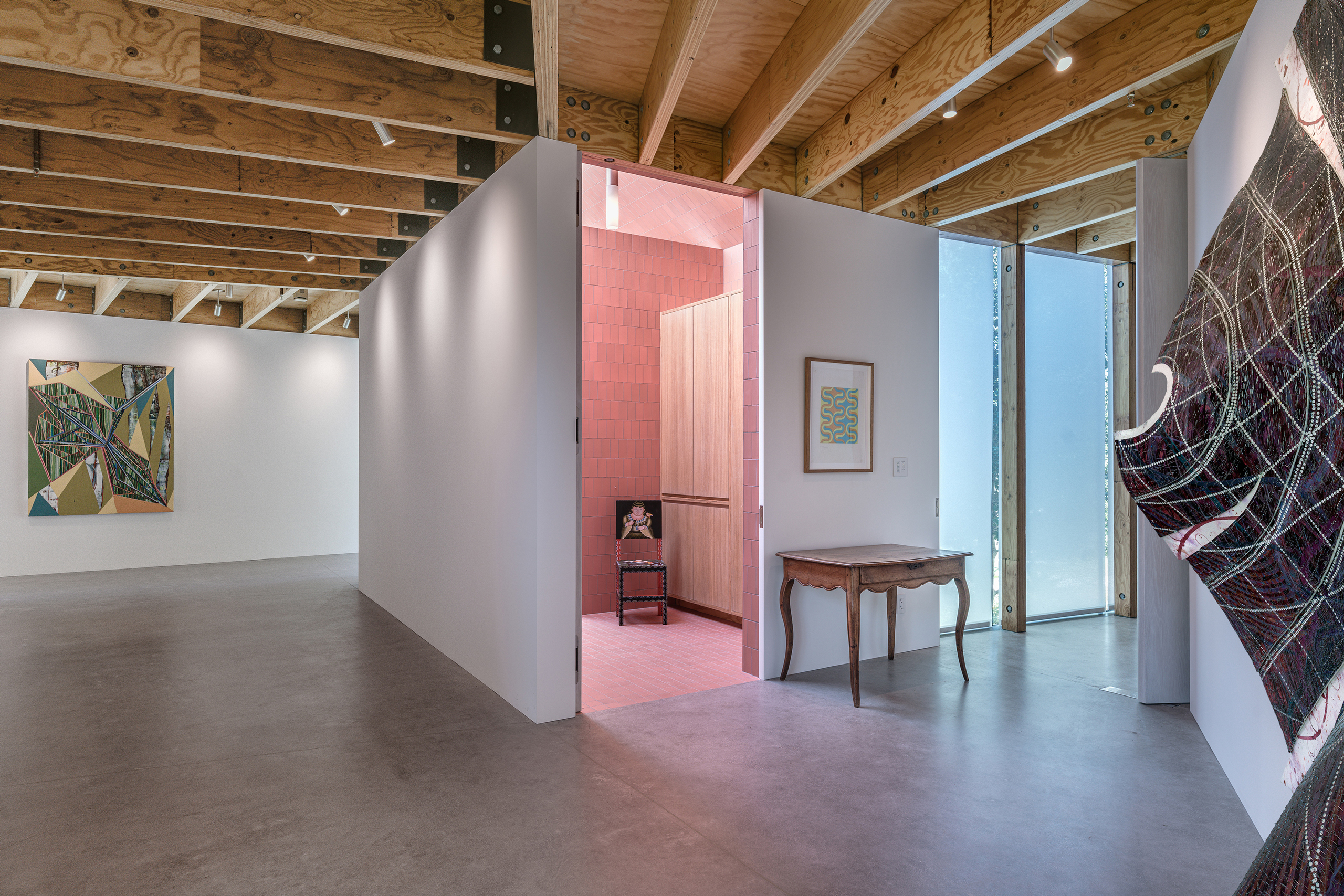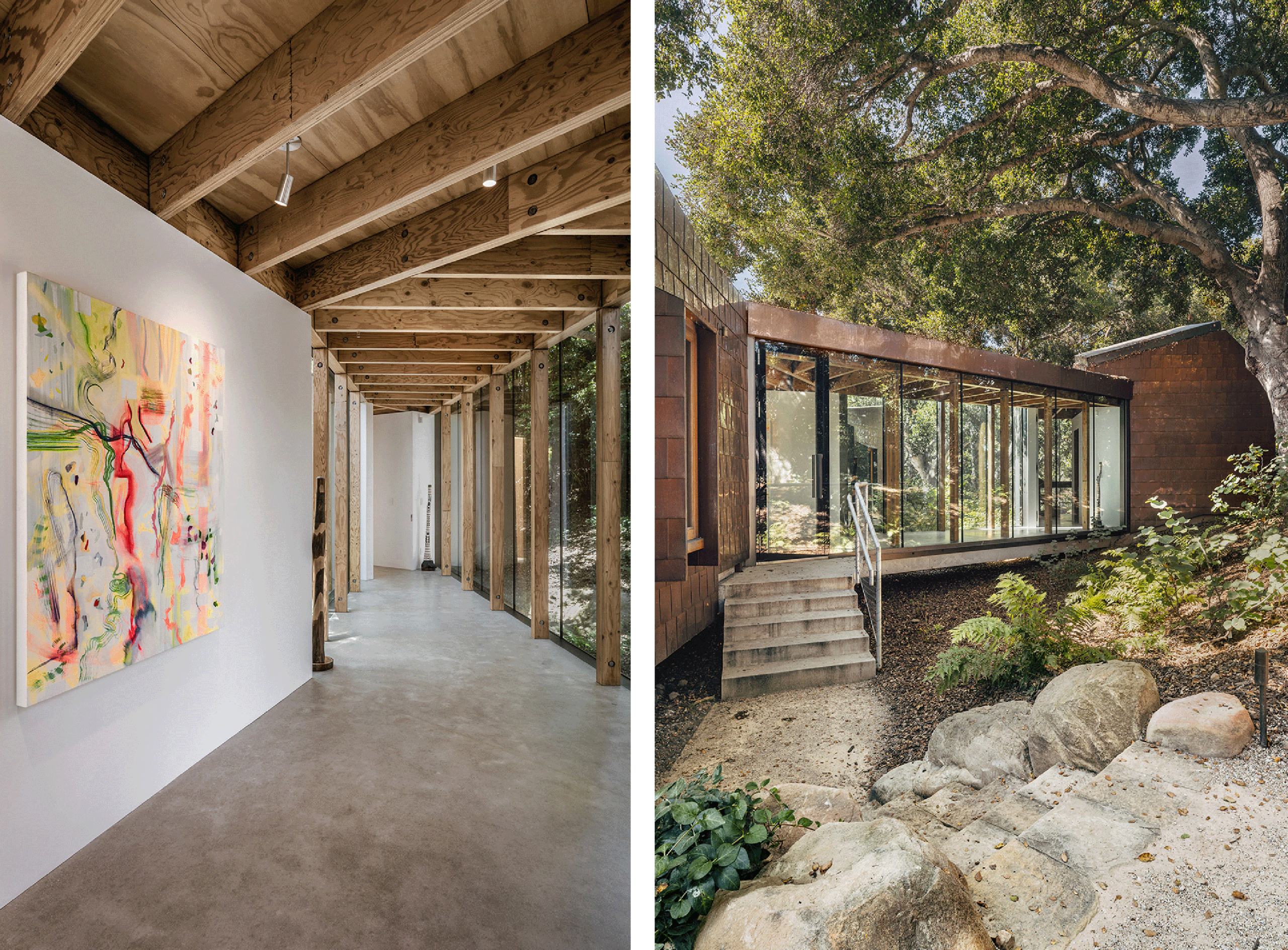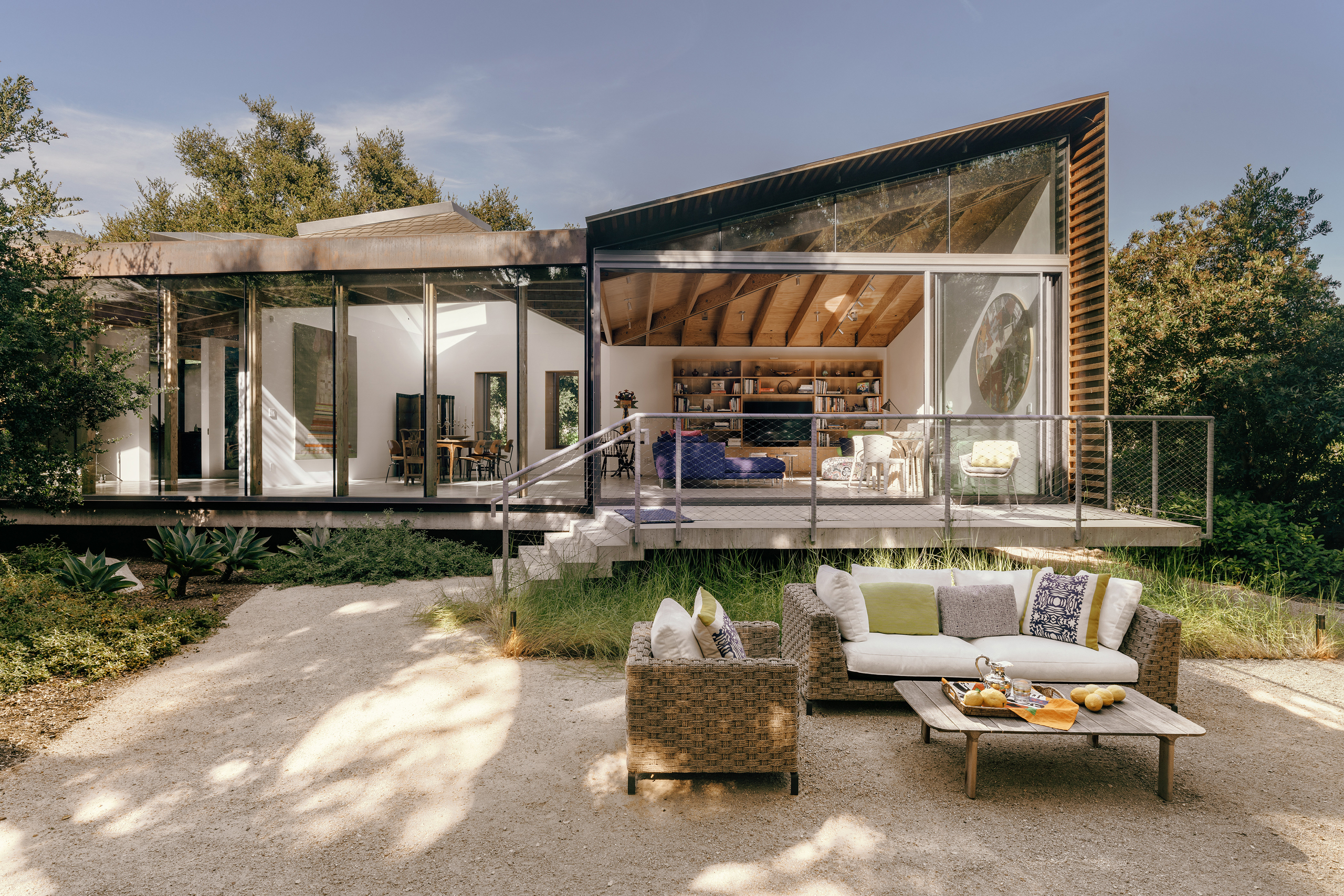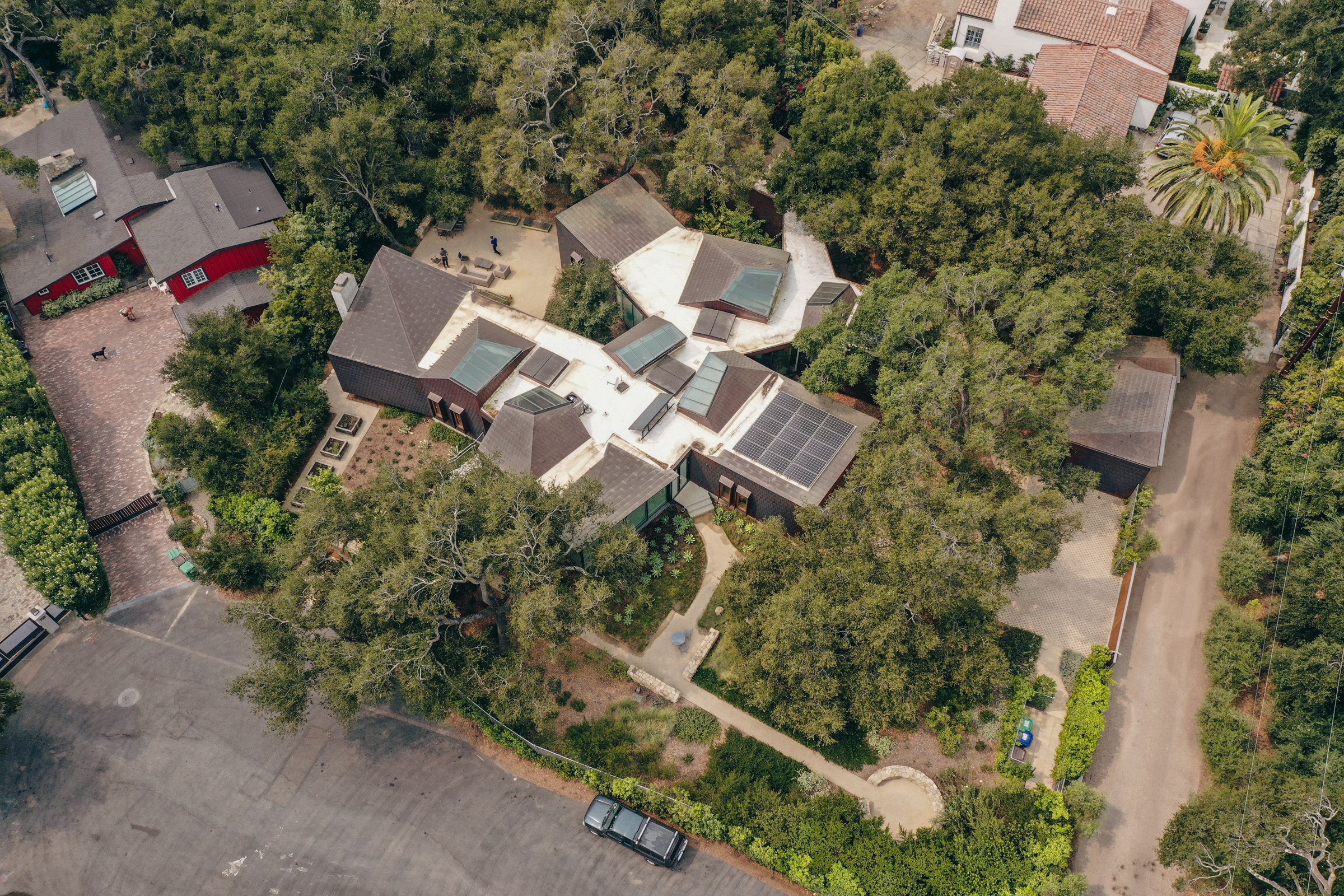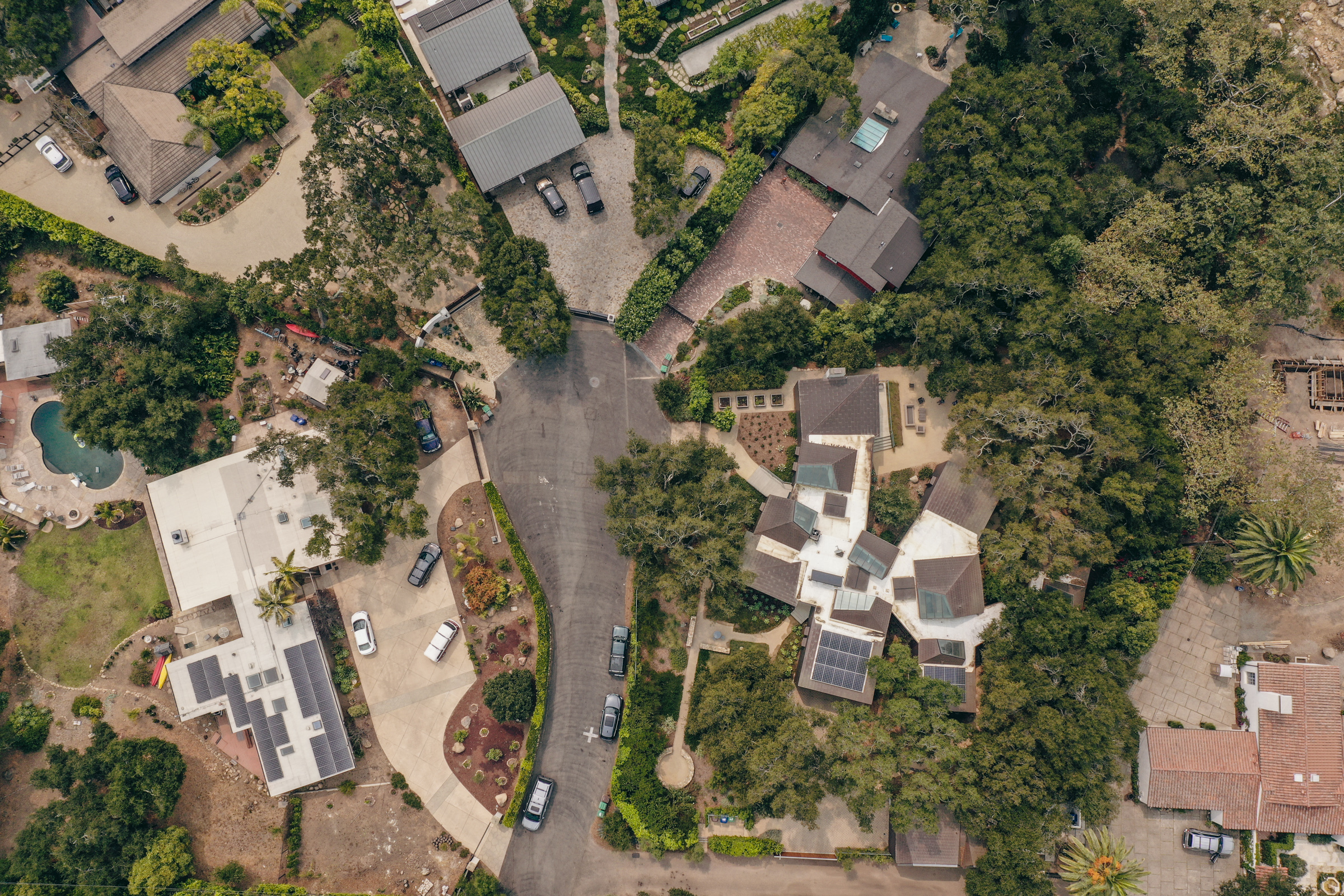 ---
Status: Built
Year Completed: 2018
Size: house 4,400 SF; studio 500 SF 
Project Team: Peter Tolkin, Jeremy Schacht, Albert Escobar
Engineers: Joseph Perazzelli (Structural), Michael Viettone Civil Engineering (Civil)
General Contractor: RHC Construction Inc.
Landscape: Wade Graham Landscape Studio
Lighting Designer: Lighting Design Alliance
Energy Consultant: Monterey Energy Group, Inc. 
Arborist: Westree Inc.